Last Month
Volume 94. St Dunstan, Stepney 1697-1704, Baptism Registers 10051 entries expertly transcribed by Jim. Records this old are often impossible for many people to decipher, but Jim knows St Dunstan's better than the back of his hand!
To buy this CD please click here: 
St Dunstans
Now In Transcription
Baptisms: 
St Mary Whitechapel 1615 onward
St Luke Limehouse 1846-1875

St Bartholomew Bethnal Green 1844-1872
Shirley it's a mistake?

Jim spotted this excellent article in Lost Cousins newsletter
You may recall that last month I wrote about a baptism where the names of the parents were recorded as James and Henry - I hazarded a guess that 'Henry' might have been a mistranscription of 'Mary'.

Tip: remember that vicars typically didn't write up the baptism register at the time of the baptism - it would be a little too risky when there was water flying around - so they usually made notes and wrote them up later, though others relied on their memory, which sometimes turned out not to be that reliable (I'm sure that like me you've seen examples of register entries where the vicar has left a blank for name he couldn't remember).
Subsequently I had a number of emails from members who had examples in their trees of female ancestors who had names that nowadays we would commonly regard as exclusively male. For example, Andrea wrote from New Zealand to tell me about her female ancestor named Philip - and how frustrating she found it when well-meaning people unfamiliar with the family corrected it toPhilipa or Philippa.

Andrea drew my attention to the comments by Pauline Litton in her book Pitfalls and Possibilities in Family History Researchwhere she wrote "in the past names like Anne, Florence, Lucy, Marie, Shirley, and Wendy were used - particularly among the aristocracy - for men".

She continues "Florence Nightingale, Charlotte Bronte's Shirley and J M Barrie's Wendy are widely regarded as being the first use of these names for women. On the other hand, Christian, Douglas, Julian, Matthew and Philip were used as girls' names, as occasionally was Montague." As a contemporary example she reminds us that the real name of the wrestler Big Daddy was Shirley Crabtree - she might also have mentioned John Wayne, who was really Marion Morrison.

When I come across a name in my research I invariably make an assumption about whether that person was male or female, purely on the basis of the forename - clearly I need to be more open-minded!
Watermen and Lightermen Section

                                         Apprenticeship Bindings 1688-1692


1827 list of free watermen  A mini census of watermen diligently transcribed by yours truly!

Company of Watermen & Lightermen; Pensioners Admitted for Relief 1794-1837

The Company of Watermen & Lightermen : Reassignment Index 1688-1908

Company of Watermen Compilation CD 1

1628 Admiralty Musterof Watermen

1648 Petition of Watermen for the King

To browse our entire collection of Watermen CDs please click here: Watermen
Watermen Books


 Under Oars: Reminiscences of a Thames Lighterman, 1894-1909, by Harry Harris.

An incredibly rare book, one of the only ones written by a Thames Lighterman, about the arduous job of working on the river. Now with £20 off!




Tales of a Thames Lighterman, by Ernest G Murray.

When the last London Lighterman's as dead as a dodo, stuffed under glass in the new Dockland Museum, with his Waterman's badge, cloth cap and choker, tourists may wonder what he was, what he did, and where he went. This is his story - a tale of the Thames in days past: of its people, parties, wharves and docks, coffee shops and pubs, of dear Rosie, and other, different ways.

This book is incredibly rare and this is probably one of the only copies on the market!



Thomas Doggett Pictur'd by Walter Leon. 

This is a rare first edition 

Interesting/Useful Sites
Your Family Tree Magazine Spotting a Suffragist in the 1911 census

The dictionary of Victorian London 

The National Archives Mining the Archives: A beginner's guide to using historical records

Bombsite.org
CATHOLIC RECORDS
Catholic records

Click on the above to discover all of the titles in our catholic records collection!






EAST OF LONDON FAMILY HISTORY SOCIETY RECORDS
East of London Family History Society


Tower Hamlets Marriages & Banns (Vol 1)-Disc3  Holy Trinity Minories 1676 - 1754
Christ Church Spitalfields Banns 1833 - 1861 



Merchant Taylors   Merchant Taylors' Company Membership Index 1530 - 1928 All 36000 entries on one CD!


BAPTISMS, MARRIAGES AND BURIALS IN NUMEROUS THAMES AND MEDWAY PARISHES
To search the entire collection of the single or the compendiums please click below:
Trueflare Thames and River Medway single CDs

Trueflare Thames and River Medway compendium CDs

Map Department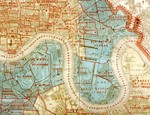 Ecclestiastical  Map - County of London 1903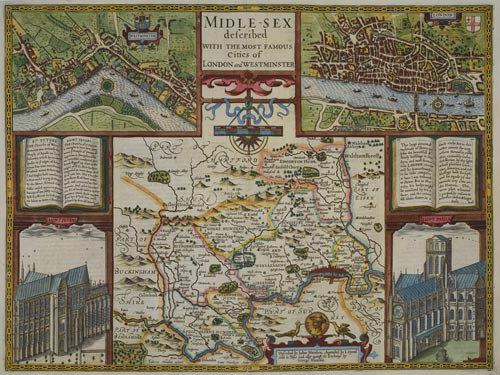 Middlesex 1611 by John Norden and John Speed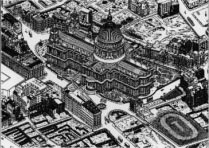 Devastated London Map










London and its Environs 1813









Rocque's 1745 Survey of London







 Book Shop 
Book of the week!

To view our wide range of books please click here: Books

Around Poplar and Limehouse, by Gavin Stirling.





This absorbing pictorial history traces some of the changes and developments that have taken place in Poplar and Limehouse during the last century, and also looks at the histories of some of the surrounding communities, including Wapping, Millwall and Blackwall.

With over 170 illustrations this collection highlights the important events that have occurred in this part of East London during this time, from the opening of the Thames Tunnel in 1843 to George VI's Coronation celebrations in 1937. Aspects of everyday life are featured, from schools and churches, shops and businesses to shipbuilding at Limehouse and barges transporting wares to London Dock.

'Around Poplar and Limehouse' captures the essence of the area's maritime heritage and its shipping industry, and offers a unique glimpse of East London's past.

Bethnal Green (Archive Photographs: Images of London) by Gary Haines.





This fascinating collection of over 200 archive photographs looks at the changes that have taken place in Bethnal Green from the late nineteenth century to the present day. 

The images chronicle eras of hardship and extremity like that of the Second World War, and times of peace and prosperity. Altogether they combine to create a very special record of an area that has experienced a great change over the years, yet has always retained its famous character.

Bethnal Green provides a valuable account for the long-time resident, and brings the history of the area and its people alive for the interested newcomer.

Here are  three  excellent second hand (good condition) books:

A History of Warfare by John Keegan (paperback) £4 plus £2.70 p&p (uk)

Military Blunders (The how and why of military failure) by Saul David (paperback) £4 plus £2.70 p&p (uk)

Maritime Power and the Struggle for Freedom 1788-1851 by Peter Padfield (paperback) £4 plus p&p (uk)

(If you are from outside the UK ask Yvonne about postage charges)

If you would like either of these on a first come first served basis then please email Yvonne (jameslegon@gmail.com)
Thames Books:
Liquid History:To Commemorate Fifty Years of the Port of London Authority 1909-1959, by Arthur Bryant. 

London from the Thames by Angelo Hornak

The Port of London by John Herbert.

Thames Shipping by Laurence Dunn

Thames: Sacred River (Hardcover)
by Peter Ackroyd.
Research Services: 

If you've come to a dead end, email Esme research@parishregister.com.
Ramblings from the Estate
This newsletter is coming to you a tad earlier than usual as I'm leaving these soggy shores for the exotic North African Atlas mountains in Morocco any day now, Thursday in actual fact. For some bizarre reason Her Indoors doesn't have the same enthusiasm for climbing Africa's highest mountain as I do and she is choosing to stay cocooned in the warmth of our cosy little flat whilst I'm 'off gallivanting'! I'm only going for just over five days but the preparation seems to have taken forever! I've had to go through the stresses of applying for a new passport, not to mention having my passport photos taken in one of those claustrophobic booths in the corner of the post office. Oh yes, and I've had to have numerous jabs; tetanus, polio, typhoid, hepatitis, and the flu one just for luck (I'm sure I've missed some out). Oh yes, and booking the flight was stressful...I thought on-line was meant to be easy; and thirty five quid for the privilege of taking your suitcase on the plane, what's that all about eh??? The other week, my expedition leader (baby brother Will), even dragged me all the way up to the Peak district for a trial trek, primarily to try out the boots I am being leant (I ain't spending £150 on a new pair!). He said it was going to be a 10 mile stroll around the countryside (he didn't use the word stroll, but I assumed it was going to be!), but it didn't turn out that way! The night before we picked up the boots from his mate, and considering I'm used to running shoes that weigh little more than an A3 piece of paper, I was staggered when he handed me what appeared to be two lumps of concrete, and was even more taken aback when I encased my feet in them! The next morning we headed off for the meeting point, and ten minutes or so later we had arrived, except nobody was there, and there should have been 13 odd other hardy strollers! I won't embarrass little brother; suffice to say there was a bit of a mix up, but a 'while later' we were all assembled at a different location ready for the off! It was a glorious day and we set off down the road and shortly after across the fields, easy peasy! Considering it usually takes me less than an hour an a half to cover ten miles I couldn't see how this was going to take us passed lunch time! However, the hills gradually took their toll (not on me off course), and then the wind got up (no problem for me though), and the mud got thicker and thicker (hardly noticed it myself) and the walk seemed to me to be a lot further than 10 miles (as it happened it ended up as 13 miles)! Oh yes, and the concrete around my feet became heavier and heavier, although crucially no blisters! Somehow we walked well into the afternoon, and eventually arrived back at our starting point in the dark, some seven hours after we set off! Where was I? I've just side-tracked myself! Oh yes, preparation for my little trek. You should see the kit list! I won't list everything, but the highlights include dioralyte (water replacement tablets in case one gets struck down with gastro-intestinal problems...the runs!), an ice pick, in case you end up sliding down the side of the mountain on your jacksy, thermals (although I'm planning on doing the whole thing in my string vest) and a large roll of toilet paper! Hopefully I'm now fully prepared and raring to go; and you can guess what next month's ramblings will be all about!


Here's a festive recipe for you!
Snowman Biscuits:
200g self raising flour
100g caster sugar
100g butter (plus some for greasing)
1 large free range egg, lightly beaten
1 tsp vanilla extract
Decoration:
white and blue fondant icing
white and black writing icing
sprinkles
48 small choc balls
Pre heat the oven to 180C/350F/Gas 4.

Mix the flour and sugar together in a bowl, then rub in the butter with your fingertips until the mixture resembles fine breadcrumbs.

Add the egg and vanilla essence and mix to form a soft dough.

Roll out onto a well-floured work surface and cut into rounds. Place on greased baking sheets and bake for 10-12 minutes, or until golden brown.

Cool on a wire rack. When completely cool decorate.

Roll out the white fondant icing and cut out circles the same size as the biscuits, brush the backs of the circles with a little cooled boiled water and stick them to the biscuits, smoothing down the icing as you stick it on.

Roll out the blue icing and cut out more circles, then cut these in half and using a little more water and stick on top of the white icing for the hats.

Brush the hats with water in places where you want the sprinkles to stick and then sprinkle!

Pipe decorations on the hat with the white writing icing, then pipe a small blob for the hat bobble and another for the nose – stick on the chocolate balls. Pipe black eyes and mouth then leave to set. (from BBC food)
Take a look at these 
amazing photos
!
I'm still collecting sponsorship through virginmoneygiving 
http://uk.virginmoneygiving.com/JonathanLegon
 A very big thank you to those of you who sponsored me last month! I'll be collecting sponsorship all the way up to April!
That's your lot for this year, HAPPY CHRISTMAS and all the best for 2013!
Jno and the gang!