PARISH REGISTER DECEMBER NEWSLETTER

Welcome to the December newsletter of parishregister I hope you have all had a great festive period and a very happy new year too! This month we've got another new CD hot off the press, Volume 88 St George in the East Baptism Registers 1893-1901. Looking forward to 2012 we'll soon be introducing an exciting new series of marriage registers to our collection, the first being St Mary Whitechapel 1558-1647. In due course, not only will you be able to buy the CD but you'll also be able to search these records like you can our baptism and Merchant Taylor records. I am also busy transcribing another waterman set of records, a birth record of watermen between 1865 and 1921. Oh yes, I almost forgot, we'll also be bringing out another St Dunstan compendium, covering the years 1568-1730.

To search all our baptism records click here: Good luck!

Don't forget to visit our facebook page for updates on all our new uploads and products, and for more of my rambling! And you can also contribute too, so why not join us now, just click here , after all, what have you got to lose!!!!


New CD

Last Month

Volume 87 St Dunstan Stepney Baptism Registers 1668-1679 with over 10 thousand entries once again expertly transcribed by Jim!


This Month

Volume 88 St George in the East Baptism Registers 1893-1901 meticulously transcribed by Christine!


Don't forget my first ever transcription, the 1827 mini census of over five thousand watermen!
To buy this invaluable little gem, click here: 1827

To browse all of our 88 single CDs please click here: single CDs

To browse our great value compendiums click here: comps
Now In Transcription
Baptisms:
St George in the East 1877-1893

St Matthew 1746-1790
St Luke Limehouse 1846-1875

Marriages:

St Paul Shadwell 1760-1770

St John Wapping 1665-1707

St George in the East 1729-1754

St Mary Whitechapel 1691-1733

St Mary Whitechapel 1558-1647


Everything Watermen and Lightermen
You can browse all of the Watermen and Lightermen products here: W&L

Popular W&L products:

1628 Admiralty Muster of Watermen

some 2,393 names of Watermen. Information recorded is forename, surname, age in 1628/9, number of voyages made, location and notes (such as trumpeter, gunner, boatswain).
As you will have noticed, the earliest Company record is dated 1692, so this is a wonderful resource for possibly pushing your history further back in time. 1628

My Ancestors were Thames Watermen

Chapter 1 looks at the history of the watermen

Chapter 2 is a guide to help you trace your watermen and lightermen ancestors

To buy a copy of this brilliant book click here: Book

Apprenticeship Bindings 1950-1959

Indexed from the original register at Waterman's Hall, these records complete the coverage of the apprenticeship bindings.

To buy this final piece of the jigsaw click here: 1950-59


Reassigned Apprentices 1688-1908


This CD lists some 12,000 apprentices that were reassigned from their original master to another. In some cases to more than one other master.

To add this to your collection click here: 1688-1908

My Ancestor Worked On The River Thames A guide to help you find where they worked. Guide


East of London Family History Society Click on the title to view all their products

'Thames & River Medway Series - Compilation CDs'
'Thames & River Medway Series - Single Parish CDs'

Parish Register Compendium Department including our special offer on compendiums 1-5

Research Srevices: If you've come to a dead end, give Esme an email at research@parishregister.com.
Map Department
Ecclesiastical Map-County of London 1903: Parishmap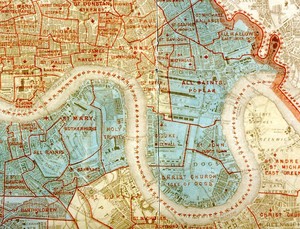 Map of Middlesex 1611 Middlesex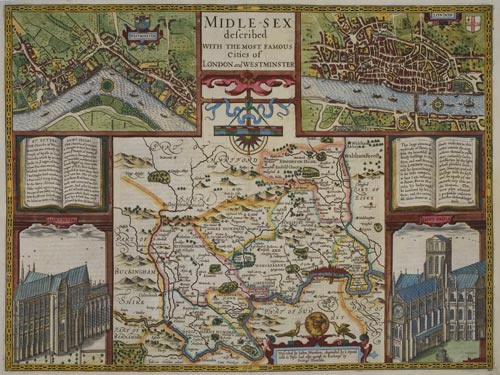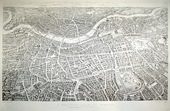 London and Its Environs 1813

Rocque's 1745 Survey of London

To view our Alan Godfrey maps collection click here Alangodfrey (still only £2.25)

Book Shop


East End: Four Centuries of London Life by Alan Palmer
This study examines the evolution of the Tower Hamlets - Bethnal Green, Poplar, Hackney and Stepney - and sifts through the facts relating to an area notorious for its violent crime, political unrest and poverty.

Shadows of the Workhouse by Jennifer Worth, only £3.99!!!!!

Jennifer Worth was a district midwife in the London Docklands in the 1950s, working with an order of nuns. She recounts the moving lives, loves and backgrounds of the different cockney characters she met and the stories she learnt about some of the men and women who began their lives in the workhouse, an experience which had dramatic consequences.

Ceremonial Barges on the River Thames: A History of the Barges of the City of London Livery Companies and of the Crown by Kenneth Nicholls Palmer

Water-borne pageantry on the River Thames once formed an important and colourful part of London life. This book traces the origins of these splendours. It is illustrated with colour photographs and reproductions of paintings and engravings.

The City Of London by Brian Girling, only £4.99!!!!

Nearly 200 black and white old photographs showing life in London from 1860 to 1960.

My Ancestors were Thames Watermen: A Guide to Tracing your Thames Waterman and Lighterman Ancestors,




INTERESTING SITES

Check out findmypast's fascinating TV episodes

Internet Archive Its purposes include offering permanent access for researchers, historians, scholars, people with disabilities, and the general public to historical collections that exist in digital format

Locating London's Past Records of crime, poor relief, taxation, elections, local administration, plague deaths and archaeological finds can all be searched and mapped on this site



Ramblings from the Council Estate

Well here we are, my last rambling of 2011! I've got an almost unbelievable tale for my last ramble of the year which involves my favourite bank! "What again?" I hear you all gasp collectively from around the globe! Yes again!!! Let's be fair though, they've only given my money away 4 times before, and there have been long stretches when they haven't given any away, so credit where credit is due! How did the sneaky fraudsters manage to combat the bank's almost fool-proof security systems this time? Well, er, exactly the same way as the last four times! They phoned the bank, said they were me and asked the lovely, diligent, employee to transfer nearly every penny of my money to their account. Now this being nearly Christmas, the said employee was obviously feeling generous with my money and quickly and efficiently cleared my account for him. Fortunately I checked my account that day and spotted this 'error'! Instead of taking the usual route of phoning the fraud department who then tell me to take my passport to the nearest branch, i bypassed all of that and went straight to the top; I emailed the CEO, who by now must know me quite well! The email went along these lines; Guess what, your feckless employees have yet again given my money away! (as it transpired to the same people who they gave it to last four time). They phoned up and requested to send my money to another bank. Now, despite it saying on the employee's screen that I have been a victim of telephone fraud 4 times previously and that I will never, ever, ever phone up to move money this did not raise an ounce of suspicion with the said feckless employee! They didn't think, 'hang on, this is slightly shifty, I better check with a superior', they simply ignored this warning and granted the fraudster their request, and no-doubt wished them a happy Christmas! Now, last time it took me weeks of phone calls and visits to branches to get my money back and a bucket full of compensation, but guess what, going straight to the boss worked a treat! Within hours I got phone calls from the CEO's office, the complaints department and customer services, and by the end of the day I had the money put back in my account, and within a couple of days I got another £50 compo! All's well that ends well eh!

Nothing else has happened this month so that's about it.......what did you say.....what about Christmas? Oh yes, that, thankfully I just about managed to avoid it, except this year Her Indoors tried to inject a bit of Christmas cheers into the household by bringing in a tree for the first time, admittedly it wasn't too intrusive, coming in at just under 6 inches, but it did have lights on it which was slightly distracting! I managed to dissuade her from having any decorations up, but those cards added unnecessary clutter to the mantle-piece! I've got a quarter of a bottle of red wine left over, so that's new year's eve covered!

And finally a little gem from Her Indoors: She told me her son had applied for a place at Bangor university, and couldn't understand why he wanted to study in India, to which I replied, 'Bangor, Ireland, not Bangalor India!'

Fancy a recipe? Of course you do!

Low sugar rock cakes
225g (8oz) self-raising flour
75g (3oz) margarine
25g (1oz) sugar
100g (4oz) dried fruit, chocolate chips ect.
1 egg
1-2 tablespoons milk
Sieve flour, and rub in margarine until mixture becomes like breadcrumbs.
Stir in sugar and fruit.
Beat egg and stir in with milk until a stiff mixture is formed.
Place small rocky piles of mixture onto a greased baking tray
Bake at gas 5/190 degrees C for 20-25 minutes until golden brown and set.
How not to deliver a computer;
FedEx
On New Year's Eve, Ann stood up in the local pub and said that it was time to get ready.
At the stroke of midnight, she wanted every husband to be standing next to the one person who made his life worth living.
As the clock struck - the bartender was almost crushed to death
Happy new year everybody!
Jno and the gang