This is a special offer price for customers who wish to buy our first five Baptism Compendium CDs.

The five CDs comprise volumes 1-60 of the Docklands Ancestors Series of parish register transcriptions

If you bought each CD seperately it would cost nearly £500, but I'm giving this collection away for just £129.99 plus p&p!!!
This Month
Volume 94. St Dunstan, Stepney 1697-1704, Baptism Registers 10051 entries expertly transcribed by Jim. Records this old are often impossible for many people to decipher, but Jim knows St Dunstan's better than the back of his hand!
To buy this CD please click here: 
St Dunstans
Now In Transcription
Baptisms: 
St Mary Whitechapel 1615 onward
St Luke Limehouse 1846-1875

St Bartholomew Bethnal Green 1844-1872
Watermen and Lightermen Section

I enjoyed compiling last month's ten facts, so this month I thought I'd focus on watermen's boats, so did you know?
A Thames sailing barge was a type of commercial sailing boat common on the River Thames in London in the 19th century. The flat-bottomed barges were perfectly adapted to the Thames Estuary, with its shallow waters and narrow rivers
Some barges were part of the fleet of 'Little Ships' that took soldiers back to England from Dunkirk. One of these, Pudge, was harmed by a mine but has been fixed up and is still used on the rivers today.
The barges' performance was perfected through the annual sailing matches, in which they competed for trophies and cash prizes. The matches are credited with encouraging improvements in design, leading to the craft's highly efficient final form. They were begun in 1863 by a wealthy owner called Henry Dodd
A wherry is a type of boat that was traditionally used for carrying cargo or passengers on rivers and canals in England, and is particularly associated with the River Thames
Wherries were clinker-built with long overhanging bows so that patrons could step ashore dryshod before landing stages were built along the river.
London passenger wherries evolved into the Thames skiff, a gentleman's rowing boat
During the eighteenth century rowing competitions for watermen became established on the Thames, and the prize was often a new wherry
A bumboat is a small boat used to ferry supplies to ships moored away from the shore. Originally referring to a scavenger's boat, the name comes from the combination of theDutch word for a canoe - "boomschuit" ("boom" meaning "tree"), and "boat".
A lighter is a type of flat-bottomed barge used to transfer goods and passengers to and from moored ships. Lighters were traditionally unpowered and were moved and steered using long oars called "sweeps" and the motive power of water currents
At first Doggett's Coat and Badge race was raced using four seater passenger wherries and would take 2 hours
All information courtesy of Wikipedia

                                         Apprenticeship Bindings 1688-1692


1827 list of free watermen  A mini census of watermen diligently transcribed by yours truly!

Company of Watermen & Lightermen; Pensioners Admitted for Relief 1794-1837

The Company of Watermen & Lightermen : Reassignment Index 1688-1908

Company of Watermen Compilation CD 1

1628 Admiralty Musterof Watermen

1648 Petition of Watermen for the King

To browse our entire collection of Watermen CDs please click here: Watermen
Watermen Books


 Under Oars: Reminiscences of a Thames Lighterman, 1894-1909, by Harry Harris.

An incredibly rare book, one of the only ones written by a Thames Lighterman, about the arduous job of working on the river. Now with £20 off!




Tales of a Thames Lighterman, by Ernest G Murray.

When the last London Lighterman's as dead as a dodo, stuffed under glass in the new Dockland Museum, with his Waterman's badge, cloth cap and choker, tourists may wonder what he was, what he did, and where he went. This is his story - a tale of the Thames in days past: of its people, parties, wharves and docks, coffee shops and pubs, of dear Rosie, and other, different ways.

This book is incredibly rare and this is probably one of the only copies on the market!



Thomas Doggett Pictur'd by Walter Leon. 

This is a rare first edition 

Interesting/Useful Sites
Bethnal Green-Buildings and social conditions 1915-1945

Essex Family History

Family History UK News

The In-Depth Genealogist

CATHOLIC RECORDS
Catholic records

Click on the above to discover all of the titles in our catholic records collection!






EAST OF LONDON FAMILY HISTORY SOCIETY RECORDS
East of London Family History Society


Tower Hamlets Marriages & Banns (Vol 1)-Disc3  Holy Trinity Minories 1676 - 1754
Christ Church Spitalfields Banns 1833 - 1861 



Merchant Taylors   Merchant Taylors' Company Membership Index 1530 - 1928 All 36000 entries on one CD!


BAPTISMS, MARRIAGES AND BURIALS IN NUMEROUS THAMES AND MEDWAY PARISHES
To search the entire collection of the single or the compendiums please click below:
Trueflare Thames and River Medway single CDs

Trueflare Thames and River Medway compendium CDs

Map Department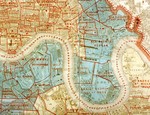 Ecclestiastical  Map - County of London 1903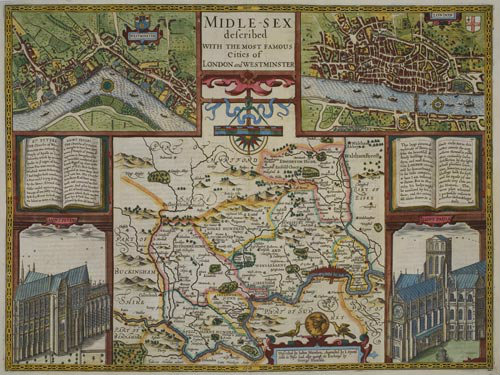 Middlesex 1611 by John Norden and John Speed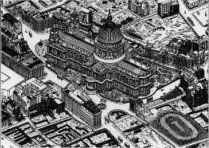 Devastated London Map










London and its Environs 1813









Rocque's 1745 Survey of London







 Book Shop 
Book of the week!

Hackney Memories by Alan Wilson





The 1930s were a troubled era, and England at this time was a land of contrasts. In Hackney Memories Alan Wilson gives us a vivid impression of growing up in a working-class family in the East End at this time.

Remembering Romford (In Old Photographs)by Brian Evans 





This photographic history of twentieth-century Romford has been compiled by well-known local historian Brian Evans

Newham Dockland (Images of England) by Howard Bloch

The closure of the Royal Docks and core industries, and the demolition of buildings has radically changed the face of the area and lives of it residents. Through a fascinating collection of 200 images this book reveals a vanished world,which few people knew.

Around Plaistow (Archive Photographs) by George Taylor





This collection of photographs represents a unique record of life in and around old Plaistow......
This book comes in at  a penny under a tenner, what a bargain!



Also, here are a three of excellent second hand (good condition) books that you may want to snap up:

A History of Warfare by John Keegan (paperback) £4 plus £2.70 p&p (uk)

Military Blunders (The how and why of military failure) by Saul David (paperback) £4 plus £2.70 p&p (uk)

Maritime Power and the Struggle for Freedom 1788-1851 by Peter Padfield (paperback) £4 plus p&p (uk)

(If you are from outside the UK ask Yvonne about postage charges)

If you would like either of these on a first come first served basis then please email Yvonne (jameslegon@gmail.com) and let her know.
Thames Books:
Liquid History:To Commemorate Fifty Years of the Port of London Authority 1909-1959, by Arthur Bryant. 

London from the Thames by Angelo Hornak

The Port of London by John Herbert.

Thames Shipping by Laurence Dunn

Thames: Sacred River (Hardcover)
by Peter Ackroyd.

Research Services: 

If you've come to a dead end, give Esme an email  at research@parishregister.com.
Ramblings from the Estate
Right, what's new? Well, I almost got to my 50th year on this planet without having to been to the Royal Albert Hall, but that's now been ticked off the list! In actual fact we've just booked tickets to see Carmen there next March (2 days before my birthday!) Last Saturday, one of the wettest ever, we went to see the 'Classical Spectacular' at said establishment. Why do I mention the weather? Well, in theory it shouldn't have mattered, but as it turned out, it did! When planning our journey we noticed the tube was some way away from the Hall, but the bus stop was right outside the front door, so we decided to take the 26 to Aldwych and then the 9. So cometh the hour we set off, giving ourselves 2 hours to get there. As luck would have it, as soon as we crossed the road we saw a 149, so we jumped on this, saving a little walk, and thought we'd get the 26 at Liverpool Street. As soon as we merged onto Shoreditch High Street we saw the 26 in front of us! Every time we got near it, it pulled away again, but nil desperandum, just as we got to Liverpool Street it got held up and we jumped off the 149 and onto the 26! In no time at all we were at Aldwych, and less than ten minutes later we were aboard the number 9, still with an hour and a half to spare-no problem! Oh no, by the time we were at Piccadilly traffic was at a standstill, and approaching Hyde Park Corner we saw loads of police cars. Then, just as we were pulling away from the bus stop the driver announced we should have just got off as it was on diversion. After taking ten minutes to negotiate H.P.C he turned up Park Lane and was driving away from where we wanted to go. In the blink of an eye I was at his cab window asking him where he was planning to stop next, to which he looked bewildered, so I instructed him to stop, and much to my surprise he did! So, we hopped off, along with about 20 others who had heard the exchange! We still had 30 minutes left so I thought we'd walk it, even though it was raining, quite hard as it happened! Her Indoors enquired how far it was, to which I muttered something like, 'not far.....a few minutes'. I tried to distract her by pointing out the Winter Wonderland in Hyde Park and how wonderful the Autumn leaves were, but she wasn't happy, something about water and her new boots! Twenty minutes later we were there, with what, 10 minutes to spare. Wow, what a place the Hall is, spectacular. Once we had had a 'comfort break' and taken our seats I had a look around; I must have been the youngest person there, apart from Her Indoors that is! The actual concert was brilliant; a mixture of classical music, two guys doing some opera, a ballet dancer immitating a swan, a 17 year old German lass playing her trumpet, and canon fire to set everyone's pacemakers off in the 1812 overture, all led by the wild looking guy waving his white stick (must have been blind!). Then it was the journey home! We thought getting there was testing! There was a march by some rabble complaining about something vitaly important, I'm sure, proceeding through Trafalgar Square, so we just had to wait, and wait and wait until they had gone. Some two hours later we arrived home! I'm sure next time, in March, we won't have such trials and tribulations, I can't wait!

Here's a festive recipe for you!

Baileys and chocolate cheesecake!
100g/3½oz butter; 250g/8¾oz digestive biscuits crushed; 600g/1lb 5oz Philadelphia cream cheese; 25ml/1fl oz Baileys: 100ml/3½oz icing sugar: 300ml/10½oz double cream whipped: 100g/3½oz grated. To garnish: 200ml/7¼oz double cream, whipped; cocoa powder to dust
1.Melt the butter in a pan and add the crushed digestive biscuits. Mix well until the biscuits have absorbed all the butter
2.Remove from the heat and press into the bottom of a lined 18cm/7in springform tin. Place in the refrigerator and allow to set for one hour
3. Meanwhile, prepare the filling. Lightly whip the cream cheese then beat in the Bailey's and icing sugar. Fold in the whipped cream and grated chocolate. When smooth, spoon evenly onto the biscuits
4.Refrigerate and allow to set for a further two hours. Once set, remove and decorate with whipped cream and cocoa powder dusted over the top. Serve (BBC recipes)
A couple was Christmas shopping at the mall on Christmas Eve and the mall
was packed. Walking through the mall the surprised wife looked up and
noticed her husband was nowhere around and she was very upset because they
had a lot to do.
She used her mobile to call her husband because she was so upset, to ask
him where he was. The husband in a calm voice said, "honey, remember the
jewellery store we went into 5 years ago where you fell in love with that
diamond necklace that we could not afford and I told you that I would get
it for you one day". 
His wife said crying, "yes I remember that jewellery store".
He said, "well I'm in the bar next to it"
I'm still collecting sponsorship through virginmoneygiving 
http://uk.virginmoneygiving.com/JonathanLegon
 A very big thank you to those of you who sponsored me last month, I really do appreciate it! I'll be collecting sponsorship all the way up to April, so feel free, anytime you want to!
Jno and the gang!