PARISH REGISTER NOVEMBER NEWSLETTER

Welcome to the November newsletter of parishregister This month we've got another St Dunstan CD for you;10,035 baptisms between 1668 and 1679. I've also found a few new sites which may or may not be of interest to you (but I do try my best!) and I'll subject you to my usual ramblings at the end, the highlight being Her Indoors ending up with cake in her face, and of course another scrummy recipe.

To search all our baptism records click here: Good luck!
To search the Merchant Taylor records click here: MT
Don't forget to visit our facebook page for updates on all our new uploads and products, and for more of my rambling!
parishregister

New CD

Volume 87 St Dunstan Stepney Baptism Registers 1668-1679 10035 entries

To buy this CD please click here: vol 87

Last Month

List of Free Watermen (and Lightermen) in 1827






To buy this invaluable little gem, click here: 1827

Christ Church Spitalfields 1843-1875 6661 entries

To buy this click here: vol 86


To browse all our single CDs please click here: single CDs

To browse our great value compendiums click here: comps
Now In Transcription
Baptisms:
St George in the East 1877-1893

St Matthew 1746-1790
St Luke Limehouse 1846-1875

Marriages:

St Paul Shadwell 1760-1770

St John Wapping 1665-1707

St George in the East 1729-1754

St Mary Whitechapel 1691-1733


Everything Watermen and Lightermen
You can browse all of the Watermen and Lightermen products here: W&L

Popular W&L products:


My Ancestors Rowed for Doggett's Coat & Badge Race 1715-2009.

This NEW volume has proof of the race starting in 1715, together with the names of previously unknown winners and competitors, including the name of the FIRST WINNER in 1st August 1715. The evidence has been agreed by Watermen's Hall, Fishmongers' Hall and Guildhall Library.It also explores the history of the race, the life of Thomas Doggett and is lavishly illustrated throughout. Compiled from primary sources, this is the most comprehensive work on the man and his race available.
A complete List of every known competitor, INCLUDING those who failed in heats and drawing of lots.




1628 Admiralty Muster of Watermen





2,393 names of Watermen. Information recorded is forename, surname, age in 1628/9, number of voyages made, location and notes (such as trumpeter, gunner, boatswain).
As you will have noticed, the earliest Company record is dated 1692, so this is a wonderful resource for possibly pushing your history further back in time. 1628

Vols 1 Apprenticeship Bindings from 1692-1716.
Indexed from the original register at Waterman's Hall





My Ancestor Worked On The River Thames






A guide to help you find where they worked. Guide


East of London Family History Society Click on the title to view all their products

Tower Hamlets Marriages & Banns (Vol 1)-Disc3

Census 1891 West Ham Part 1 RG12/1310 - 1325

Including the areas of Stratford: Custom House also parts of Canning Town & Plaistow

Census 1891 Hackney Part 1.RG12/0179 - 0194.
Covering: Stoke Newington, Stamfod Hill, West Hackney and Hackney


Catholic Records

Misc Catholic London District Transcriptions, Baptisms, Marriages,Confirmations Vol 2
French Chapel Royal: Baptisms 1842-1911 and Marriages 1846-1910

Kentish Town, St Alexis: Baptisms 1849-1854

Blessed Virgin Mary of Czestochowa and St Stanislaus Kostka Chapels, Central London: Baptisms 1863-1877

Soho St Patrick: Baptisms 1779-1851, Index to Baptisms 1793-1937, Confirmations 1818-1854 and Marriages 1809-1856

Southwark St George's Fields Chapel: Baptisms 1788-1823 and Marriages 1823-1837

St James, Spanish Place, Westminster: Baptisms 1732-1848 and Marriages 1732-1845

Standon, Old Hall Green, Herts.: Baptisms 1811-1831, Confirmations 1814-1849 and Marriages 1812-1848

Virginia Street Chapel, Wapping: Baptisms 1832-1840
All this on one CD! To buy this, or look at our other catholic records click here: Catholic
'Thames & River Medway Series - Compilation CDs'
'Thames & River Medway Series - Single Parish CDs'

Parish Register Compendium Department including our special offer on compendiums 1-5

Research Srevices: If you've come to a dead end, give Esme an email at research@parishregister.com.
Ecclesiastical Map-County of London 1903: Parishmap


Map of Middlesex 1611 Middlesex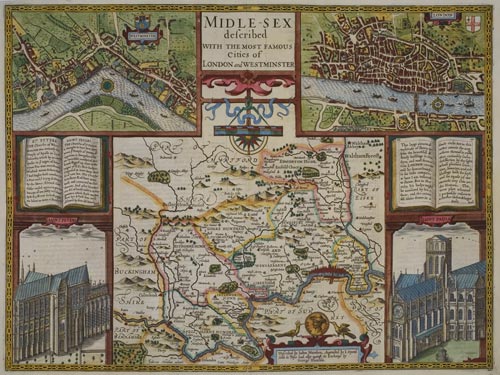 A Balloon View of London 1851 View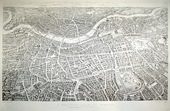 London and Its Environs 1813 1813

Rocque's 1745 Survey of London 1745

To view our Alan Godfrey maps collection click here Alangodfrey (still only £2.25) Book Shop

It's Christmas coming up, if you weren't aware, so why not give a book as a pressie?

East Enders' Postcards (Archive Photographs: Images of London) by Brian Girling.





This fascinating collection of over 250 archive postcards explores the communities of Stepney, Poplar and Bethnal Green in the East End of London, before they were amalgamated in 1965 to form the London Borough of Tower Hamlets

A Century of the East End by Rosemary Taylor and Chris Lloyd






This fascinating selection of photographs illustrates the extraordinary transformation that has taken place in the East End during the 20th century.


Bethnal Green (Archive Photographs: Images of London)by Gary Haines.

This fascinating collection of over 200 archive photographs looks at the changes that have taken place in Bethnal Green from the late nineteenth century to the present day.

London Life in the 19th Century: A Human Awful Wonder of God
by Jerry White

London in the nineteenth century was the greatest city mankind had ever seen. Its growth was stupendous. Its wealth was dazzling. Its horrors shocked the world. In one hour's walk from west to east, London revealed a cavalcade of life chances...

The Plagues of London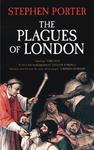 In this absorbing history Stephen Porter uses the voices of stricken Londoners themselves to describe what life was like in the plague-riven capital.

My Ancestors were Thames Watermen: A Guide to Tracing your Thames Waterman and Lighterman Ancestors,


A vision of Britain through time


Findagrave


Nostalgic London


East Anglain Film Archive
I've a couple of amusing ditties to tell you about this month; the first involves none other than Her Indoors and the other mother dear. I think I'll start with......Her Indoors. I expect you'll remember the broken toe incident when she carelessly tripped over something or other, oh yes, my trainer, and broke her toe, well this is along those lines. Every now and again I manage to summon up the will to throw a telly out (we have loads of them hidden in various places around the flat) and last weekend was one of those occasions. Whilst searching for our winter hats I stumbled across an old portable with a built in VCR in a cupboard in the bedroom. I seized the moment and extricated the offending article (although it wasn't particularly offensive, it's just that once this digital switchover thingy happens it will be obsolete) from the cupboard and manfully lugged it downstairs. Once I had made it to base camp (the hall) I suddenly lost the will to take it out the door, into the lift and out to the bin, so I turned left into the kitchen and temporarily placed it on the floor. Then I got distracted and forgot all about it. In the morning I woke up, made us both breakie and left for school. Now, Her Indoors had the day off and decided to break the record for how many cakes it's possible to bake in one day. She also put the telly on in the lounge so she can listen to day-time dross. Phew, nearly there! By mid-morning she had finished a cake and had put a nice layer of icing on top. She picked it up to put it somewhere safe when she heard on dross T.V that the results of a DNA test to determine whether this moronic youff was the 'father' of an unplanned baby just born to some hapless teenage mother; desperate to catch the results she headed off to the lounge, cake in hand and tripped over the telly! Oh dear, she went flying, lost control of the cake which came up and met her in the face! She had to put all her clothes in the washing machine and get all the icing and sponge out of the carpet. But don't worry, she made another in time for my arrival home from school! Needless to say, she blamed me, how unfair is that eh?
Now to mother dear. A while back I suggested they get Skype installed and we could then talk for free. Nothing happened for ages but then the other day they informed me that a kind neighbour had sorted it all out for them. So, we arranged to Skype each other last Sunday (Monday for them) at 8.30. At 8 pm I logged on to Skype in preparation for our inaugural, historic call. Then, although it was early, my mouse couldn't help itself and it clicked on 'call'. The tension mounted, then, there she was, still in her nightie, staring at me! I said hello, she looked startled, then she leaned forward and filled up my screen with her face, eyes rolling around, looking intently for something! "Where are you?" she asked. "I haven't got a webcam 'cause I didn't think you were going to get Skype," I replied. So, this afternoon, I went to Argos and purchased a webcam. I installed it without much bother (except I have to prise the CD open with a screw driver) and Bob's your uncle, there I was staring at myself! So now we'll have another go next Sunday.

And my final rant; I met my doctor for the first time in four years the other week; a very nice man who recommended I have a check up. No harm in that I thought, so I made an appointment with the practice nurse (presumably so she can practise on me) for the next Tuesday morning at 11.30, taking time off work. I had to starve myself for the twelve hours before this. Her Indoors loved eating her breakie in front of me, but I grinned and bared it as I knew I'd be able to stuff my face soon enough! However, I got a call at about ten saying the nurse was ill and I'd have to re-book! Needless to say once I had gobbled a piece of cake I re-booked for today. Today duly came and no phone call, so off I went. However, all was not well; the nurse informed me she hadn't got the right container to collect my blood and I'd have to re-book...unless I wanted to go to the Homerton straight away and do it there. I agreed to the latter and off I went. Would you believe it, I got there and there were millions of people all waiting for a blood test! An hour and a half later I got to provide my sample of blood which took all of thirty seconds! I won't even begin to tell you about the bus journeys there and back-I should have walked!
Now it's recipe time; Her Indoors made it the other day!
Golden orange and walnut flapjacks
Preheat the oven to 180C/gas 4/fan 160C and generously butter a 28 x 8cm shallow baking tin. Melt the butter, sugar and syrup over a medium heat, stirring all the time. Take off the heat and stir in the oats, walnuts and orange zest. The mixture should be quite soft.

Tip the mixture into the baking tin and level it off. Bake for around 30 minutes or until the edges are golden brown but the centre is still a little soft. Remove from the oven and mark into 12 pieces while it is still warm, cutting down halfway through the mixture with a sharp knife. Leave to cool.

Heat the marmalade with 1 tbsp water until it becomes syrupy. Brush this glaze over the flapjack mixture and leave to cool before cutting into 12 pieces. They will keep in an airtight tin for up to a week. (from BBC)
Children: You spend the first 2 years of their life teaching them to walk and talk. Then you spend the next 16 years telling them to sit down and shut-up.(from onelinerz)
Jon and the gang