Last Month
Volume 10 St George in the East Marriages 1754-1784 
Now In Transcription
Baptisms: 
St Mary Whitechapel 1671 onward
St Luke Limehouse 1846-1875



Interesting/Useful Sites
This month I've found these sites interesting!
Londonist
 which includes a great short video which is a fly through of the city of London around pudding Lane just before the Great Fire of London
Cyndi's List
 An old favourite of genealogists; if you're a newbie, then it's well worth a look
Spitalfields Life

I
rish Central 
 If you are looking for Irish relatives this could be useful!
noseygenealogist
 includes an article on middle names in Family Tree Research

Watermen and Lightermen Section
If you didn't know already, we have the waterman and lighterman apprenticeship records on CDs. You can buy individual CDs for specific years or you can get them all on one excellent value CD. To have a look at our collection please click here: Apprenticeship Bindings

And, if you have watermen and lightermen ancestors, but are just starting out in your research of them, you can't go far wrong with this special offer!

Thames Waterman Collection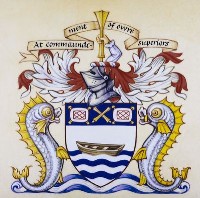 This special offer comprises ALL of the published CDs relating to Watermen & Lightermen

To view the entire contents of this invaluable CD click here: Collection


If you are interested in the Doggett's Coat and Badge race then this CD might interest you:





My Ancestors Rowed for Doggett's Coat & Badge Race 1715-2009. 

This NEW volume has proof of the race starting in 1715, together with the names of previously unknown winners and competitors, including the name of the FIRST WINNER in 1st August 1715. The evidence has been agreed by Watermen's Hall, Fishmongers' Hall and Guildhall Library.It also explores the history of the race, the life of Thomas Doggett and is lavishly illustrated throughout. Compiled from primary sources, this is the most comprehensive work on the man and his race available.
A complete List of every known competitor, INCLUDING those who failed in heats and drawing of lots.

To buy this CD please click here: Race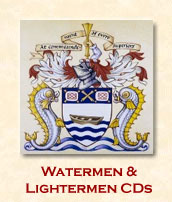 To browse our entire collection of Watermen CDs, including our apprenticeship records, please click here: Watermen


Watermen Books

 Under Oars: Reminiscences of a Thames Lighterman, 1894-1909, by Harry Harris.

An incredibly rare book, one of the only ones written by a Thames Lighterman, about the arduous job of working on the river. Now with £20 off!




Tales of a Thames Lighterman, by Ernest G Murray.



This book is incredibly rare and this is probably one of the only copies on the market!



Thomas Doggett Pictur'd by Walter Leon. 

This is a rare first edition 
CATHOLIC RECORDS
Catholic records

Click on the above to discover all of the titles in our catholic records collection!




EAST OF LONDON FAMILY HISTORY SOCIETY RECORDS
East of London Family History Society




Census 1891 Hackney Part 1.RG12/0179 - 0194.
Covering: Stoke Newington, Stamfod Hill, West Hackney and Hackney

Tower Hamlets Marriages & Banns (Vol 1)-Disc3  Holy Trinity Minories 1676 - 1754
Christ Church Spitalfields Banns 1833 - 1861 


Merchant Taylors   Merchant Taylors' Company Membership Index 1530 - 1928 



To buy the CD containing the complete database (36000 rexcords) click here: 
Merchant Taylors' Company Membership Index 1530 - 1928
To search the index click here: MT Index
BAPTISMS, MARRIAGES AND BURIALS IN NUMEROUS THAMES AND MEDWAY PARISHES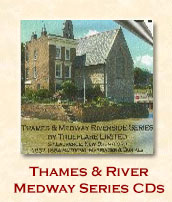 To search the entire collection of the single or the compendium CDs please click below:
Trueflare Thames and River Medway single CDs

Trueflare Thames and River Medway compendium CDs

Map Department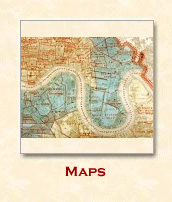 To browse all of our maps including the Alan Godfrey collection (still at the old priice) plaese click here: MAPS
PARISH REGISTER BOOKS
We have loads of interesting and rare books for you. To see all of our collection, click here: Books
Here is a selection of our best selling titles:

Around Lewisham and Deptford in Old Photographs by John Coulter 

Lewisham and Deptford have been a single borough since 1965, but they have very different histories. Deptford became an important shipbuilding centre after Henry VIII established a royal dockyard there; this attracted other heavy industry. Lewisham and its surrounding villages were primarily rural, until 19th century improvements in transport encouraged so many new residents that by the 1920s only a small agricultural area remained, to the south of the borough.
Renowned local historian John Coulter's new book describes and illustrates the changing scene in these two contrasting areas. Most of the more than two hundred photographs have never been published in book form before, and will surprise and fascinate anyone who knows this part of south-east London.

Bethnal Green (Archive Photographs: Images of London ) by Gary Haines.

This fascinating collection of over 200 archive photographs looks at the changes that have taken place in Bethnal Green from the late nineteenth century to the present day. 

The images chronicle eras of hardship and extremity like that of the Second World War, and times of peace and prosperity. Altogether they combine to create a very special record of an area that has experienced a great change over the years, yet has always retained its famous character.
East End: Four Centuries of London Life
 by Alan Palmer
Around Poplar and Limehouse
, by Gavin Stirling.
A quick look on Amazon reveals this book is being sold for anything from £47 up to £98, but we are selling this increasingly rare book for just £30! We've only got one left, so if you want it, you better be quick! 

East Enders' Postcards (Archive Photographs: Images of London
)by Brian Girling

This fascinating collection of over 250 archive postcards explores the communities of Stepney, Poplar and Bethnal Green in the East End of London, before they were amalgamated in 1965 to form the London Borough of Tower Hamlets.
Here are  three  excellent second hand (good condition) books:
A History of Warfare by John Keegan 
(paperback) £4 plus £2.70 p&p (uk)
Military Blunders (The how and why of military failure)
 by Saul David (paperback) £4 plus £2.70 p&p (uk)
Maritime Power and the Struggle for Freedom 1788-1851 
by Peter Padfield (paperback) £4 plus p&p (uk)
(If you are from outside the UK ask Yvonne about postage charges)
If you would like either of these on a first come first served basis then please email Yvonne (
jameslegon@gmail.com
)
Thames Books:
Liquid History:To Commemorate Fifty Years of the Port of London Authority 1909-1959, by Arthur Bryant. 

London from the Thames by Angelo Hornak

The Port of London by John Herbert.

Thames Shipping by Laurence Dunn

Thames: Sacred River (Hardcover)
by Peter Ackroyd.

Research Services: If you've come to a dead end, email Esme research@parishregister.com.
Ramblings from the Estate
October has been a very quiet month here in sunny Shoreditch. Well, actually. it's never quiet in Shoreditch; living on Kingsland Road, next to the ambulance station, means the sounds of sirens is an all too common event! However, right at the end of the month, brother William's wife, who is due to produce another Legon on Christmas day, decided to hop off to Spain to visit her sister. The funny thing is she left without their 1 year old son Patrick and 3 year old daughter Joss, how careless. So poor old William had the prospect of having to survive 4 whole days with said children! So, what does one do in such circumstances? Call for back-up, in the form of yours truly and our nephew James. I arrived by coach, early for a change, on Saturday. William picked me up, Joss was in the car and gave me a very enthusiastic welcome. Patrick was no-where to be seen....had he managed to lose one already I wondered! Obviously not....he had deposited him with the next door neighbour (cheating already!) We had a lovely dinner, with no hitches, and I was then assigned story reading duty. My task was to read three stories to Joss while Will put Patrick down (what a funny expression-you put animals down!) After ages choosing three stories I read them to Joss and just as I finished she was whipped (not literally!) upstairs and also put to bed. Unfortunately the two of them were still buzzing and kept annoying each other, so Will implemented plan B and put Joss in his bed instead. Shortly after, young James arrived, and we all had a bevvy together before going to bed early...we needed a good rest before Sunday's entertainment!
So, the plan for Sunday was that we were taking the little ones on a 12 mile cycle round some reservoir outside Sheffield. In this household there is no such thing as a lie-in! No need for an alarm clock either! I was woken at some ungodly hour by Joss bursting into my room, jumping on my bed and thrusting a book in my hand! I didn't have my glasses handy, so I must admit I made most of it up! From then it was all go; breakfast, playing with the kids, playing with the dog, getting the kids dressed (including a demonstration nappy changing) and by about 10 we were ready for the off! I was squeezed between the two kids in the back for the 20 minute drive, keeping them entertained for the duration. Once we arrived we had to hire a bike for James and a buggy for the kids which William would tow behind him. I had the pleasure of riding Philippa's road bike, whilst everyone else had proper men's mountain bikes! As soon as I mounted my stead I realised that the back tyre was flat! Will told me to go in the hire shop and they would blow it up for me and meanwhile he would crack on. James came in with me, and after no more than 5 minutes we were ready to rumble! We glanced to our left, and to our right, which way had he gone???? We chose right, up a steep hill, then we followed a trail, but no sign of him! We assumed we had taken the wrong route, so we turned back and went the other way. After a mile we convinced ourselves he couldn't have gone that way as there were too many cars, so we about turned and went back up the hill again! We tried phoning him, but no signal! We pushed on for miles, the heavens opened, the winds picked up, we got soaked and the trail got muddier, and still no sign of little brother! We hadn't a clue where we were going, but we soldiered on! Then, all of a sudden, James spotted a man on a bike towing a buggy across the other side of the water! With renewed energy we pedaled like mad. I must admit it was hard work on a lady's road bike, fighting against the elements, slipping all over the place. After a few miles, I had him in my sight, and a few minutes later I caught him! Can you imagine how I felt when I discovered it was another guy pulling a couple of kids in an identical buggy! A brief chat with the guy revealed we were half way around a twelve mile reservoir! There was no going back, so it was onward, and mostly upward! We arrived back half an hour later just as William and the kids were tucking into their hot chocolate and pork pies!
After returning to the ranch and having a spot of lunch, James and I were instructed to take the kids swimming while Will cooked dinner (which probably involved a few minutes preparation and lots of lying on the sofa!). Will gave us a couple of cards which, he said, would get us a discount. On presentation of said cards, the lady asked us which one of us was Mrs Legon, rumbled at the first hurdle! Once we were in we had to get Patrick changed which involved a waterproof nappy and a swimsuit on top, which I managed all by myself. Thankfully 3 year old Joss was able to get herself ready. Swimming was stressful! You can't take your eyes off them for one second, especially when the wave machine is turned on! They are both fearless in water, and never stay in one place for more than a few seconds! Having managed not to drown them, we had to then get them changed again. Everything was going well until it was time to put the nappy on Patrick; I'm afraid to say I hadn't been paying proper attention to William's demonstration earlier! It took the two of us five minutes to apply the nappy to young Patrick, but it just didn't look right! Meanwhile Joss just sat there eating rice cakes, finding it all very amusing!
Once we got back to base, my dad was there too, and we all had a hearty meal; roast chicken, spuds and a couple of veg, and Angel Delight to round the meal off!
Monday was my last morning, and another early one; this time it wasn't a child that woke me up, but an animal, a cat to be precise, walking all over my head! William went off for a run with Monty, the dog, and left instructions for us to get the kids dressed and let the workmen in (they were doing something in the cellar all week). Getting the two children dressed took ages as they wouldn't stop bouncing up and down on the bed! Meanwhile the workmen let themselves in and started drilling! Monday was the morning of the storms down south, which delayed my journey home by over an hour. I met my mum at Victoria, put her up for a night before it was her turn to head up north!
OK, how about a recipe. As a surprise for my mum, Her Indoors made her a ginger cake using a recipe from the BBC, not my favourite but my mum said it was perfect. If you fancy making it too, click here: 
ginger
Two gas company servicemen, a senior training supervisor and a young trainee, were out checking meters in a suburban neighborhood. They parked their truck at the end of the alley and worked their way to the other end. At the last house a woman looking out her kitchen window watched the two men as they checked her gas meter. Finishing the meter check, the senior supervisor challenged his younger coworker to a foot race down the alley back to the truck to prove that an older guy could outrun a younger one. As they came running up to the truck, they realized the lady from that last house was huffing and puffing right behind them. They stopped and asked her what was wrong. Gasping for breath, she replied "When I see two gas men running as hard as you two were, I figured I'd better run too!".
Jno and the gang!