Last Month
Volume 92. Holy Trinity, WOOLWICH 1866-1900 baptisms and 1881-1900 marriages. This CD includes a vast number of baptisms where the fathers worked in the Royal Arsenal! To buy this click here: 
Holy
Volume 4 St Dunstan, Stepney Marriages 1616-1632  5050 entries
To buy this please click here: 
Marriages
Now In Transcription
Baptisms: 
St Mary Whitechapel 1590 onward
St Luke Limehouse 1846-1875

St Bartholomew Bethnal Green 1844-1872
Watermen and Lightermen Section

As I am descended from a long line of watermen and lightermen, and James was passionate about this, I thought I better find out more about the trade. So this month I thought I'd share ten things I've found out! (Thanks Jo!!)
until the mid eighteenth century, London Bridge was the only bridge across the river below Kingston
After the Company was founded by an Act of Parliament of 1555  the Lord Mayor and Aldermen of London were thenceforth required annually to choose eight watermen to be rulers of the rest.
'wherrymen' was another name for watermen
Larger than a wherry lighthorsemen and tide boats carried seven and twelve passengers respectively
During the seventeenth century the old open barges were replaced by tilt-boats, boats having a 'tilt' or awning so that passengers could travel in more comfort
Watermen had an early start! City regulations of 1634 laid down that watermen should be at their plying places by 5 o'clock in summer, 7 in winter
In earlier times when the country had been more lawless watermen had been forbidden to moor their boats on the south side of the Thames, for fear that 'malefactors' would use them to gain access to London
Their lack of courtesy towards their customers was contrasted with the polite behaviour of other tradesmen, however, they were also renowned for their ready wit and riposte!
In terms of social standing, the watermen can be regarded as either the bottom rank of the 'middle sort' of London or as the elite of the 'poorer sort'.
The royal watermen, those serving the King, Queen and Prince of Wales, existed long before the beginning of the Company.
if you think you may have a waterman/lighterman relative then these products should help you!
                                         Apprenticeship Bindings 1688-1692


1827 list of free watermen  A mini census of watermen diligently transcribed by yours truly!

Company of Watermen & Lightermen; Pensioners Admitted for Relief 1794-1837

The Company of Watermen & Lightermen : Reassignment Index 1688-1908

Company of Watermen Compilation CD 1

1628 Admiralty Musterof Watermen

1648 Petition of Watermen for the King

To browse our entire collection of Watermen CDs please click here: Watermen
Watermen Books


 Under Oars: Reminiscences of a Thames Lighterman, 1894-1909, by Harry Harris.

An incredibly rare book, one of the only ones written by a Thames Lighterman, about the arduous job of working on the river. Now with £20 off!




Tales of a Thames Lighterman, by Ernest G Murray.

When the last London Lighterman's as dead as a dodo, stuffed under glass in the new Dockland Museum, with his Waterman's badge, cloth cap and choker, tourists may wonder what he was, what he did, and where he went. This is his story - a tale of the Thames in days past: of its people, parties, wharves and docks, coffee shops and pubs, of dear Rosie, and other, different ways.

This book is incredibly rare and this is probably one of the only copies on the market!



Thomas Doggett Pictur'd by Walter Leon. 

This is a rare first edition 

Interesting/Useful Sites
Cyndi's list always adding new links!

Lost Cousins They do a very informative newsletter!

FamilySearch They are constantly adding to their collection

Booth's Poverty map and modern map (side by side comparison (thanks Patricia)

CATHOLIC RECORDS
Catholic records

Click on the above to discover all of the titles in our catholic records collection!






EAST OF LONDON FAMILY HISTORY SOCIETY RECORDS
East of London Family History Society


Tower Hamlets Marriages & Banns (Vol 1)-Disc3  Holy Trinity Minories 1676 - 1754
Christ Church Spitalfields Banns 1833 - 1861 

Merchant Taylors   Merchant Taylors' Company Membership Index 1530 - 1928 All 36000 entries on one CD!
BAPTISMS, MARRIAGES AND BURIALS IN NUMEROUS THAMES AND MEDWAY PARISHES
To search the entire collection of the single or the compendiums please click below:
Trueflare Thames and River Medway single CDs

Trueflare Thames and River Medway compendium CDs

Map Department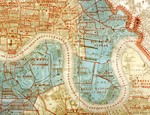 Ecclestiastical  Map - County of London 1903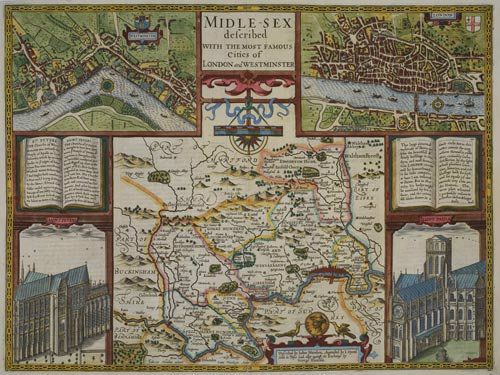 Middlesex 1611 by John Norden and John Speed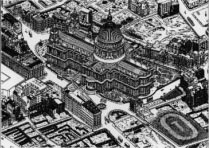 Devastated London Map










London and its Environs 1813








Rocque's 1745 Survey of London







 Book Shop 
Book of the week!

The "Daily Telegraph" described this book as 'one of the best books ever to be written about the East End'

Children of Bethnal Green by Doris M. Bailey




In this book the world of Bethnal Green's back streets in the 1920s, 1930s and during the Second World War is vividly recalled: the endless struggle to make ends meet, the little shops and the people who ran them, street sellers, and the very different world of Sunday school and chapel I particularly like this book as it is these streets, houses and shops that I have been photographing and walking along for so many years now.

For more information on the book click here: Children of

Also, here are a couple of excellent second hand (good condition) books that you may want to snap up:

A History of Warfare by John Keegan (paperback) £4 plus £2.70 p&p (uk)

Military Blunders (The how and why of military failure) by Saul David (paperback) £4 plus £2.70 p&p (uk)

If you would like either of these on a first come first served basis then please email Yvonne (jameslegon@gmail.com) and let her know.
Thames Books:
Liquid History:To Commemorate Fifty Years of the Port of London Authority 1909-1959, by Arthur Bryant. 

London from the Thames by Angelo Hornak

The Port of London by John Herbert.

Thames Shipping by Laurence Dunn

Thames: Sacred River (Hardcover)
by Peter Ackroyd.

Research Services: 

If you've come to a dead end, give Esme an email  at research@parishregister.com.
Ramblings from the Estate
Last month I told you that I was hopeful of getting a place in the London Marathon next April, well now I can tell you that I have a guaranteed place! Yippee! Unfortunately I failed to get in through the ballot, so straight away I started looking for a place with a charity, and boy are there a lot! After much searching,however, I found a local one that appealed to me as it is a kid's charity, appropriately called Kith and Kids which provides activities, opportunities, information and support for people with a learning disability or autism, their parents and siblings. In exchange for the much coveted place I pledges to raise at least £1500 for them. Now, as I'm 'Billy no mates' this is quite a challenge! However, I do work in three schools, so hopefully a good chunk will come from there; we've already got some cake sales scheduled and some sporting events (yet to be decided). I shall also be tapping the staff (yet again) and of course family, but it would be great if you too could help out! I'm collecting sponsorship through virginmoneygiving http://uk.virginmoneygiving.com/JonathanLegon just giving £1 would be absolutely great!
Ok, that's my pitch out the way; what else has happened this month? I did confess on my Facebook page that nothing had happened, but then Her Indoors piped up, 'what about our trip to Canterbury?' Oh yes, of course, I forgot! So, why did we go to the land of Chaucer? Well, Her Indoors' strapping young lad has just started uni there and after not seeing him for a few weeks she felt this motherly urge to visit him in his new abode! So off we set one beautiful morning. I had a vision of visiting this wonderful historic town with its magnificent cathedral.....but, oh dear, was I to be disappointed! Admittedly getting lost on the way there was my fault! But once we got there it was some open day thingy and trying to find a parking space in the campus was a nightmare, and a prelude of things to come. We eventually found his 'digs', very posh for student digs, and discovered that the poor lad was sharing with 6, or was it 7, young ladies! How he wangled that I can't imagine! So, the tour over with, we set off for town (or is it a city?). However, no sooner had we set off than we hit traffic, heavy traffic! For the next half an hour, and mile, it was a case of turning off the engine and rolling along, bit by bit. When we, at last, arrived in town we needed to park somewhere, so the next half an hour involved driving round and round car parks fruitlessly trying to find one solitary parking space! In the end, we parked in Sainsburys car park, and the two of them stocked up on essential supplies for him while I located a pub that sold food. I accomplished my mission, and after packing the shopping into the van we all went to the pub and ordered a lemonade each and some grub; would you believe it the barman asked for ID...for lemonades!!!!! Unfortunately, by the time we finished there was only half an hour left on our parking in Sainsburys. I couldn't face looking for another parking space so we returned to base camp and then set off back to the big smoke. Oh yes, I did get to see the cathedral, from Sainsbury's car park, and it was just the spire, still, there's always next time!

Isn't genealogy fun? The answer to one problem leads to two more!

Only a Genealogist regards a step backwards as progress!

It's Halloween so how about a fun recipe?
Eerie Eyeball pops!
100g/4oz Madeira cake
100g Oreo cookies
100g bar milk chocolate , melted
200g bar white chocolate , melted
few Smarties and icing pens, to decorate
Break the Madeira cake and cookies into the bowl of a food processor, pour in the melted milk chocolate and whizz to combine.
Tip the mixture into a bowl, then use your hands to roll into about 10 walnut-sized balls. Chill for 2 hrs until really firm.
Push a skewer into each ball, then carefully spoon the white chocolate over the cake balls to completely cover. Stand the cake pops in the pumpkin, then press a Smartie onto the surface while wet. Chill again until the chocolate has set. Before serving, using the icing pens, add a pupil to each Smartie and wiggly red veins to the eyeballs. (from BBC good food)
Her Indoors sends her love and thinks this is