PARISH REGISTER OCTOBER NEWSLETTER

Welcome to the October newsletter of parishregister I hope you are all well and having some success in tracking down those illusive ancestors! This month we have a brand new W&L product and another new baptism CD, Christ Church Spitalfields 1843-1875 So without any further ado, dive in!

To search all our baptism records click here: Good luck!

Don't forget to visit our facebook page for updates on all our new uploads and products, and for more of my rambling!
parishregister

New CD

Last Month

Vol 85 St Andrew, Bethnal Green 1843-1876

Vol 89 Christchurch, Jamaica Road, Rotherhithe 1840-1871
Baptism, Marriage & Burials

Compendium 8 is now in stock, and ready for immediate despatch!


This Month

I'm going to errhm, vacate the stage now, and Esme will tell you about our new Watermen and Lightermen transcription.

Hello,
Hey, Guys, firstly, what's with all this running? Good on Jonathan, but (aargh!) it just makes me feel absolutely, completely UNFIT. You too ?

However, moving on, you will (I hope) be overjoyed to hear that all of us here at DA Towers decided at our most recent meeting that we'd like to go ahead and do some more Watermen & Lightermen transcriptions.

After some heated debate about which manuscripts we should transcribe, I got my way.
Which is why I'm having to write this, now . . . doh !) and we (or rather Jonathan) agreed to transcribe the Company of Watermen & Lightermen List of Free Watermen (and Lightermen) in 1827

For those of you with watermen / lightermen ancestors, this particular mini census of those working on the river should prove invaluable.
It gives the names of some 5,400 watermen (& lightermen) working on the river in 1827 and also their ages.
Keep researching, people!

Esme

To buy this invaluable little gem, click here: 1827
Also out this month: Christ Church Spitalfields 1843-1875 6661 entries expertly transcribed by Beryl

To buy this click here: vol 86


To browse all our single CDs please click here: single CDs

To browse our great value compendiums click here: comps
Now In Transcription
Baptisms:
St George in the East 1877-1893

St Matthew 1746-1790
St Luke Limehouse 1846-1875

Marriages:

St Paul Shadwell 1760-1770

St John Wapping 1665-1707

St George in the East 1729-1754

St Mary Whitechapel 1691-1733


Everything Watermen and Lightermen
You can browse all of the Watermen and Lightermen products here: W&L

Popular W&L products:

1628 Admiralty Muster of Watermen

some 2,393 names of Watermen. Information recorded is forename, surname, age in 1628/9, number of voyages made, location and notes (such as trumpeter, gunner, boatswain).
As you will have noticed, the earliest Company record is dated 1692, so this is a wonderful resource for possibly pushing your history further back in time. 1628

Apprenticeship Bindings 1688-1692

These are the earliest known surviving
indexes from the original register at Waterman's Hall, these records complete the coverage of the apprenticeship bindingsApp1688

Apprenticeship Bindings covering the years 1692-1959 APPBIND





Company of watermen compilation CD 1 : CompCD1

My Ancestor Worked On The River Thames A guide to help you find where they worked. Guide


East of London Family History Society Click on the title to view all their products

'Thames & River Medway Series - Compilation CDs'
'Thames & River Medway Series - Single Parish CDs'

Parish Register Compendium Department including our special offer on compendiums 1-5

Research Srevices: If you've come to a dead end, give Esme an email at research@parishregister.com.
Map Department
Ecclesiastical Map-County of London 1903: Parishmap


Map of Middlesex 1611 Middlesex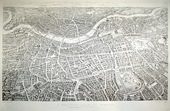 London and Its Environs 1813

Rocque's 1745 Survey of London

To view our Alan Godfrey maps collection click here Alangodfrey (still only £2.25) Book Shop
Looking Back: A Docker's Life by Joe Bloomberg





Joe Bloomberg started work as a casual labourer in the London Docks in the 1930s.

Children of Bethnal Green by Doris M. Bailey.





In this book the world of Bethnal Green's back streets in the 1920s, 1930s and during the Second World War is vividly recalled: the endless struggle to make ends meet, the little shops and the people who ran them, street sellers, and the very different world of Sunday school and chapel

Ceremonial Barges on the River Thames: A History of the Barges of the City of London Livery Companies and of the Crown by Kenneth Nicholls Palmer





Water-borne pageantry on the River Thames once formed an important and colourful part of London life. This book traces the origins of these splendours. It is illustrated with colour photographs and reproductions of paintings and engravings.

East Enders' Postcards (Archive Photographs: Images of London) by Brian Girling.



Under Oars: Reminiscences of a Thames Lighterman, 1894-1909, by Harry Harris.
A rare book, one of the only ones written by a lighterman


My Ancestors were Thames Watermen: A Guide to Tracing your Thames Waterman and Lighterman Ancestors,




INTERESTING SITES

The Island History Trust A really interesting site all about the Isle of Dogs-well worth a visit!

Deptford and Woolwich:London's Royal Dockyards from that excellent site portcities

London's Industrial Heritage packed full of photographs charting...well, London's industrial heritage

Spitalfields this interesting feature on the area is from the Exploring East London site



Ramblings from the Council Estate

It's been a strange month here at Legon Towers, weird goings on. What am I talking about? Well, you tell me if this is strange. Her indoors is sitting next to me, feet up (on my lap), reading one of her women's magazines when she shrieks hysterically, 'What's happened to my eyes? Everything is blurry!' . 'But sweet-heart, you've just got those bins', was my response (I probably didn't say sweet-heart). 'Yeah but, I can hardly read this text, and I could last week!' she added rather dramatically. I had a look and it all seemed eminently readable. Then I looked around the room and saw her glasses case. I had a look inside and there were her glasses....she'd been wearing her old glasses! Then there was my rock cakes, normally delish', but last week she proudly presented me with the first of the batch for the traditional tasting ceremony in which I say 'mmmmm, wonderful, your best yet etc etc' but this time I couldn't bring myself to utter these superlatives...why you wonder, well she had left out the sugar. And, it's not just been her; one Friday recently I eagerly awaited Her Indoors return from work with pizzas in hand; I had already had the oven on for a while so I could shove them straight in on their arrival, which I duly did. However, 12 long minutes later, I whisked them out, salivating away only to discover I had left the plastic bases underneath the pizzas! I was hungry, but not hungry enough to eat plastic contaminated pizzas. So, what's going on? Well, we stumbled on the answer simply because Her Indoors has given up smoking. Every week she has to report to the smoking doctor who will only give her the (very expensive) 'stop smoking pills' if she passes the carbon monoxide test. A score of 5 or moreand she's for the high jump! If she has had a sneaky fag it will show up in the test! To her horror, the test scored 5, but she vehemently denied any naughtiness. The doc was a bit of a doubting Thomas, but he 'let her off' this time!Then she had a light bulb moment, maybe the boiler was faulty! She phoned the council who, unusually, acted quickly, and sent a minion round toute suite. He waved lots of magic wands around and to her relief he detected high carbon monoxide levels...... coming, not from the boiler, but from the cooker! The cooker had been slowly poisoning us and making us go dullally; nasty piece of work!

On the running front I'm doing a 5K race every Saturday now. It's a real huff and puff effort, straining the lungs for just under 21 minutes. Last week I really went for my PB, straining from the start, pushing myself to the utmost limits, digging deep into my reserves, putting in a desperate lunge for the line...and what was my time? Exactly the same as my PB (20 mins and 56 secs)? Grrrrr, there's always next week!

Hope you don't forget the clocks change; spring forward, fall back!

October recipe: Carrot fruit and nut cake (tried,tested and approved by yours truly!)
120ml good olive oil plus
extra for the tin
150g golden caster sugar plus
extra for dusting
2 medium eggs separated
2 tbsp orange juice
90g grated raw carrot
60g chopped walnuts
50g raisins
120g plain flour
1 heaped tsp baking powder
½ tsp ground ginger
½ tsp ground cinnamon
Have ready a 22cm-23cm loaf tin about 1.3-litre capacity or equivalent. Preheat the oven to 190C/170C fan/gas 5. Brush the tin with a little olive oil and line the base with baking paper.
Whisk the oil and sugar in a large bowl, then whisk in the egg yolks and orange juice. Fold in the carrot, walnuts and raisins. Sift the flour and baking powder together and stir this into the mixture, followed by the spices.
In another bowl whisk the egg whites until stiff, then fold them in two goes into the cake mixture. Transfer the mixture evenly to the tin, dust with a little sugar and bake for 45-50 minutes until a skewer inserted at the centre comes out clean. Run a knife around the edge of the loaf and leave to cool, then turn out and remove the base paper. The cake should keep well in an airtight container for several days, although it rarely lasts that long!
Fancy a laugh? Click here:
bath time baby
As a senior citizen was driving down the freeway, his cell phone rang. Picking up, he heard his wife, her voice high with anxiety, warn him, "Henry, I just saw on the news that there's a car driving the wrong way on Highway 880. Please be careful!"
"One?" replied Henry, "You've got to be kidding me. I see at least a hundred!"
'til next time
Jon and the gang