Another month has passed in the blink of an eye, so now we're already three quarters of the way into the year and it's time for the September newsletter of parishregister This month we've got a new CD expertly transcribed by Rob Cottrell; Volume 92. Holy Trinity, WOOLWICH 1866-1900 baptisms and 1881-1900 marriages. Also we've got our fourth marriage CD, St Dunstan, Stepney Marriages 1616-1632 and more special offers for you!



As you know we're also on Facebook and if you like pictures of the East End then look no further because I'm always out and about taking snaps of streets I'm cycling or walking down. For a sample of these photos just click here: East End photos
We have used the baptism records data from St Peter's Limehouse, 1866-1903 to create this CD which orders the data in street name order. Therefore, if you wish to see who lived in any particular street, or house, at this time, this is the CD for you. Of course it won't tell you who lived in every house at the time, just where there was a baptism! This CD is less than a fiver! St Peter
This Month
Volume 92. Holy Trinity, WOOLWICH 1866-1900 baptisms and 1881-1900 marriages. This CD includes a vast number of baptisms where the fathers worked in the Royal Arsenal! To buy this click here: 
Holy
Volume 4 St Dunstan, Stepney Marriages 1616-1632  5050 entries
To buy this please click here: 
Marriages
Now In Transcription
Baptisms: 
St Mary Whitechapel 1590 onward
St Luke Limehouse 1846-1875

St Bartholomew Bethnal Green 1844-1872
INTERESTING SITES
Charles Dicken's Page

St Botolph Aldgate

Map of London

Ancestor Search

Parish Register Shop
CDs

93 single CDs  click here to review them all: singles



compendium CDs  to view the collection please click here: compendiums

Watermen and Lightermen CDs

Apprenticeship Bindings 1688-1692


1827 list of free watermen  A mini census of watermen diligently transcribed by yours truly!

Company of Watermen & Lightermen; Pensioners Admitted for Relief 1794-1837

The Company of Watermen & Lightermen : Reassignment Index 1688-1908

Company of Watermen Compilation CD 1

1628 Admiralty Musterof Watermen

1648 Petition of Watermen for the King

To browse our entire collection of Watermen CDs please click here: Watermen
Watermen Books


 Under Oars: Reminiscences of a Thames Lighterman, 1894-1909, by Harry Harris.

An incredibly rare book, one of the only ones written by a Thames Lighterman, about the arduous job of working on the river. Now with £20 off!




Tales of a Thames Lighterman, by Ernest G Murray.

When the last London Lighterman's as dead as a dodo, stuffed under glass in the new Dockland Museum, with his Waterman's badge, cloth cap and choker, tourists may wonder what he was, what he did, and where he went. This is his story - a tale of the Thames in days past: of its people, parties, wharves and docks, coffee shops and pubs, of dear Rosie, and other, different ways.

This book is incredibly rare and this is probably one of the only copies on the market!



Thomas Doggett Pictur'd by Walter Leon. 

This is a rare first edition 

CATHOLIC RECORDS
EAST OF LONDON FAMILY HISTORY SOCIETY RECORDS
East of London Family History Society



 Crow Lane Burial index 1871-1953 listing 20,000 entries.



 Census 1891 Hackney Part 1.RG12/0179 - 0194.
Covering: Stoke Newington, Stamford Hill, West Hackney and Hackney

Tower Hamlets Marriages & Banns (Vol 1)-Disc3  Holy Trinity Minories 1676 - 1754
Christ Church Spitalfields Banns 1833 - 1861 

Merchant Taylors   Merchant Taylors' Company Membership Index 1530 - 1928
BAPTISMS, MARRIAGES AND BURIALS IN NUMEROUS THAMES AND MEDWAY PARISHES
Trueflare Thames and River Medway single CDs

Trueflare Thames and River Medway compendium CDs

Map Department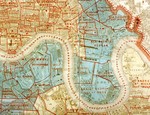 Ecclestiastical  Map - County of London 1903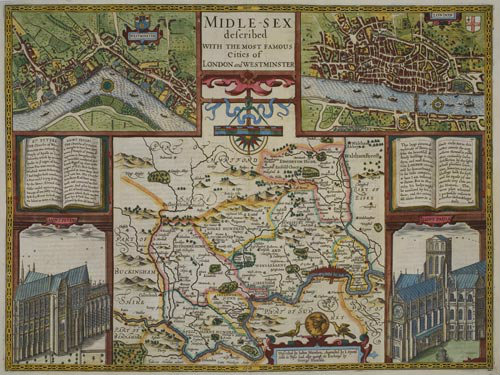 Middlesex 1611 by John Norden and John Speed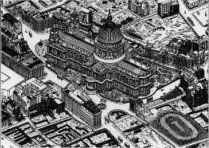 Devastated London Map










London and its Environs 1813









Rocque's 1745 Survey of London







 Book Shop 
Liquid History:To Commemorate Fifty Years of the Port of London Authority 1909-1959, by Arthur Bryant. 

Hardback. Privately printed 1960. Illustrated. 84 pages.
Condition: Used, some spotting to pages. Rare edition

London from the Thames by Angelo Hornak

The book is organised by chapters corresponding to the districts of London and, in addition to the modern pictures, fascinating engravings that put the Thames in historical perspective. These include views of the Tower of London in the sixteenth century and a Ponte Vecchio-style Old London Bridge with its houses and shops.

The Port of London by John Herbert.

From the Britain in Pictures; the British People in Pictures series.

Published by Collins, 1947. First Edition, Binding: Decorative Boards, Very Good. over 7¾" - 9¾" tall Hardback Illustrated with 8 Plates in Colour and 19 Illustrations in Black & White

Thames Shipping by Laurence Dunn

Much has been written about the beauties of the Upper Thames, but this book aims instead to show something of the life of the lower reaches and the pattern of the shipping on this once busy stretch of water. It does so by looking at each area, including the docks, with the use of extensive, exclusive, photography

Thames: Sacred River (Hardcover)
by Peter Ackroyd.

Spectator
A book of 'substance and unflaggingly interesting detail...a very enjoyable and highly idiosyncratic account of the subject'

Research Services: 

If you've come to a dead end, give Esme an email  at research@parishregister.com. 


Ramblings from the Estate

Well, I hope you are all fighting fit, I must admit I am at the moment, despite a few mishaps in my training recently, more of which in a bit! Why do I sound so upbeat? Well, last weekend I ran a 10K (6.2 miles in old money) in a personal best (PB in the athletic world) time of 44 minutes and 11 seconds, which is about 3 and half minutes quicker than my previous best set some 5 years ago!!!  The 'race' was organised by Teachfirst, an education charity, which sponsors teachers in their training. It started on the Southbank and meandered back and forth across the bridges up to Tower Bridge. I thought I had started off at a conservative pace, but a quick glance at my watch showed I was bounding along at 7 and a half minute pace. I wasn't gasping for breath so I thought I'd hold this pace as long as possible. After a couple of miles I turned a corner only to be confronted by a flight of steps, not too many, but an inconvenience none the less! I got to half way (Tower bridge) and felt so comfortable that I lengthened my stride and pushed on. Then, would you believe it, I came across more steps! Then, on the approach to another bridge, I couldn't believe it, there was a double flight of steps!!!! At this point, despite beginning to pant a bit, I let out a few expletives (sorry mum!). However, despite these obstacles I glanced at my watch and my pace was still increasing! From then on I kept pushing and thankfully it was straight and flat from there on in. 44m 11 seconds, I was well chuffed!
Oh yes, those mishaps. Back in the summer hols I met Legon junior at my dad's house in Epping to help him empty the loft. While we were doing this dad informed us he was having a funny turn, which was most inconvenient, but nevertheless we couldn't really ignore him! So, Will took him off to hospital (don't worry, he was fine after being checked over) and I agreed to take Monty (an extremely fit doggy) for a 'walk'. How long? I asked, oh, an hour will do him was the reply! So I set off across the fields, not really sure where I was going, it was a lovely afternoon! However, after about twenty minutes the sky clouded over and it started to rain, the dog wasn't bothered but I was in a tee shirt! I broke into a jog to head for cover and by the time I found the shelter of a tree it had stopped. By now I had got to Theydon Bois so I thought I'd complete a loop and cut through the golf course and then through Epping forest. After getting lost in the golf course I eventually stumbled into the forest. Instead of following a path I thought I'd go as the crow flies...big mistake! The trees got thicker and thicker and it was getting darker and darker. Then I approached a thicket, bent down to avoid a branch and got smacked straight in the forehead by another thick branch! I stumbled back, dazed and put my hand to my head, blood all over it! What could I staunch it with? Well, all I had was the blue bag you collect the dog poo in! (no, there wasn't any in it!!!) I pressed that to my head and stumbled through the trees onto the path and home, some two hours after leaving! I cleaned up the wound and headed home on the tube, where it decided to start to bleed again! Luckily it dried up in the end, but I had a scab right in the middle of my forehead for a week after that! Would you believe it, there's still, to this day, a dent in my head!
I went back a few weeks later and thought I'd go for a run; this time I did the route in reverse. I took the path this time and I was pleased that after six miles I had evaded any accidents; all I had to do was circumnavigate one more field and I was home! Then with ten yards left my foot got caught in a piece of metal sticking out the ground and down I went, taking the skin off my knee! I think I'll stick to the towpath for now! I've got a winter of training to look forward to now, then in the spring I've got a trinity of races to look forward to, the BUPA 10K, the Sheffield half marathon, and hopefully the London marathon!

Right, all this running I think I deserve a cake, a very naughty one!

Terry's Chocolate Orange Cheesecake

Ingredients:
For the base:
16 hobnobs
120g Unsalted butter
For the filling:
200g Philadelphia cream cheese
184ml of double cream
100g Icing sugar
225g Terry's chocolate orange