Welcome to the September newsletter of parishregister This month we have another St Dunstan Stepney database for you, 1725-1730, and another two new CDs. This is the final piece in the jigsaw for St Dunstans, and we now have all of the baptisms from 1568 to 1848; Jim you're a transcribing machine! To search these and all our baptism records click here: Good luck!

Don't forget to visit our facebook page for updates on all our new uploads and products, and for more of my rambling!
parishregister

New CD

This Month

Vol 85 St Andrew, Bethnal Green 1843-1876

Vol 89 Christchurch, Jamaica Road, Rotherhithe 1840-1871
Baptism, Marriage & Burials

Compendium 8 is now in stock, and ready for immediate despatch!


Last Month


Vol 84 St James the Great 1844-1869


To mark the final installment of St Dunstans here's some info on the parish :

The church is surrounded by a churchyard of nearly seven acres. In the 17th century the churchyard was enlarged to cope with the massive number of deaths during the Great Plague of London. The church has a traditional link with the sea and many sailors were buried here. It was once known as the 'Church of the High Seas', and until quite recently births, marriages and deaths at sea were registered here. The graveyard is also where Roger Crab the 17th-century hermit is buried after living on a diet solely of herbs, roots, leaves, grass and water (Wiki)
We have several of Capt Cook's crew of the Endeavour who claim to be of Wapping, although it is unclear whether they were they born there, or just dossed down when in port like William Bligh.

Others from in and around Stepney include:
Zachariah Hicks from the Endeavour - first sighted Australia, claims to have lived in Wapping
John Newton who wrote Amazing Grace born 1725
James Edmeston a hymn writer
Francis Holmes a marine artist, lived in Wapping possibly had children there
Samuel Elias aka Dutch Sam a bare-knuckle boxer born in Petticoat Lane 1775
Samuel Evans aka Young Dutch Sam son of Samuel Elias, born Wells Street 1808
William Alexander Mouat married Mary Ann Ainsley on 8 August 1854 at St Dunstan's. He began his sailing career as an apprentice in 1835 at the age of fourteen. In 1844 he served as second mate of the Hudson's Bay Company steam bark Vancouver under the command of Captain Andrew Cook Mott. From 28 April 1845 until the end of February 1847 he was first officer of the Cadboro under Captain James Scarborough.
Humphrey Marten, baptised in St Dunstan on 27th November 1771 was Chief Factor of the Hudson's Bay Post at Fort York. Like many of his contemporaries he defied the regulations of the Company and took a native wife, Pawpitch, daughter of the "Captain of the Goose Hunters".

Seventy-five sea captains are buried in St Paul Shadwell's churchyard; Captain James Cook had his son baptised there. St. Paul's Shadwell with St. James Ratcliffe, is traditionally known as the Church of Sea Captains. In 1656 the church was established as a Chapel of Ease, from St Dunstan's, at Stepney. ,

St Dunstan's was also birth place to many Sirs, including these from out earliest database:
St Dunstan Stepney 1568-1608
Baptism Date
Firstname
Father
Mother
Surname
Address
Occupation
03 May 1592
John
Right Hon [illegible] Sir John
Hunnington
Stepney
Knight
07 December 1606
George
Sir Houghe
Woorall
Stepney
Knight
06 January 1605
John
Sir Thomas
Arundell
Lymehouse
Knight
29 October 1607
John
Sir John
Paynes
Stepney
Knight
06 October 1587
Frances
Sir John
Harrington
Stepney
Knight
15 March 1606
Martha
Sir Thomas
Bladder
Mile End
Knight



To browse all our single CDs please click here: single CDs


Now In Transcription
Baptisms:
St George in the East 1877-1893

St Matthew 1746-1790
St Luke Limehouse 1846-1875

Marriages:

St Paul Shadwell 1760-1770

St John Wapping 1665-1707

St George in the East 1729-1754

St Mary Whitechapel 1691-1733

Also coming next month, the 1827 list of Free Watermen!
Everything Watermen and Lightermen
You can browse all of the Watermen and Lightermen products here: W&L

Popular W&L products:

Apprenticeship Bindings 1688-1692

These are the earliest known surviving
indexes from the original register at Waterman's Hall, these records complete the coverage of the apprenticeship bindings App1688

Apprenticeship Bindings covering the years 1692-1959 APPBIND

Company of watermen compilation CD 1 : CompCD1

My Ancestor Worked On The River Thames A guide to help you find where they worked. Guide


East of London Family History Society Click on the title to view all their products

'Thames & River Medway Series - Compilation CDs'
'Thames & River Medway Series - Single Parish CDs'

Research Srevices: If you've come to a dead end, give Esme an email at research@parishregister.com.
Map Department
Ecclesiastical Map-County of London 1903: Parishmap
Map of Middlesex 1611 Middlesex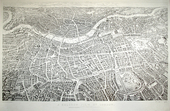 London and Its Environs 1813

Rocque's 1745 Survey of London

To view our Alan Godfrey maps collection click here Alangodfrey (still only £2.25)