Welcome to the parishregister September newsletter. Another month has passed and we're into Autumn, with shorter days, more rain, and it's getting colder and colder..... unless of course you live in OZ or NZ, in which case you're a lucky so and so!!! ......Ok, there's been a few days since I wrote this first bit, and guess what, we're having an Indian summer, it's still 21 degrees and there's been no rain for over a week. As I ran through Victoria Park today there were people sunbathing and having B-B-Qs, oh the unpredictability of English weather! Before we get down to business I have a rather silly question for you: what do you call a sheep covered in plastic? The answer is somewhere in this newsletter, as is a £10 off offer on one of our compendiums!

Searchable Databases

Merchant Taylors 1530-1928 - to search this 36000 entry database please click here Merchant Taylors after all, what have you got to lose?

New CDs

The Merchant Taylors 1520-1929 (Exclusive to Docklands Ancestors!)

This is a transcription of the original 36000 index consisting of all 4 volumes in alphabetical order.
The index gives the name, date of freedom, method of admission (apprenticeship, patrimony or redemption), name of master if by apprenticeship, date of election to livery, and 'Remarks'.

To purchase this CD please click here: Merchant Taylors

Volume 64 Christ Church Spitalfields 1729-1763 9734 entries. I had hoped this would be ready for sale by the time this newsletter went out, but I have been thwarted! If you have been waiting I suggest keeping an eye on the site as I'm now hoping it will be with us next week.

Coming next month: Volume 65 Christchurch Spitalfields 1763-1795

In transcription

St George in the East 1848-1861

St George in the East 1861-1877

St John Wapping 1665-1707

St John Wapping 1737-1780

St Dunstan Stepney 1837-1848

Other selected products

Volume 6 St Peter, St Paul Swanscombe 1750-1862 baptisms,marriages,burials.
St Mary Rotherhithe 1834-1870 baptisms,marriages;1834-1855 burials.
St Margaret Barking 1813-1851 baptisms,burials;1813-1848 marriages.


This is one of 15 compilation CDs, to buy this one please click here Volume 6 or to see the others in the series click on the title above

East of London FHS Publications

Selected products:

Crow Lane Burial index (Romford) 1871-1953 listing 20,000 entries

This CD is up for grabs at £10 so if this tickles your fancy click here: CLBI


SS. Mary and Joseph, Poplar Roman Catholic Chapel.

Marriages and Baptisms 1818 - 1856

Marriages:- Bride, Groom and may include parents and witnesses.
Baptisms:- Name of baptised, and may include Mother, Father and sponsors

To buy this CD please click here: Catholic1

Misc Catholic London District Baptism, Marriages and Burials Vol 1

27 indexed transcriptions of Catholic Parish registers from churches, chapels and missions in the county of Middlesex

To buy this CD please click here: Catholic 2

The Registers of the Sardinian Embassy Chapel, London, 1772 - 1841(Church of SS Anselm and Cecilia in Holborn).

This comprises indexed transcriptions of over 22,000 baptisms hitherto unpublished, a work which has taken them about 10 years to produce!! In total there are 60000 odd entries on this CD, a bargain at £7.95!

To buy this CD please click here: Catholic 3

Selected products:

1628 Admiralty Muster of Watermen James transcribed this document from the National Archives in Kew. On the searchable CD-Rom, there are some 2,393 names of Watermen. Information recorded is forename, surname, age in 1628/9, number of voyages made, location and notes (such as trumpeter, gunner, boatswain).
As you may have noticed, the earliest Company record is dated 1692, so this is a wonderful resource for possibly pushing your history further back in time. A bargain at £5.95! If you would like to snap this up then do the honours and click here: I'll have this


1648 Petition for the King

This document, from the House of Lords, records the names of 2,026 watermen from the last year of the reign of Charles I. It was instigated by the Royal Bargemasters, Nowell Warner and Robert Bursey, and written by the clerk to the Company, Thomas Lowe.

The Petition is the vital link between the earlier 1628 Admiralty Muster and the beginnings of the Company's records in 1692.

Also included on the CD are an index to the names, commentary & analysis by James and image samples of the original 350 year old scroll together with a 1673 list of Watermen in the Tower of London. Another bargain at £5.95! If you want this fabulous CD then click here: Yes please

Devastated London - The Bombed City As Seen From A Barrage Balloon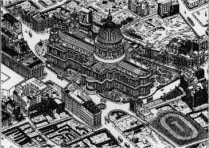 To buy this (folded) map click here: Devastated London
Ecclesiastical Map-County of London 1903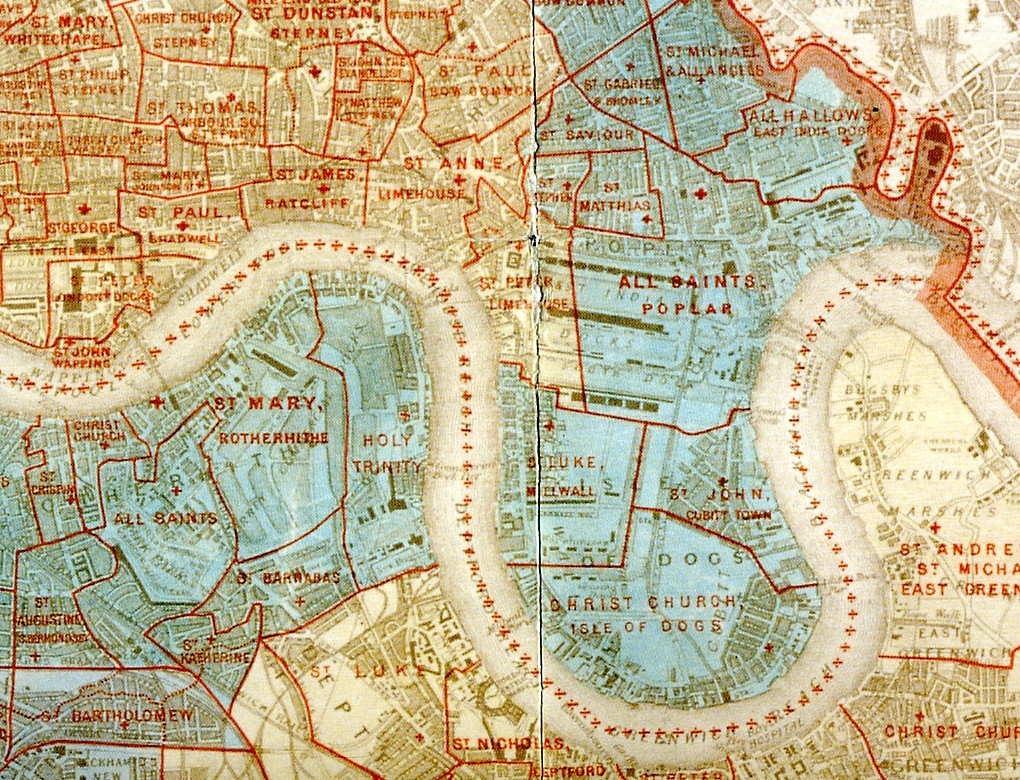 Price: £5.00 To buy this map please click here
London and It's Environs 1813

Price: £3.95 To buy this map please click here
Rocque's 1745 Survey of London

Price: £7.95 To buy this map please click here
To view our comprehensive Alan Godfrey maps collection please click here
Docklands Ancestors Parish Register CDs (64 CDs now to choose from)
Docklands Ancestors Parish Register CDs - Compendiums
Special offer! Compendium 5 (Volumes 51 -60), normal price £49.95 (this was obviously a bargain already as the ten separate CDs would cost around £80) now only £29.95, a saving of £20 or £50 which ever way you want to look at it!! Stocks are running out, once they are gone, then it's back to the old price I'm afraid.
If you'd like to take advantage of this amazing, once in a lifetime offer, please click here special offer
Other compendiums:
St George in the East Parish Registers Part I 1729-1826 This CD is on offer at £10 off this month, that's 7 CDs for just £19.95!!!