Last Month
St Dunstan CD 1689-1697. This is another bumper CD with just over 10000 entries!
If you would like to buy this piece of history please click here: 
St Dunstan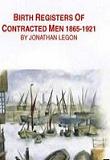 This database gives the first name and surname, the date of birth, or the baptism date, or both, the court session date on which the record was submitted and the place of the baptism or birth, of 1495 watermen between the years 1865 and 1921. The earliest recorded birth is 1816.
To buy this CD please click here: 
Contracted Men
Now In Transcription
Baptisms: 
St Mary Whitechapel 1590 onward
St Luke Limehouse 1846-1875

St Bartholomew Bethnal Green 1844-1872


Parish Register Shop
CDs

93 single CDs  click here to review them all: singles

compendium CDs  to view the collection please click here: compendiums

Watermen and Lightermen CDs

Apprenticeship Bindings 1688-1692


1827 list of free watermen  A mini census of watermen diligently transcribed by yours truly!

Company of Watermen & Lightermen; Pensioners Admitted for Relief 1794-1837

The Company of Watermen & Lightermen : Reassignment Index 1688-1908

Company of Watermen Compilation CD 1

1628 Admiralty Musterof Watermen

1648 Petition of Watermen for the King

To browse our entire collection of Watermen CDs please click here: Watermen
Watermen Books


 Under Oars: Reminiscences of a Thames Lighterman, 1894-1909, by Harry Harris.

An incredibly rare book, one of the only ones written by a Thames Lighterman, about the arduous job of working on the river. Now with £20 off!




Tales of a Thames Lighterman, by Ernest G Murray.

When the last London Lighterman's as dead as a dodo, stuffed under glass in the new Dockland Museum, with his Waterman's badge, cloth cap and choker, tourists may wonder what he was, what he did, and where he went. This is his story - a tale of the Thames in days past: of its people, parties, wharves and docks, coffee shops and pubs, of dear Rosie, and other, different ways.

This book is incredibly rare and this is probably one of the only copies on the market!



Thomas Doggett Pictur'd by Walter Leon. 

This is a rare first edition 

CATHOLIC RECORDS
EAST OF LONDON FAMILY HISTORY SOCIETY RECORDS
East of London Family History Society



 Crow Lane Burial index 1871-1953 listing 20,000 entries.



 Census 1891 Hackney Part 1.RG12/0179 - 0194.
Covering: Stoke Newington, Stamford Hill, West Hackney and Hackney

Tower Hamlets Marriages & Banns (Vol 1)-Disc3  Holy Trinity Minories 1676 - 1754
Christ Church Spitalfields Banns 1833 - 1861 

Merchant Taylors   Merchant Taylors' Company Membership Index 1530 - 1928
BAPTISMS, MARRIAGES AND BURIALS IN NUMEROUS THAMES AND MEDWAY PARISHES
Trueflare Thames and River Medway single CDs

Trueflare Thames and River Medway compendium CDs

Map Department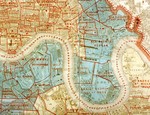 Ecclestiastical  Map - County of London 1903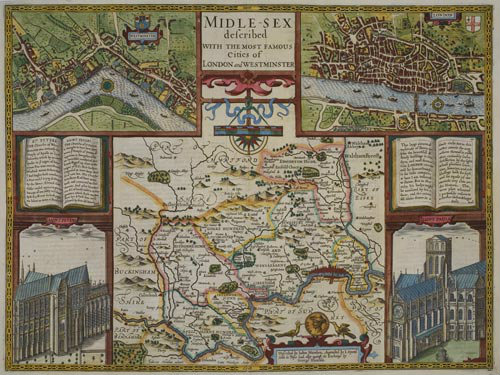 Middlesex 1611 by John Norden and John Speed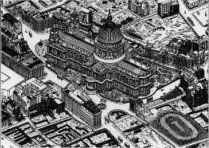 Devastated London Map










London and its Environs 1813









Rocque's 1745 Survey of London







 Book Shop 
East End Books 

My pick of these books is: East Enders' Postcards (Archive Photographs: Images of London)by Brian Girling.
This fascinating collection of over 250 archive postcards explores the communities of Stepney, Poplar and Bethnal Green in the East End of London, before they were amalgamated in 1965 to form the London Borough of Tower Hamlets
River Thames and Docklands

My pick of these books is: Dockland Apprentice by David Carpenter.
With 192 pages and 45 illustrations, Dockland Apprentice provides a fascinating insight into what life was like for an apprentice marine engineer within the London Docks during the 1950s. It was an area considered by most Londoners as mysterious and inaccessible, some parts enclosed and hidden from view by enormous walls and others bordered by marshland. The nearest that most people came was the sight of the ships' funnels and cranes that dominated the skyline as they traveled to work on the train.
The Docks were full of colourful and eccentric characters. Working conditions at the time were very different to today and the author describes both from an intimate knowledge
Research Services: 

If you've come to a dead end, give Esme an email  at research@parishregister.com. 


Interesting Sites

Exploring East London

Tired of London, Tired of Life

Regent's Canal This is a Wikipedia article on the canal from Little Venice down to Limehouse basin, one of my favourite runs!

Glasnevin trust  Find your Irish Ancestor?

Old Occupation Names
Ramblings from the Estate
You know, I regard organising holidays as a real chore, which is why I can't be bothered with them! Over the last couple of decades the most I've stretched to is booking the ferry to go to France. Now mother has decamped from France to NZ I don't even have to bother with that! So, now our holidays are even closer to home; Norfolk, which comes in at 115 miles, and Sheffield, a mammoth 170 miles! Of course I still have to do some organising; what time to leave, what to pack, have I got enough diesel? But these are quite overcomeable and well within my capabilities. So, there's not a lot to go wrong really, is there?. I think you all know the answer to that one!!!! To be fair, our trip to Sheffield and my nephew, Patrick's, christening all went very well. It was in Norfolk that the fun and games happened. The journey there went without incident, the BBQ was great, as was the trip to Gorlestone, and we had a nice pub meal although when I asked for the bill I was quite shocked to be presented with a demand for £111! I kept my cool, and politely enquired (with only a hint of sarcasm) how a meal for 4, where each dish cost around £10 could possibly come to £111. 'Oooops, you've got the bill for the table next to your's' ,was the explanation, to which I called out to the rest of the room, 'Anyone else want me to pay for your bill? Anyway, where was I? Oh yes, nothing had gone wrong, until....the last morning. At this point, I'd stop reading this if you're about to eat, or have just eaten! The bedroom we stayed in has a very useful toilet attached to it, which is great if you get caught short in the middle of the night. I'm a regular kind of guy, and as usual, first thing in the morning I did a number 2. Then, it was Her Indoor's turn. After that we had breakfast, and I started loading the van with the cases. On my last trip to the bedroom, Her Indoors pointed out that the loo still had some number 2 in the bowl. No problem, I thought, just flush it again. (At this point I need to explain that this loo has a mulcher type thing and a 1 inch pipe through which everything has to pass) unfortunately as soon as I flushed it, the water level in the bowl started rising, and rising and rising, and then it was overflowing, and then it was also coming out of the mulching device, and not only that, it wasn't just water!!!!! It was also, you know what.....need I say it......I don't do I? The smell was shocking, Her Indoors was all in a panic, I shoved my arm down and round the bend, hoping to clear any blockage, but to no avail, the once beautiful bathroom was now a disgusting mess! There was nothing else to do but to call for uncle John and Margaret. When they arrived, you can imagine the scene! By now I had grabbed some towels and was trying to mop up the mess, as more and more of it swept over the floor! John got a plunger and we frantically tried to clear the blockage, plunger in one hand, the other covering our nose! After what seemed an eternity, I had mopped up the mess, and we had cleared the blockage! It turns out that the cause was old age, wear and tear, and they had to replace the mulching unit. 

Have you ever traveled on the tube before? After a hard day's work, it's hardly surprising that some people fall asleep, but this woman obviously thought she was at home! take a look at this sleepy lady, how embarrassing!

Walnut, date and honey cake
225g self-raising flour
½ tsp ground cinnamon
175g softened butter
100g light muscovado sugar
3 tbsp clear honey
2 eggs , beaten
2 medium, ripe bananas , about 250g/9oz total weight in their skins
100g stoned dates
50g pack walnut pieces