St Mary, Whitchapel Parish Registers 1758-1865 compendium CD, this one is also going for the same bargain price, so click here if you want it: St Mary

To search the marriage records click here: Marriages



To search all our baptism records click here: Good luck!

To search the Merchant Taylor records 1530-1928 click here: MT
This Month
We've got another St Dunstan CD for you, for the years 1689-1697. This is another bumper CD with just over 10000 entries!
If you would like to buy this piece of history please click here:
St Dunstan
 Don't forget my ever so popular list of contracted men 1865-1921 (MS22360)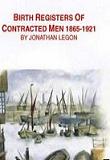 This database gives the first name and surname, the date of birth, or the baptism date, or both, the court session date on which the record w
as submitted and the place of the baptism or birth, of 1495 watermen between the years 1865 and 1921. The earliest recorded birth is 1816
.
To buy this CD please click here:
Contracted Men
Now In Transcription
Baptisms: 
St Matthew 1746-1790
St Luke Limehouse 1846-1875

St Bartholomew Bethnal Green 1844-1872

Marriages:

St George in the East 1754-1784
Parish Register Shop
CDs

We now have 92 single CDs available for you to buy and search at your leisure, click here to review them all: singles

Even better value are our compendium CDs which contain 10s of thousands of entries which represent incredible value, to view the collection please click here: compendiums

The St Dunstan CD is our jewel in the crown. It covers the years 1568-1730 (approximately 130,000 entries) and comprises 14 single CDs and so represents a massive saving! To buy this CD please click here: St Dunstan
Looking for a waterman or Lighterman relative? Then look no further!


Apprenticeship Bindings 1688-1692

These are the earliest known surviving indexes from the original register at Waterman's Hall


1827 list of free watermen  A mini census of watermen diligently transcribed by yours truly!

Apprenticeship Bindings Index 1692-1908

Company of Watermen & Lightermen; Pensioners Admitted for Relief 1794-1837

The Company of Watermen & Lightermen : Reassignment Index 1688-1908

This CD lists some 12,000 apprentices that were reassigned from their original master to another. In some cases to more than one other master

Company of Watermen Compilation CD 1

This invaluable and popular CD comprises the following titles:

1.Company of Watermen & Lightermen Apprenticeship Bindings Indexes 1692-1949
2.Register of licences granted by Corporation of Trinity House to ex-mariners to ply their trade as watermen working on the River Thames 1829-1864
3. Thames Watermen & Lightermen (also wives and widows) pensioners admitted for relief 1794-1837 
4. Watermen & Lightermen reassigned to another master during their apprenticeship period 1688-1908

Price if bought separately: £57.80
Saving: £17.85 


Register of Contract Licences 1865-1926

This index relates to over aged boys receiving a limited licence

Royal Asylum for Poor,Aged,Decayed and Maimed Freemen of the Company of Watermen and Lightermen of the River Thames and their Wives or Widows.Penge,Surrey 1899

Watermen in the Navy c1803-1809 and Watermen Killed in Action, or Invalided from the Service c1803-1809

Watermen Books


 Under Oars: Reminiscences of a Thames Lighterman, 1894-1909, by Harry Harris.

An incredibly rare book, one of the only ones written by a Thames lighterman, about the arduous job of working on the river. Now with £20 off!




Tales of a Thames Lighterman, by Ernest G Murray.

When the last London Lighterman's as dead as a dodo, stuffed under glass in the new Dockland Museum, with his Waterman's badge, cloth cap and choker, tourists may wonder what he was, what he did, and where he went. This is his story - a tale of the Thames in days past: of its people, parties, wharves and docks, coffee shops and pubs, of dear Rosie, and other, different ways.

This book is incredibly rare and this is probably one of the only copies on the market!



Thomas Doggett Pictur'd by Walter Leon. 

This is a rare first edition 

Other CDs Available
CATHOLIC RECORDS
Catholic records

Misc Catholic London District Transcriptions, Baptisms, Marriages,Confirmations Vol 2


Misc Catholic London District Baptism, Marriages and Burials Vol1

                                                                    SS. Mary and Joseph, Poplar Roman Catholic Chapel

                                                                                           The Registers of the Sardinian Embassy Chapel, London 1772-1841
EAST OF LONDON FAMILY HISTORY SOCIETY RECORDS
East of London Family History Society



 Crow Lane Burial index 1871-1953 listing 20,000 entries.



 Census 1891 Hackney Part 1.RG12/0179 - 0194.
Covering: Stoke Newington, Stamfod Hill, West Hackney and Hackney

Tower Hamlets Marriages & Banns (Vol 1)-Disc3  Holy Trinity Minories 1676 - 1754
Christ Church Spitalfields Banns 1833 - 1861 

Merchant Taylors   Merchant Taylors' Company Membership Index 1530 - 1928
BAPTISMS, MARRIAGES AND BURIALS IN NUMEROUS THAMES AND MEDWAY PARISHES
Trueflare Thames and River Medway single CDs

Trueflare Thames and River Medway compendium CDs

Map Department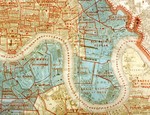 Ecclestiastical  Map - County of London 1903
A Map of the Ecclesiastical Divisions within the County of London 1903. The map shows all Church of England parish boundaries in the London County Council area on a scale of 2 miles to the inch. Facsimile, printed in colour and folded in a case with brief introduction by Simon Morris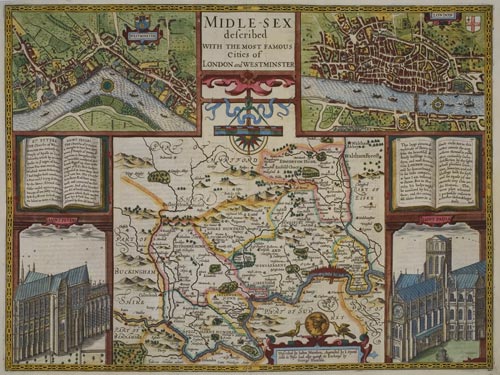 Middlesex 1611 by John Norden and John Speed
This beautiful and highly illustrated map of Middlesex has 2 town plans. One of Westminster and the other of London being separate towns at that time. In the lower 2 corners of this map are drawings of Saint Peters or Westminster Abbey and St Paul's Cathedral with a set of notes on each. St Paul's is shown with the loss of its spire in 1561 before it was restored in the 1630s by Inigo Jones.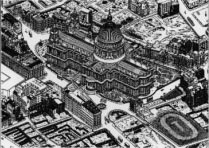 Devastated London Map

Devastated London; the Bombed City as seen from a Barrage Balloon by Cecil Brown, 1945. With notes by Ralph Hyde. Single sheet, folded as a map.(1992)








London and its Environs 1813

London and its Environs 1813.Reproduction map from an engraving by Henry Cooper, published by Sherwood, Neely and Jones.
This massive map, measuring 800mm x 480mm, shows London in 1813, from Hyde Park in the West to West Ham in the east, Finsbury Fields in the north to Kennington in the south.






Rocque's 1745 Survey of London

This poster map shows London in 1745 in extraordinary detail. Jean Rocque was one of the first cartographers to accurately represent the City , both in scale and in detail.
London in 1745 is shown as stretching from Buckingham House in the west to the Tower in the east.At this time Stepney can be seen as a far off hamlet in the countryside to the east of London! Northwards, Hoxton is out of town and southwards only the riverside is inhabited. 

Brilliant Bargain Basement Book Shop 
A Tale of Two Ports - London & Southampton: London and Southampton by Sir Ronald Swayne (Foreword), John Hovey (Author)

This work gives an account of the history of the London and Southampton Docks since 1950, addressing the personal and industrial relations conflicts during this period

Ceremonial Barges on the River Thames: A History of the Barges of the City of London Livery Companies and of the Crown by Kenneth Nicholls Palmer 

Water-borne pageantry on the River Thames once formed an important and colourful part of London life. This book traces the origins of these splendours. It is illustrated with colour photographs and reproductions of paintings and engravings

Dockland Apprentice by David Carpenter.
With 192 pages and 45 illustrations, Dockland Apprentice provides a fascinating insight into what life was like for an apprentice marine engineer within the London Docks during the 1950's

LONDON FROM THE THAMES takes the reader on a fascinating boat trip from the Thames Barrier in the east to Hampton Court in the west....

London's Thames Gavin Weightman's fascinating book, a compendium of often surprising information, is the best possible introduction to the water and its ways, the buildings that line the banks, and the people who lived by the river, their customs and ancient knowledge

The Port of London by John Herbert.

From the Britain in Pictures; the British People in Pictures series
Research Services: 

If you've come to a dead end, give Esme an email  at research@parishregister.com. 


Interesting Sites

Crossing the white line A great resource for teachers and/or parents and grandparents with kids to keep occupied over the summer (I like it too)

Idea store A fantastic resource, well worth looking at!

Lost London 75 fantastic photographs

Spitalfields visual feast and cultural pot pourri!
Ramblings from the Estate
Well, the waiting is over and the Olympics are upon us! I must admit, I'm a little disappointed not to have made the team. I've been running past the stadium for years now, and even ran past it whilst doing the marathon last year. You'd have thought I'd have caught someone's eye, wouldn't you? Mind you, the straps around my knees and ankles don't inspire confidence and the fact that I take twice as long to run the 26 miles as the younger athletes doesn't count in my favour! I was cycling around Victoria park the other day and some Olympic athletes ran past me going the other way, and can you believe it, in the time it took me to cycle once round the park, they ran round it 3 times!
I forgot to tell you about an historic event I took part in last May. It was the Canary Wharf jog! 'Why was it historic?' I hear you ask. Well it was the first ever sponsored run that Her Indoors has ever taken part in! Actually the first time she has run other than on a treadmill, I think! I actually 'ran' it with her in order to offer her on the spot encouragement, but more of that later! We actually almost didn't run it because of the Jubilee line. I ran there from one of my schools in Hackney but Her Indoors took the tube from Southwark somewhere, but there were severe delays because of one of those 'incidents' on the line that happen from time to time. We arranged to meet outside the entrance to the station, not realising there were four of them, and obviously we were both waiting outside two different ones that were about half a mile apart! After her delay and frantic texting we managed to meet up just before the off. I was already warmed up after running there, and Her Indoors went through her usual pre run exercises; she shook her legs a couple of times and checked her make up. The course was a 1 kilometre loop which you could run up to 10 times. Her Indoor's target was to complete 5 of these laps, which was quite ambitious because the furthest she's done on the treadmill is 4K. Then, at the allotted time we were off! We let the rest of the field go first, then set off. The first bit was easy as it was down hill, and we set off at a surprisingly fast pace, although about 400 metres later our pace dropped significantly i.e we were walking! After a few sighs from me we were off again. Then as we turned a corner I was quite shocked at what I saw next! This was a rare sunny day and the next part of the course was nearly completely blocked by drinkers from the bars along the waterfront who had spilled outside to enjoy the weather! Everyone ahead of us had to squeeze single file through the hoards, which meant, much to Her Indoor's annoyance that we had to walk again! Once through this bottleneck we were running again and soon finished the first loop, only 4 left! However, we now had another problem, "I need a wee!" pleaded Her Indoors! Fortunately, there was a loo not too far away, a very nice one actually! So a few minutes later we were off again, back in the groove, back to the running, walking, running routine. I thought it was a strange way of going about it, but each to her own eh! About 47 minutes after the start her torture was over and with one last 'sprint' we crossed the 5K line together; probably for the first and last time...although never say never!

How about a runner's joke?  Last year I entered the New York City Marathon. The race started and immediately I was the last of the runners. It was embarrassing. The guy who was in front of me, second to last, was making fun of me. He said, "Hey buddy, how does it feel to be last?" I replied: "Do you want to know?" and I dropped out!

Here's an easy recipe for Rainbow Cookies (from the BBC) to do with the kids in the holidays

175g softened butter
    50g golden caster sugar
50g icing sugar
2 egg yolks
2 tsp vanilla extract
300g plain flour
zest and juice 1 orange
140g icing sugar , sifted
sprinkles , to decorate
Heat oven to 200C/180C fan/gas 6. Mix the butter, sugars, egg yolks and vanilla with a wooden spoon until creamy, then mix in the flour in 2 batches. Stir in the orange zest. Roll the dough into about 22 walnut-size balls and sit on baking sheets. Bake for 15 mins until golden, then leave to cool. Meanwhile, mix the icing sugar with enough orange juice to make a thick, runny icing. Dip each biscuit half into the icing, then straight into the sprinkles. Dry on a wire rack.