Last Month
Volume 97 St Dunstan, Stepney 1704-1712 Baptism Registers 10034 entries
Volume 7 St John, Wapping 1665-1707 Marriage Registers 1117 entries
Now In Transcription
Baptisms: 
St Mary Whitechapel 1652 onward
St Luke Limehouse 1846-1875

St Jude 1846-1875

For as long as London has existed, there has been a need to carry passengers and goods up and down and across the River Thames. The first attempt to regulate these activities came in 1193 when the Corporation of London began licensing boats on the river. No doubt there were other attempts to impose order on what, from contemporaneous accounts, seems to have been a fairly rough trade, but the next surviving record comes in 1514. In that year, Parliament introduced an act to regulate the fares charged by London Watermen. (Lamentably, it has been recorded that Watermen, once safely away from the banks, sometimes threatened to tip their unfortunate passengers into the river unless more money was forthcoming.) Further regulations regarding apprenticeships and complaints followed and in 1555 a governing body to be called The Waterman's Company was set up.
Eventually, the apprenticeship system which was to persist for many centuries was set up. The boy had to be between the ages of 14 and 20, and a recognised affidavit or birth proof had to be produced. He was bound to a recognised master who was responsible for housing, clothing, feeding and training the boy. Piloting a boat on the Thames was (and is) a skilled occupation. There was much to be learned. After 2 years training, the boy and master had to satisfy the Company of the boy's competence, before a provisional license was issued. After a further 5 years, the boy was examined by the Company again, and if successful, gained his 'freedom' i.e a full license to work on the river as a Waterman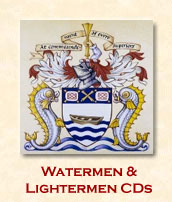 To browse our entire collection of Watermen CDs please click here: Watermen


Watermen Books


 Under Oars: Reminiscences of a Thames Lighterman, 1894-1909, by Harry Harris.

An incredibly rare book, one of the only ones written by a Thames Lighterman, about the arduous job of working on the river. Now with £20 off!




Tales of a Thames Lighterman, by Ernest G Murray.



This book is incredibly rare and this is probably one of the only copies on the market!



Thomas Doggett Pictur'd by Walter Leon. 

This is a rare first edition 
CATHOLIC RECORDS
Catholic records

Click on the above to discover all of the titles in our catholic records collection!




EAST OF LONDON FAMILY HISTORY SOCIETY RECORDS
East of London Family History Society



Tower Hamlets Marriages & Banns (Vol 1)-Disc3  Holy Trinity Minories 1676 - 1754
Christ Church Spitalfields Banns 1833 - 1861 


Merchant Taylors   Merchant Taylors' Company Membership Index 1530 - 1928 All 36000 entries on one CD!





The Guild was originally a religious and social fraternity founded before the beginning of the 14th century by an association of citizens who were tailors and linen- armourers. Linen-armourers made the padded tunics or gambesons worn under suits of armour. By virtue of various royal charters, commencing with that of Edward III in 1327, the functions and privileges of the guild were extended, and by c.1500 it controlled the trade. However, as many of its members ceased to be actual working tailors, and became instead general merchants trading with other parts of the world, so the position of the Company gradually changed too, so that by the end of the 17th century its connection with the tailoring trade had virtually ceased. It had become what it is today - an association of philanthropic and social character, devoting its energies to educational and charitable activities
BAPTISMS, MARRIAGES AND BURIALS IN NUMEROUS THAMES AND MEDWAY PARISHES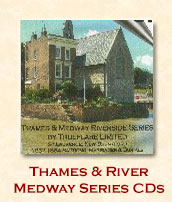 To search the entire collection of the single or the compendiums please click below:
Trueflare Thames and River Medway single CDs

Trueflare Thames and River Medway compendium CDs

Map Department


Ecclestiastical  Map - County of London 1903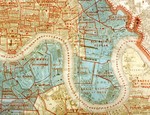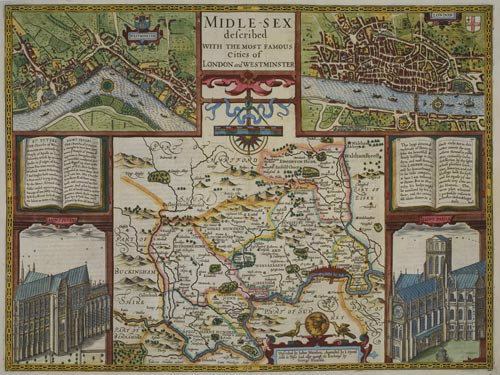 Middlesex 1611 by John Norden and John Speed


Devastated London Map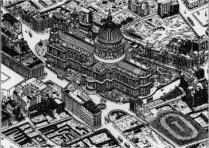 Rocque's 1745 Survey of London






Maritime Greenwich By David Ramzan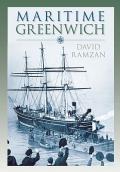 To buy this excellent book, click here: Greenwich
East End Murders:From Jack the Ripper to Ronnie Kray By Neil Storey. 
True Crime History

Newham Dockland (Images of England S.) by Howard Bloch

East End: Four Centuries of London Life by Alan Palmer

East Enders' Postcards (Archive Photographs: Images of London) by Brian Girling.

Hackney Memories

Spitalfields People Talk About The Evacuation
Around Poplar and Limehouse
, by Gavin Stirling.
Bethnal Green (Archive Photographs: Images of London) 
by Gary Haines.
Here are  three  excellent second hand (good condition) books:
A History of Warfare by John Keegan 
(paperback) £4 plus £2.70 p&p (uk)
Military Blunders (The how and why of military failure)
 by Saul David (paperback) £4 plus £2.70 p&p (uk)
Maritime Power and the Struggle for Freedom 1788-1851 
by Peter Padfield (paperback) £4 plus p&p (uk)
(If you are from outside the UK ask Yvonne about postage charges)
If you would like either of these on a first come first served basis then please email Yvonne (
jameslegon@gmail.com
)
Thames Books:
Liquid History:To Commemorate Fifty Years of the Port of London Authority 1909-1959, by Arthur Bryant. 

London from the Thames by Angelo Hornak

The Port of London by John Herbert.

Thames Shipping by Laurence Dunn

Thames: Sacred River (Hardcover)
by Peter Ackroyd.

Research Services: If you've come to a dead end, email Esme research@parishregister.com.
Ramblings from the Estate
I'm sure you've been worrying about me since the last newsletter, but obviously I'm still alive and kicking after having my hooter operated on! I was originally meant to have the op on the 5th and when they phoned me the day before to confirm everything it looked like it was all going ahead....until about 4 o'clock when I received another call saying it had to be canceled, what a let down! Still, it wasn't the end of the world, they said I could have it a week later, although under a different surgeon, 'Do you mind having a locum?' they asked, and I answered that as long as he is qualified I didn't mind! Unfortunately, I had to go in again so he could give my conk the once over before applying his scalpel! I turned up at the allotted hour, only to have to wait an hour as they were 'sorting something out' with my notes???? Eventually I was called in and was a bit taken aback when confronted by a Mr Magoo look-alike. He then proceeded to ask me what I was having done, 'Don't you know?' I asked him! I told him anyway, then he asked me what shape I wanted my nose, and that it looked alright as it is! This took me aback as well, as I hadn't though about the shape of my nose before! We agreed that we might as well leave it as it is. Then he sent me upstairs, and was escorted there by a nurse. A few minutes later we arrived at the pre-op place, which was a bit confusing as I had been there two weeks ago. 'Next Thursday Ok with you?' I was asked. 'Not really, my op is on Wednesday' I replied, 'And I had a pre-op last week with that lady there, in that room there' I added, 'So why are you here?' he asked, 'That's a good question!' I replied! So I took my leave and went back downstairs and told the surgeon what had just happened, and he said 'That's Ok then, see you next week.' Soon enough next week came along and I turned up at the allotted time. I was greeted by some lovely nurses, then I met the gas woman, and finally Mr Magoo said hello too. In no time at all I had my stockings on (don't want blood clots do we?), and my bath hat (that's what it looked like to me) and I was being wheeled into a little room where they started inserting needles in me and they put a gas mask over my mouth. Then one of them said to the other, 'Pass the cocaine please.' Eh????? 'You can't take that!' I croaked, 'No silly, it's for you, it stops the blood vessels dilating!' Next thing I knew, I was waking up with a sore nose and a nose bag over it, catching the dripping blood. First of all I was seeing double, and oddly enough I felt quite euphoric, but after a while both of these wore off, and I was aware that my mouth felt really dry. Trying to sleep that night was tricky to say the least, with the silly nose bag on and having to breathe entirely through my mouth! Fast-forward two weeks and I had a follow-up appointment. I told him it was no better, and you know what he said? 'That's to be expected, it can take up to 6 months to improve.' And then he said I have to snort salt water in both nostrils 3 times a day from now on, yuk!
This week Her Indoors made me some lovely walnut cookies! If you too would like to make some, then here is the recipe: 
Walnut cookies
If you haven't seen Novac Djokovic do impressions of his fellow tennis players, watch this! 
Novac
Jno and the gang!