Last Month
My ever so popular waterman CD, another mini census, following on from the 1827 list of watermen, a list of contracted men 1865-1921 (MS22360)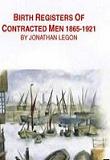 This database gives the first name and surname, the date of birth, or the baptism date, or both, the court session date on which the record w
as submitted and the place of the baptism or birth, of 1495 watermen between the years 1865 and 1921. The earliest recorded birth is 1816
.
To buy this CD please click here:
Contracted Men
Now In Transcription
Baptisms: 
St Matthew 1746-1790
St Luke Limehouse 1846-1875

Marriages:

St George in the East 1754-1784
Parish Register Shop
CDs

We now have 91 single CDs available for you to buy and search at your leisure, click here to review them all: singles

Even better value are our compendium CDs which contain 10s of thousands of entries which represent incredible value, to view the collection please click here: compendiums

The St Dunstan CD is our jewel in the crown. It covers the years 1568-1730 (approximately 130,000 entries) and comprises 14 single CDs and so represents a massive saving! To buy this CD please click here: St Dunstan

Apprenticeship Bindings 1688-1692

These are the earliest known surviving indexes from the original register at Waterman's Hall


1827 list of free watermen  Over 5000 names of watermen!

Apprenticeship Bindings Index 1692-1908

Company of Watermen & Lightermen; Pensioners Admitted for Relief 1794-1837

The Company of Watermen & Lightermen : Reassignment Index 1688-1908

This CD lists some 12,000 apprentices that were reassigned from their original master to another. In some cases to more than one other master

Company of Watermen Compilation CD 1

This invaluable and popular CD comprises the following titles:

1.Company of Watermen & Lightermen Apprenticeship Bindings Indexes 1692-1949
2.Register of licences granted by Corporation of Trinity House to ex-mariners to ply their trade as watermen working on the River Thames 1829-1864
3. Thames Watermen & Lightermen (also wives and widows) pensioners admitted for relief 1794-1837 
4. Watermen & Lightermen reassigned to another master during their apprenticeship period 1688-1908

Price if bought separately: £57.80
Saving: £17.85 


Register of Contract Licences 1865-1926

This index relates to over aged boys receiving a limited licence

Royal Asylum for Poor,Aged,Decayed and Maimed Freemen of the Company of Watermen and Lightermen of the River Thames and their Wives or Widows.Penge,Surrey 1899

Watermen in the Navy c1803-1809 and Watermen Killed in Action, or Invalided from the Service c1803-1809

Watermen Books


 Under Oars: Reminiscences of a Thames Lighterman, 1894-1909, by Harry Harris.

An incredibly rare book, one of the only ones written by a Thames lighterman, about the arduous job of working on the river.




Tales of a Thames Lighterman, by Ernest G Murray.

When the last London Lighterman's as dead as a dodo, stuffed under glass in the new Dockland Museum, with his Waterman's badge, cloth cap and choker, tourists may wonder what he was, what he did, and where he went. This is his story - a tale of the Thames in days past: of its people, parties, wharves and docks, coffee shops and pubs, of dear Rosie, and other, different ways.

This book is incredibly rare and this is probably one of the only copies on the market



Thomas Doggett Pictur'd by Walter Leon. 

This is a rare first edition 

Other CDs Available
CATHOLIC RECORDS
Catholic records


Misc Catholic London District Transcriptions, Baptisms, Marriages,Confirmations Vol 2


Misc Catholic London District Baptism, Marriages and Burials Vol1

                                                                    SS. Mary and Joseph, Poplar Roman Catholic Chapel

                                                                                           The Registers of the Sardinian Embassy Chapel, London 1772-1841
EAST OF LONDON FAMILY HISTORY SOCIETY RECORDS
East of London Family History Society



 Crow Lane Burial index 1871-1953 listing 20,000 entries.



 Census 1891 Hackney Part 1.RG12/0179 - 0194.
Covering: Stoke Newington, Stamfod Hill, West Hackney and Hackney

Tower Hamlets Marriages & Banns (Vol 1)-Disc3  Holy Trinity Minories 1676 - 1754
Christ Church Spitalfields Banns 1833 - 1861 

Merchant Taylors   Merchant Taylors' Company Membership Index 1530 - 1928
BAPTISMS< MARRIAGES AND BURIALS IN NUMEROUS THAMES AND MEDWAY PARISHES
Trueflare Thames and River Medway single CDs

Trueflare Thames and River Medway compendium CDs

Map Department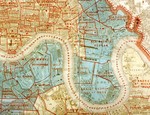 Ecclestiastical  Map - County of London 1903
A Map of the Ecclesiastical Divisions within the County of London 1903. The map shows all Church of England parish boundaries in the London County Council area on a scale of 2 miles to the inch. Facsimile, printed in colour and folded in a case with brief introduction by Simon Morris





Middlesex 1611 by John Norden and John Speed
This beautiful and highly illustrated map of Middlesex has 2 town plans. One of Westminster and the other of London being separate towns at that time. In the lower 2 corners of this map are drawings of Saint Peters or Westminster Abbey and St Paul's Cathedral with a set of notes on each. St Paul's is shown with the loss of its spire in 1561 before it was restored in the 1630s by Inigo Jones.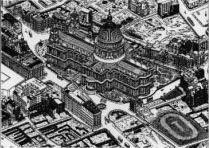 Devastated London Map

Devastated London; the Bombed City as seen from a Barrage Balloon by Cecil Brown, 1945. With notes by Ralph Hyde. Single sheet, folded as a map.(1992)








London and its Environs 1813

London and its Environs 1813.Reproduction map from an engraving by Henry Cooper, published by Sherwood, Neely and Jones.
This massive map, measuring 800mm x 480mm, shows London in 1813, from Hyde Park in the West to West Ham in the east, Finsbury Fields in the north to Kennington in the south.






Rocque's 1745 Survey of London

This poster map shows London in 1745 in extraordinary detail. Jean Rocque was one of the first cartographers to accurately represent the City , both in scale and in detail.
London in 1745 is shown as stretching from Buckingham House in the west to the Tower in the east.At this time Stepney can be seen as a far off hamlet in the countryside to the east of London! Northwards, Hoxton is out of town and southwards only the riverside is inhabited. 

Brilliant Bargain Basement Book Shop 
Changing Times: Southwark Remembered by John D Beasley.

Southwark Remembered is a compilation of pictorial articles which have been contributed to the Friday edition of the South London Press since 1997 and are held at the Southwark Local Studies Library. This collection highlights the wealth of fascinating history which can be found in the borough.



Around Lewisham and Deptford in Old Photographs by John Coulter 

Renowned local historian John Coulter's new book describes and illustrates the changing scene in these two contrasting areas. Most of the more than two hundred photographs have never been published in book form before, and will surprise and fascinate anyone who knows this part of south-east London.





Greenwich: Center of the World (Images of England) by David Ramzan.

Illustrated with over 200 images, the book brings to life bygone days....





Maritime Greenwich By David Ramzan

This beautifully illustrated book presents the illustrious maritime history of Greenwich.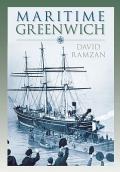 Research Services: 

If you've come to a dead end, give Esme an email  at research@parishregister.com. 


Interesting Sites

English Heritage- Britain from Above
Billion Graves

Bow's Free Art and History

The History of Bromley-by-Bow

London Pubology (thanks Patricia!)

Have you been watching 'The Secret History of our Streets'?

Ramblings from the Estate
Guess what was the highlight of this month....no not my big shop (exciting as it is!).....or my half term break, or going to see Wicked, or seeing my new nephew and his 'big' two year old sister (although I suppose this should come top-except I see them more than once every three hundred odd years)...aha...that's given it away...yes I'm talking about the diamond jubilee pageant! Being a descendant of countless watermen I was immediately drawn to this once in a lifetime event as soon as I heard about it. So, you can imagine my delight when Her Indoors came home one day from a hard day's graft and asked me if I wanted her to get tickets to see said event. I didn't quite snap her hand off ('cause she didn't have the tickets in her hand) but would have if she had. She is fortunate enough to work in the building immediately adjacent to Southwark bridge on the south side, so I knew we'd have a fabulous view. Fast forward to the big day. We decided to leave pretty early to bagsy a good seat as we were sure it would be pretty popular. Her Indoors took the bus down to Cheapside and I walked there (saving a grand total of £1.35!) We then walked together, hand in hand (only joking) down to Southwark bridge. It was heaving with people and traffic was crossing the bridge, but worryingly no pedestrians. We approached a marshal and explained that we had tickets for that building on the other side of the river. He barked at us, "No, the bridge is closed, you can't get to the other side!" So I asked him if there was a way of crossing, to which he said "No!" So I asked him if I could go down to Dartford, cross  the river via the M25 and come that way! "No!" was the predictable response. So, slightly more sarcastic, I asked if I could go via Birmingham, come back along the M40 and round the M25 and up via Croydon, and guess what the response was? My sarcasm was lost on him, and he had clearly been programmed to say no to everything, and didn't have a clue where any of these places were! Her Indoors grew bored of me quizzing the automaton and asked a policeman. He could clearly see we had a good case and over-ruled him, at which point I cast a smug look in his direction, as we set off, victorious, across the bridge. However, victory was yet again denied us when we got to another checkpoint round the back of the building only to be told there was no access to the river side. "But we don't want to go there, we want to go in that building there!" I implored. All appeared lost until Her Indoors turned on the charm, said her son was in the building, waiting for her, and looked all upset, which did the trick! We actually made it with about half an hour to spare. Once the first barge with the bells came by it was clear that we did indeed have a first class view. (if you want to see any of my photos just visit my Facebook page) Oh yes, although we had a first class view there was one little problem; the building was sound proof, so we couldn't hear the bells! However, my razor sharp,scientific mind, found a solution to this; I pressed my ear to the glass! The funny thing was, once I did this, scores of others did it too, with their eyes straining to look at the spectacle whilst squashing their lug holes up against the window. Anyone looking up at the second floor must have found it pretty amusing! About half way through I was really grateful that I was inside as the heavens opened and all those poor creatures down below us were struggling to hold onto their umbrellas in the face of a tornado! As it got really gloomy I turned the flash on on my camera (Yvonne's actually) and then took some more pictures. However, every time I took a picture someone on the other side of the river took a picture at exactly the same time and their flash spoilt my picture! I kept snapping but every single time, flash, someone took one the same time as me! I pointed this annoying phenomenon out to Her Indoors, now getting pretty frustrated, and she replied quite matter of factly, "The flash is reflecting off the window." Oooops!!!!!

How about a recipe?
Carrot cake cup cakes with cream cheese topping:
Ingredients
For

 

the cheese frosting
Preparation
method
Preheat the oven to 180C/350F/Gas 4 and line the pockets of a muffin tray with muffin cases.
Beat the sugar, oil and eggs in mixing bowl until smooth, then stir in the grated carrot and, if you like, up to 150g/5½oz chopped nuts, dried fruit, or a mixture of both.
In a separate bowl combine the flour, baking powder, spices and cocoa so that they're evenly mixed, then tip this into the carrot mixture and stir well.
Fill the muffin papers to about two-thirds full, then bake for about 25 minutes
For the frosting, make sure the butter is soft, then, using a whisk or electric mixer, beat it with the cream cheese in a bowl until smooth and light.
Stir in the icing sugar with a spoon until it begins to come together, then whisk again briefly until light and smooth. Pipe or spoon blobs of the frosting on each cold cupcake. 
Here is 64 seconds of Funny cats for you:
cats