As usual I've been roaming the East End taking snaps of roads some of your ancestors may have lived or worked in. This month's photos on our Facebook page include: Cottons Gardens E2, Parkholme Road E8, Lawford Road N1 and Nazrul Street E2
This Month
Volume 97 St Dunstan, Stepney 1704-1712 Baptism Registers 10034 entries
Volume 7 St John, Wapping 1665-1707 Marriage Registers 1117 entries
Now In Transcription
Baptisms: 
St Mary Whitechapel 1652 onward
St Luke Limehouse 1846-1875


Interesting/Useful Sites

Watermen and Lightermen Section
If you think you may have a waterman/lighterman relative then these products should help you!
                                         Apprenticeship Bindings 1688-1692


1827 list of free watermen  A mini census of watermen diligently transcribed by yours truly!

Company of Watermen & Lightermen; Pensioners Admitted for Relief 1794-1837

The Company of Watermen & Lightermen : Reassignment Index 1688-1908

Company of Watermen Compilation CD 1

1628 Admiralty Musterof Watermen

1648 Petition of Watermen for the King

To browse our entire collection of Watermen CDs please click here: Watermen
Watermen Books


 Under Oars: Reminiscences of a Thames Lighterman, 1894-1909, by Harry Harris.

An incredibly rare book, one of the only ones written by a Thames Lighterman, about the arduous job of working on the river. Now with £20 off!




Tales of a Thames Lighterman, by Ernest G Murray.



This book is incredibly rare and this is probably one of the only copies on the market!



Thomas Doggett Pictur'd by Walter Leon. 

This is a rare first edition 
CATHOLIC RECORDS
Catholic records

Click on the above to discover all of the titles in our catholic records collection!




EAST OF LONDON FAMILY HISTORY SOCIETY RECORDS
East of London Family History Society


Tower Hamlets Marriages & Banns (Vol 1)-Disc3  Holy Trinity Minories 1676 - 1754
Christ Church Spitalfields Banns 1833 - 1861 

Merchant Taylors   Merchant Taylors' Company Membership Index 1530 - 1928 All 36000 entries on one CD!

BAPTISMS, MARRIAGES AND BURIALS IN NUMEROUS THAMES AND MEDWAY PARISHES
To search the entire collection of the single or the compendiums please click below:
Trueflare Thames and River Medway single CDs

Trueflare Thames and River Medway compendium CDs

Map Department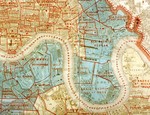 Ecclestiastical  Map - County of London 1903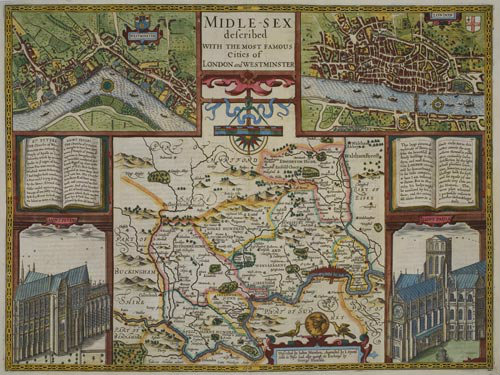 Middlesex 1611 by John Norden and John Speed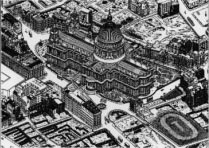 Devastated London Map












Rocque's 1745 Survey of London






 Book Shop 

Maritime Greenwich By David Ramzan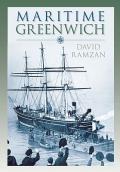 David Ramzan was born in Greenwich. He is a sought after artist and has previously written Greenwich:The centre of the world.

For over a thousand years Greenwich was the site of a thriving ship and boat building industry. A variety of ships were built up and down the Thames, but it was in Greenwich where London's shipbuilding evolved when the Royal Docks of Deptford and Woolwich were established by King Henery VIII, whose palace stood between the two at Greenwich.

This beautifully illustrated book presents the illustrious maritime history of Greenwich. The images contains in this publication are from David Ramzan's own personal collection and the Local History Library at the Greenwich Heritage Centre

To buy this excellent book, click here: Greenwich
East End Murders:From Jack the Ripper to Ronnie Kray By Neil Storey. 
True Crime History

Newham Dockland (Images of England S.) by Howard Bloch

East End: Four Centuries of London Life by Alan Palmer

East Enders' Postcards (Archive Photographs: Images of London) by Brian Girling.

Hackney Memories

Spitalfields People Talk About The Evacuation
Around Poplar and Limehouse
, by Gavin Stirling.
Bethnal Green (Archive Photographs: Images of London) 
by Gary Haines.
Here are  three  excellent second hand (good condition) books:
A History of Warfare by John Keegan 
(paperback) £4 plus £2.70 p&p (uk)
Military Blunders (The how and why of military failure)
 by Saul David (paperback) £4 plus £2.70 p&p (uk)
Maritime Power and the Struggle for Freedom 1788-1851 
by Peter Padfield (paperback) £4 plus p&p (uk)
(If you are from outside the UK ask Yvonne about postage charges)
If you would like either of these on a first come first served basis then please email Yvonne (
jameslegon@gmail.com
)
Thames Books:
Liquid History:To Commemorate Fifty Years of the Port of London Authority 1909-1959, by Arthur Bryant. 

London from the Thames by Angelo Hornak

The Port of London by John Herbert.

Thames Shipping by Laurence Dunn

Thames: Sacred River (Hardcover)
by Peter Ackroyd.

Research Services: If you've come to a dead end, email Esme research@parishregister.com.
Ramblings from the Estate
Guess what I'm having next week!!!! Well, it's not a haircut; I've had one of those this year already; it's not my birthday....actually you'll never guess, so I'll cut to the chase, I'm having a nose job (or Septorhinoplasty to be precise)...a birthday present from Her Indoors because it's so big she's embarrassed to be seen outdoors with me! Only joking, it's big, but not that big, but for donkey's years I've been having trouble breathing through it, and as you may have guessed, I make nocturnal noises as I sleep which have been known to drive Her Indoors into the neighbouring bedroom! So, now I've got a gap between races, now seemed the best time to get it sorted. Basically the nose doctor, I think, will take something from behind my ears (although I checked in the mirror and couldn't see anything there) and sew it into my nose, which will then stay open and allow me to breathe. Hopefully he'll put me to sleep whilst he goes about his business!Her Indoors is eager to take a photo after, so if you want a laugh on me, check out our 
Facebook
 page on Thursday!
After my marathon exploits last month I followed that up with a 6.2 mile sprint from The Mall, into the city and back again this week. On this occasion my main adversary was Mo Farah. If you remember I beat him in the London Marathon as he dropped out at the half way mark with exhaustion and obviously the race organisers didn't want Mo to be defeated by an old codger like me twice, so they gave him a 5 minute head start, and  put a couple of thousand competitors between me and him; not very sporting eh! However, undaunted, I kept my cool, and right from the off I was overtaking all and sundry, and at the 4k mark was lifted by Her Indoors giving me a high five, and again at the 7k mark on the way back. I was sure I must be gaining on Mo and making up that 5 minute's head start, and as I turned into the final straight I spotted him just ahead of me! I put in one final sprint and managed to pip him at the line! I turned round to shake his hand, only to find it was a guy who looked like Mo, who, miraculously, had managed to cross the line 15 minutes beforehand! One can only dream! Oh yes, I did get yet another PB though!
What else have I been up to this month....oh yes I traveled all the way up to Sheffield to go on an 8 hour trek through the Peak district, to take in the beautiful scenery the area has to offer. If you saw the pictures I posted on Facebook, you'll see I saw practically nothing! As soon as we started climbing we found ourselves up in the clouds with almost nil visibility, then the temperature dropped and just to rub it in the wind picked up so that in the end six of us were heavily wrapped up with scarves and gloves on, struggling up hills into a howling gale! Still, we saw some lovely sheep and ewes and I managed to down 8 of the best flapjacks in the world!
This week I'm eating a Peanut butter, banana and walnut loaf, lovely jubbly, and if you fancy making one too then check it out here: 
Loaf
Nobody is perfect, I am nobody, therefore I am perfect!
Mind you; if practice makes perfect and nobody's perfect, why practice?????
Jno and the gang!