Last Month
Volume 90 St Matthew, Bethnal Green Baptism Registers 1790-1799
12605 entries
To buy this ever so popular CD please click here:
St Matthew
Now In Transcription
Baptisms:
St Matthew 1746-1790
St Luke Limehouse 1846-1875

Marriages:

St Thomas 1840-1850

St Andrew 1843-1859
Parish Register Shop
CDs

We now have 90 single CDs available for you to buy and search at your leisure, click here to review them all: singles

Even better value are our compendium CDs which contain 10s of thousands of entries which represent incredible value, to view the collection please click here: compendiums

The St Dunstan CD is our jewel in the crown. It covers the years 1568-1730 (approximately 130,000 entries) and comprises 14 single CDs and so represents a massive saving! To buy this CD please click here: St Dunstan

Apprenticeship Bindings 1688-1692

These are the earliest known surviving indexes from the original register at Waterman's Hall


1827 list of free watermen Over 5000 names of watermen!

Apprenticeship Bindings Index 1692-1908

Company of Watermen & Lightermen; Pensioners Admitted for Relief 1794-1837

The Company of Watermen & Lightermen : Reassignment Index 1688-1908

This CD lists some 12,000 apprentices that were reassigned from their original master to another. In some cases to more than one other master

Company of Watermen Compilation CD 1

This invaluable and popular CD comprises the following titles:

1.Company of Watermen & Lightermen Apprenticeship Bindings Indexes 1692-1949
2.Register of licences granted by Corporation of Trinity House to ex-mariners to ply their trade as watermen working on the River Thames 1829-1864
3. Thames Watermen & Lightermen (also wives and widows) pensioners admitted for relief 1794-1837
4. Watermen & Lightermen reassigned to another master during their apprenticeship period 1688-1908

Price if bought seperately: £57.80
Saving: £17.85


Register of Contract Licences 1865-1926

This index relates to over aged boys receiving a limited licence

Royal Asylum for Poor,Aged,Decayed and Maimed Freemen of the Company of Watermen and Lightermen of the River Thames and their Wives or Widows.Penge,Surrey 1899

Watermen in the Navy c1803-1809 and Watermen Killed in Action, or Invalided from the Service c1803-1809

Watermen Books


Under Oars: Reminiscences of a Thames Lighterman, 1894-1909, by Harry Harris.

An incredibly rare book, one of the only ones written by a Thames lighterman, about the arduous job of working on the river.




Tales of a Thames Lighterman, by Ernest G Murray.

When the last London Lighterman's as dead as a dodo, stuffed under glass in the new Dockland Museum, with his Waterman's badge, cloth cap and choker, tourists may wonder what he was, what he did, and where he went. This is his story - a tale of the Thames in days past: of its people, parties, wharves and docks, coffee shops and pubs, of dear Rosie, and other, different ways.

This book is incredibly rare and this is probably one of the only copies on the market



My Ancestors were Thames Watermen: A Guide to Tracing your Thames Waterman and Lighterman Ancestors, by James Legon. Foreword by Rob Cottrell.





Thomas Doggett Pictur'd by Walter Leon.

This is a rare first edition

Other CDs Available

CATHOLIC RECORDS
Catholic records


Misc Catholic London District Transcriptions, Baptisms, Marriages,Confirmations Vol 2


Misc Catholic London District Baptism, Marriages and Burials Vol1

SS. Mary and Joseph, Poplar Roman Catholic Chapel

The Registers of the Sardinian Embassy Chapel, London 1772-1841
EAST OF LONDON FAMILY HISTORY SOCIETY RECORDS
East of London Family History Society



Crow Lane Burial index 1871-1953 listing 20,000 entries.



Census 1891 Hackney Part 1.RG12/0179 - 0194.
Covering: Stoke Newington, Stamfod Hill, West Hackney and Hackney

Tower Hamlets Marriages & Banns (Vol 1)-Disc3 Holy Trinity Minories 1676 - 1754
Christ Church Spitalfields Banns 1833 - 1861

Merchant Taylors Merchant Taylors' Company Membership Index 1530 - 1928
BAPTISMS< MARRIAGES AND BURIALS IN NUMEROUS THAMES AND MEDWAY PARISHES
Trueflare Thames and River Medway single CDs

Trueflare Thames and River Medway compendium CDs

Map Department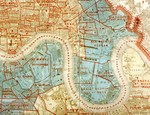 Ecclestiastical Map - County of London 1903
A Map of the Ecclesiastical Divisions within the County of London 1903. The map shows all Church of England parish boundaries in the London County Council area on a scale of 2 miles to the inch. Facsimile, printed in colour and folded in a case with brief introduction by Simon Morris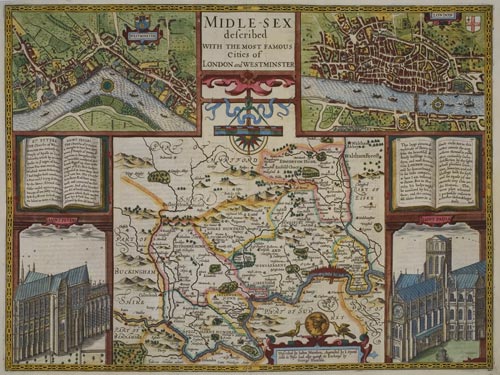 Middlesex 1611 by John Norden and John Speed
This beautiful and highly illustrated map of Middlesex has 2 town plans. One of Westminster and the other of London being separate towns at that time. In the lower 2 corners of this map are drawings of Saint Peters or Westminster Abbey and St Paul's Cathedral with a set of notes on each. St Paul's is shown with the loss of its spire in 1561 before it was restored in the 1630s by Inigo Jones.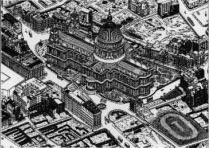 Devastated London Map

Devastated London; the Bombed City as seen from a Barrage Balloon by Cecil Brown, 1945. With notes by Ralph Hyde. Single sheet, folded as a map.(1992)








London and its Environs 1813

London and its Environs 1813.Reproduction map from an engraving by Henry Cooper, published by Sherwood, Neely and Jones.
This massive map, measuring 800mm x 480mm, shows London in 1813, from Hyde Park in the West to West Ham in the east, Finsbury Fields in the north to Kennington in the south.






Rocque's 1745 Survey of London

This poster map shows London in 1745 in extraordinary detail. Jean Rocque was one of the first cartographers to accurately represent the City , both in scale and in detail.
London in 1745 is shown as stretching from Buckingham House in the west to the Tower in the east.At this time Stepney can be seen as a far off hamlet in the countryside to the east of London! Northwards, Hoxton is out of town and southwards only the riverside is inhabited.

Brilliant Bargain Basement Book Shop

London's Thames, by Gavin Weightman.

Without the Thames there would be no London. From earliest times, the city's needs – whether for stone, gold, coal, for hay to feed livestock or food, wine and spices for human beings – were supplied from the river, as the fierce tides brought ships upstream or carried them down again.....

Bermondsey & Rotherhithe Remembered
by Stephen Humphrey.

This is a must buy book for anyone with a connection with the area.
Part of the images of London series, it is as you would expect full of pictures. Much of this area has changed completely over the years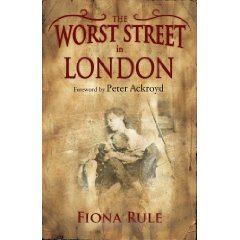 The Worst street in London by Fiona rule. Foreword by Peter Ackroyd
Is Dorset Street, near Spitalfield, really the worst street in London?? This book is a real bargain at only £5.99!!!!!!!!
East End Murders:From Jack the Ripper to Ronnie Kray
By Neil Storey.
True Crime History
Neil Storey has drawn on a vast array of original sources-among them witness statements, coroners' reports and court records-to produce a revealing insight into East End's darkest moments.
As well as the murders of Jack the Ripper, he took nine other cases in detail: Ratcliffe Highway 1811, Henry Wainwright dismembered his mistress and rolled up her body in a carpet in 1874......
to the recent murders on Bow Road cinema in 1934 and finally the shooting of George Cornell at the Blind Beggar Pub in 1966
Maritime Greenwich
By David Ramzan
For over a thousand years Greenwich was the site of a thriving ship and boatbuilding industry. A variety of ships were built up and down the Thames, but it was in Greenwich where London's shipbuilding evolved when the Royal Docks of Deptford and Woolwich were established by King Henery VIII, whose palace stood between the two at Greenwich.
This beautifully illustrated book presents the illustrious maritime history of Greenwich. The images contains in this publication are from David Ramzan's own personal collection and the Local History Library at the Greenwich Heritage Centre.
East Enders' Postcards
(Archive Photographs: Images of London)
by Brian Girling.

Bethnal Green (Archive Photographs: Images of London)by Gary Haines.

This fascinating collection of over 200 archive photographs looks at the changes that have taken place in Bethnal Green from the late nineteenth century to the present day.



Research Services:

If you've come to a dead end, give Esme an email at research@parishregister.com.


Interesting Sites
Genealogy Buff

Exploring East London

Billion Graves

The Wartime Memories Project

Commonwealth War Graves Commission

The Long, Long Trail

Historic Hospitals Admission Records Project

Ramblings from the Estate
First of all just a footnote to last week's ramblings in which I recounted my charmimg conversation with the PPI claims people; I haven't had any more calls, but now my spam box is being filled with emails from these odious people!
Anyway, down to business. Given the choice, what would you rather do, housework or the 'big shop'? Well, believe it or not I'm more than happy to do the housework; swish the vacuum around, wave a cloth around in the bathroom, say hello to the kitchen, introduce some clothes to the washing machine and Bob's still yer uncle, all done in an hour or so. Being as she almost lives in shops, admitedly clothes shops mind, Her Indoors always 'chooses' the big shop, generally in Sainsburys in glamourous Dalston (now with a shiny new station). Well, last week she changed her mind, what got over her I've no idea, after all this time I thought she had an allergy to housework! So, off I went, list in hand, to catch a bus up Kingsland Road. Just my luck, as I walked to the bus stop, three of the blighters passed me and I had to wait a whole 7 or 8 minutes for another! I managed to recover my poise and made it to Sainsburys without further drama (although I had to move upstairs on the bus because some bloke was sharing his telephone conversation about his night out with all and sundry). Once I had armed myself with a trolley I whisked out my list and proceded to pluck the items from the shelves...until I got to the spice rack for some ground ginger....my word there are thousands of spices, no millions, and I didn't have my glasses. Eventually I found it, but was now behind schedule. The next item just said eggs! Blimey, how many did she want? Medium or Large? Barn eggs, free range or cheepo ones? This necessitated a phone call, now even further behind schedule. The next few items were easy, but I was now getting irritated by people who kept getting in my way, a screamimg child who seemed to be following me around and the fact that I couldn't read the sell by dates as I hadn't got my glasses! Next item, coconut cubes....what are they, what are they for, and where will I find them???? Up and down, up and down the aisles I went, too stubourn to ask for help, until I eventaully gave up...I'll tell her they sold out,( it can't be important) One more item then I'm outa here....guava fruit.....you're joking!!!!! The last hurdle was the check out. I unloaded the items onto the conveyor belt, but half way through the cashier pointed to the sign above my head...baskets only! No way was I going anywhere else, so I grabbed a basket, took everything off the belt, put it into the basket and unloaded it all again. Then tranferred the rest of my booty from the trolley into the basket and onto the belt, job done!
I'd now like you all to congratulate Her Indoors on completing her first ever 5K run; the Canary Wharf jog in aid of the British Heart Foundation. I ran along with her offering my highly professional advice, like 'stop walking and run!' and 'don't give up, you've only got 4K left!' and this invaluable encouragement spurred her on to complete the run in 46 minutes....I'm extremely proud of her!!!!

Right, recipe time; how do you fancy Banana Bread?

115g butter, melted
120ml maple syrup
1 egg
2 ripe bananas
3ml maple extract
45ml milk
250g all purpose flour
5g baking soda
2g baking powder
30g chopped walnuts
40g white sugar
Preheat oven to 350 degrees F, grease a 5x9 inch loaf pan. In a large bowl, mix the melted butter and maple syrup. Beat in the egg and bananas leaving a few small chunks. Stir in the maple extract and milk. In a separate bowl, mix the flour, baking soda, and baking powder, and stir into the banana mixture just until moistened. Transfer to the prepared loaf pan. Mix the nuts and sugar and sprinkle evenly over the batter. Bake for 50 minutes.