Last Month
St Dunstan, Stepney Marriages 1632-1644
 5047 entries
Now In Transcription
Baptisms: 
St Mary Whitechapel 1643 onward
St Luke Limehouse 1846-1875

St Bartholomew Bethnal Green 1844-1872
Interesting/Useful Sites
Watermen and Lightermen Section
If you think you may have a waterman/lighterman relative then these products should help you!
                                         Apprenticeship Bindings 1688-1692


1827 list of free watermen  A mini census of watermen diligently transcribed by yours truly!

Company of Watermen & Lightermen; Pensioners Admitted for Relief 1794-1837

The Company of Watermen & Lightermen : Reassignment Index 1688-1908

Company of Watermen Compilation CD 1

1628 Admiralty Musterof Watermen

1648 Petition of Watermen for the King

To browse our entire collection of Watermen CDs please click here: Watermen
Watermen Books


 Under Oars: Reminiscences of a Thames Lighterman, 1894-1909, by Harry Harris.

An incredibly rare book, one of the only ones written by a Thames Lighterman, about the arduous job of working on the river. Now with £20 off!




Tales of a Thames Lighterman, by Ernest G Murray.



This book is incredibly rare and this is probably one of the only copies on the market!



Thomas Doggett Pictur'd by Walter Leon. 

This is a rare first edition 
CATHOLIC RECORDS
Catholic records

Click on the above to discover all of the titles in our catholic records collection!




EAST OF LONDON FAMILY HISTORY SOCIETY RECORDS
East of London Family History Society


Tower Hamlets Marriages & Banns (Vol 1)-Disc3  Holy Trinity Minories 1676 - 1754
Christ Church Spitalfields Banns 1833 - 1861 

Merchant Taylors   Merchant Taylors' Company Membership Index 1530 - 1928 All 36000 entries on one CD!

BAPTISMS, MARRIAGES AND BURIALS IN NUMEROUS THAMES AND MEDWAY PARISHES
To search the entire collection of the single or the compendiums please click below:
Trueflare Thames and River Medway single CDs

Trueflare Thames and River Medway compendium CDs

Map Department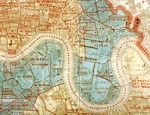 Ecclestiastical  Map - County of London 1903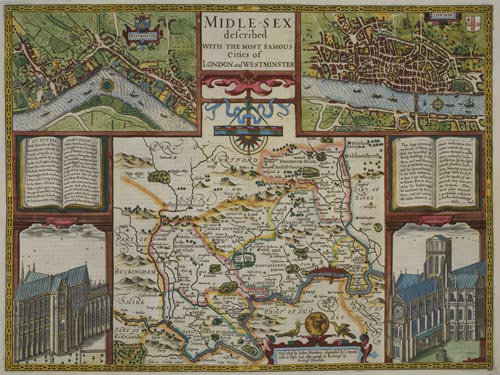 Middlesex 1611 by John Norden and John Speed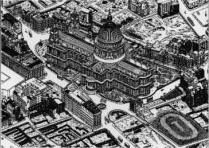 Devastated London Map












Rocque's 1745 Survey of London






 Book Shop 
East End Murders:From Jack the Ripper to Ronnie Kray By Neil Storey. 
True Crime History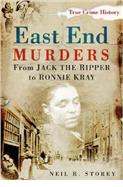 Around Plaistow (Archive Photographs S.) by George Taylor

Newham Dockland (Images of England S.) by Howard Bloch

East End: Four Centuries of London Life by Alan Palmer

East Enders' Postcards (Archive Photographs: Images of London) by Brian Girling.

Hackney Memories

Spitalfields People Talk About The Evacuation
Around Poplar and Limehouse
, by Gavin Stirling.
Bethnal Green (Archive Photographs: Images of London) 
by Gary Haines.
Here are  three  excellent second hand (good condition) books:
A History of Warfare by John Keegan 
(paperback) £4 plus £2.70 p&p (uk)
Military Blunders (The how and why of military failure)
 by Saul David (paperback) £4 plus £2.70 p&p (uk)
Maritime Power and the Struggle for Freedom 1788-1851 
by Peter Padfield (paperback) £4 plus p&p (uk)
(If you are from outside the UK ask Yvonne about postage charges)
If you would like either of these on a first come first served basis then please email Yvonne (
jameslegon@gmail.com
)
Thames Books:
Liquid History:To Commemorate Fifty Years of the Port of London Authority 1909-1959, by Arthur Bryant. 

London from the Thames by Angelo Hornak

The Port of London by John Herbert.

Thames Shipping by Laurence Dunn

Thames: Sacred River (Hardcover)
by Peter Ackroyd.

Research Services: If you've come to a dead end, email Esme research@parishregister.com.
Ramblings from the Estate
Well, I've done it; I've wanted to do it for ages, and now I've done it! Sunday 21st April was one of the best days of my life! I had a burning desire to complete the London Marathon in under 3 and a half hours, and by Jove I did it....by 7 seconds. I must admit I was never entirely confident I could do it, and I had a sleepless night contemplating all the things that could go wrong the night before the big day! As you probably know me by now, you'll know that I set off early, just to be sure, only to find I wasn't the only one! The trains were already packed with runners 2 and a half hours before it was due to start. When I disembarked at Greenwich the place was awash with runners of all ages, sizes and dressed in a variety of costumes. I tried to relax before the start, but still the butterflies wouldn't subside. Shortly before the start we had the 30 seconds silence for the Boston victims (which was extremely moving) and then the gun went off! Once I started I was, at last,  relaxed! Mind you there were so many other runners around me that it was almost over-whelming, and I soon became a bit frustrated having to negotiate so many runners who were slower than me! However after two miles I at last settled into my race-pace and started to enjoy things! The crowd were unbelievable; people were screaming out my name and cheering me on and I was high-fiving so many children that my hand was getting sore! Other than that everything was good up until mile 15 I think it was (apart from the odd elbow, clipped heel, and shove in the back!). I had arranged for Her Indoors to be cheering me on there, then again at mile 21. But, even at that stage there were still hundreds of runners surrounding me, and the crowd were five deep at that point, and so she didn't see me and I didn't see her! Then at mile 16 I had a touch of cramp in my toes, then it threatened both my calf muscles! I tried to relax as best I could and this seemed to help, and I was still maintaining my target pace, even though it seemed to be getting hotter and hotter! At mile 21 I scanned the crowd and to my relief I spotted Her Indoors, and she spotted me! This gave me a temporary boost, but by mile 22 things were getting tough! Then with three miles left I was suffering good and proper! I was so tired I couldn't be bothered to open my energy gels or even to grab a water at the water stations! I just kept looking ahead for the next mile marker which never seemed to come! Mile 25 was my slowest, and I was in danger of missing my target! However, at this point the crowds were inspirational, and with less than a mile to go, I put in one last super-human effort and came in 7 seconds under my target! The drama wasn't over, oh no, nothing is that straight-forward with me! As soon as I crossed the line my legs turned to jelly, and two guys managed to catch me before I hit the deck! I was wheeled away to the first aid tent where I spent the next hour and a half writhing in agony with cramp attacking every part of my legs! One kind St John's ambulance man phoned Her Indoors to let her know I'd be a little late meeting her, otherwise she'd have been fearing the worst! So, in the end I exceeded both my targets; I came in under my target time and over my fund-raising target! Would I do it again? Even thouigh I was still in pain 4 days after, it's a definite yes, and next year I want 3 hours 15 minutes! (oh yes, for those of you who like statistics, I came 4711th and beat 86% of the field, oh and 95% of women, and I came 296th in my age category...sorry, I'll stop now!)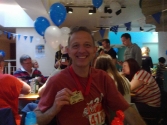 This is me celebrating with my charity after the marathon! In the end I, with lots of kind people's help, raised 94p short of £2000, so a very big thank you to all those who sponsored me!
And to celebrate Her Indoors made me a fantastic bread pudding, which is almost gone now! If you fancy a bit, click on this to find out how to make it: 
Bread
My doctor recently told me that jogging could add years to my life. I think he was right. I feel ten years older already!
Jno and the gang!