Last Month
Volume 90 St Matthew, Bethnal Green Baptism Registers 1790-1799
12605 entries
To buy this ever so popular CD please click here:
St Matthew
Now In Transcription
Baptisms:
St Matthew 1746-1790
St Luke Limehouse 1846-1875

Marriages:

St Dunstan Stepney 1672-1686

St Thomas 1840-1850
Parish Register Shop
CDs

We now have 90 single CDs available for you to buy and search at your leisure, click here to review them all: singles

Even better value are our compendium CDs which contain 10s of thousands of entries which represent incredible value, to view the collection please click here: compendiums

I think this St Dunstan CD is our jewel in the crown. It covers the years 1568-1730 (approximately 130,000 entries) and comprises 14 single CDs and so represents a massive saving! To buy this CD please click here: St Dunstan

Watermen and Lightermen

Apprenticeship Bindings 1688-1692

These are the earliest known surviving indexes from the original register at Waterman's Hall


1827 list of free watermen Over 5000 names of watermen!

Apprenticeship Bindings Index 1692-1908

Company of Watermen & Lightermen; Pensioners Admitted for Relief 1794-1837

The Company of Watermen & Lightermen : Reassignment Index 1688-1908

This CD lists some 12,000 apprentices that were reassigned from their original master to another. In some cases to more than one other master

Company of Watermen Compilation CD 1

This CD comprises the following titles:

1.Company of Watermen & Lightermen Apprenticeship Bindings Indexes 1692-1949
2.Register of licences granted by Corporation of Trinity House to ex-mariners to ply their trade as watermen working on the River Thames 1829-1864
3. Thames Watermen & Lightermen (also wives and widows) pensioners admitted for relief 1794-1837
4. Watermen & Lightermen reassigned to another master during their apprenticeship period 1688-1908

Price if bought seperately: £57.80
Saving: £17.85


Register of Contract Licences 1865-1926

This index relates to over aged boys receiving a limited licence

Royal Asylum for Poor,Aged,Decayed and Maimed Freemen of the Company of Watermen and Lightermen of the River Thames and their Wives or Widows.Penge,Surrey 1899

Watermen in the Navy c1803-1809 and Watermen Killed in Action, or Invalided from the Service c1803-1809

Watermen Books

Under Oars: Reminiscences of a Thames Lighterman, 1894-1909, by Harry Harris.

An incredibly rare book, one of the only ones written by a Thames lighterman, about the arduous job of working on the river.




Tales of a Thames Lighterman, by Ernest G Murray.

When the last London Lighterman's as dead as a dodo, stuffed under glass in the new Dockland Museum, with his Waterman's badge, cloth cap and choker, tourists may wonder what he was, what he did, and where he went. This is his story - a tale of the Thames in days past: of its people, parties, wharves and docks, coffee shops and pubs, of dear Rosie, and other, different ways.

This book is incredibly rare and this is probably one of the only copies on the market



My Ancestors were Thames Watermen: A Guide to Tracing your Thames Waterman and Lighterman Ancestors, by James Legon. Foreword by Rob Cottrell.





Thomas Doggett Pictur'd by Walter Leon.

This is a rare first edition

Other CDs Available


Catholic records


Misc Catholic London District Transcriptions, Baptisms, Marriages,Confirmations Vol 2


Misc Catholic London District Baptism, Marriages and Burials Vol1

SS. Mary and Joseph, Poplar Roman Catholic Chapel

The Registers of the Sardinian Embassy Chapel, London 1772-1841


East of London Family History Society



Crow Lane Burial index 1871-1953 listing 20,000 entries.



Census 1891 Hackney Part 1.RG12/0179 - 0194.
Covering: Stoke Newington, Stamfod Hill, West Hackney and Hackney

Tower Hamlets Marriages & Banns (Vol 1)-Disc3 Holy Trinity Minories 1676 - 1754
Christ Church Spitalfields Banns 1833 - 1861

Merchant Taylors Merchant Taylors' Company Membership Index 1530 - 1928

Trueflare Thames and River Medway single CDs

Trueflare Thames and River Medway compendium CDs

Map Department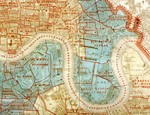 Ecclestiastical Map - County of London 1903
A Map of the Ecclesiastical Divisions within the County of London 1903. The map shows all Church of England parish boundaries in the London County Council area on a scale of 2 miles to the inch. Facsimile, printed in colour and folded in a case with brief introduction by Simon Morris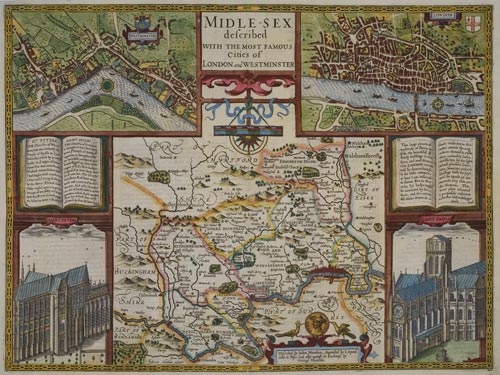 Middlesex 1611 by John Norden and John Speed
This beautiful and highly illustrated map of Middlesex has 2 town plans. One of Westminster and the other of London being separate towns at that time. In the lower 2 corners of this map are drawings of Saint Peters or Westminster Abbey and St Paul's Cathedral with a set of notes on each. St Paul's is shown with the loss of its spire in 1561 before it was restored in the 1630s by Inigo Jones.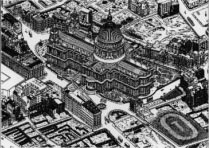 Devastated London Map

Devastated London; the Bombed City as seen from a Barrage Balloon by Cecil Brown, 1945. With notes by Ralph Hyde. Single sheet, folded as a map.(1992)








London and its Environs 1813

London and its Environs 1813.Reproduction map from an engraving by Henry Cooper, published by Sherwood, Neely and Jones.
This massive map, measuring 800mm x 480mm, shows London in 1813, from Hyde Park in the West to West Ham in the east, Finsbury Fields in the north to Kennington in the south.






Rocque's 1745 Survey of London

This poster map shows London in 1745 in extraordinary detail. Jean Rocque was one of the first cartographers to accurately represent the City , both in scale and in detail.
London in 1745 is shown as stretching from Buckingham House in the west to the Tower in the east.At this time Stepney can be seen as a far off hamlet in the countryside to the east of London! Northwards, Hoxton is out of town and southwards only the riverside is inhabited.


Brilliant Bargain Basement Book Shop



Bermondsey Boy:Memories of a Forgotten World
Thirties Bermondsey was a thriving place, and it was in this Bustling London borough that THOMAS HICKS was born, this Bermondsey boy would become known as TOMMY STEELE.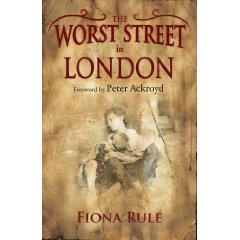 The Worst street in London by Fiona rule. Foreword by Peter Ackroyd
Is Dorset Street, near Spitalfield, really the worst street in London??

Children of Bethnal Green
by Doris M Bailey
Around Plaistow
by George Taylor

East Enders' Postcards (Archive Photographs: Images of London) by Brian Girling.



Bethnal Green (Archive Photographs: Images of London)by Gary Haines.

This fascinating collection of over 200 archive photographs looks at the changes that have taken place in Bethnal Green from the late nineteenth century to the present day.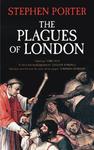 The Plagues of London
In this absorbing history Stephen Porter uses the voices of stricken Londoners themselves to describe what life was like in the plague-riven capital.




Research Services:

If you've come to a dead end, give Esme an email at research@parishregister.com.


Interesting Sites

RootsChat

The Wartime Memories Project

Commonwealth War Graves Commission

The reference Library, Family Tree Forum

The Long, Long Trail

Historic Hospitals Admission Records Project

The archives of the House of Lords and House of Commons

Archives for London
Ramblings from the Estate
This tale may be familiar to some of you who live in the UK. Over the past few months I've been receiving phone calls offering to get me a refund of PPI insurance on loans I've taken out. Normally I just say no thanks and put the phone down. However they keep on calling, which really is jolly irritating! So, when they rang again a week or so ago I thought I'd waste their time for a change. Obviously I can't remember every word, but the conversation went along these lines:
Good afternoon sir, how are you? Are you Mr Legon (pronounced Leeegon)?
Fine thanks, who's calling?
We're calling you to help you get the money back on the loan you took out.
OK, just pop it in the post please
No sir, can you please first confirm you took out a loan and which bank it was with.
But you are calling me, you tell me how much it was.
Yes sir, it was £500, but can you tell me which bank it was?
How did you get my contact details?
Through the ministry of justice.
What right have they to give my name, bank and how much I borrowed to you? Could you give me their phone nuimber please?
Sir, we're trying to give you your money back.
And what's in it for you?
Nothing sir.
I find this hard to believe, you're going out of your way to get me my money back, all out of the goodness of your heart?
Yes sir, now can you please confirm how much you borrowed and from which bank.
Ok, I borrowed a million pounds from Lloyds bank.
Just a minute sir (goes off to discuss it with his friend, so I thought I'd end it there and put the phone down. However they then phoned back)
Hello sir, why did you put the phone down? (this time it was his friend)
I dropped the phone.
Sir, how much did you borrow?
A million, but I've paid it all back now.
Are you a millionaire sir, how much money do you have?
I don't think that's any of your business, now be a good chap and let me know when I'm getting the PPI back.
Sir, you're a policeman aren't you?
I'm not telling you what I do.
You are, aren't you. You know what you can do with the money, you can take it and shove.......(at this point he was actually quite rude, and stopped calling me sir!) And once he had stopped calling me every name under the sun, he put the phone down! Funnily enough these calls have stopped now!

Ok, recipe time, this week it's....Cinnamon Currant Scones:
125g plain flour
125g Wholemeal flour
4 tablespoons caster sugar
4 teaspoons baking powder
1 1/2 teaspoons ground cinnamon
1/2 teaspoon ground nutmeg
1/2 teaspoon salt
75g margarine (chilled)
70g currants
1 egg
150ml milk
2 tablespoons milk
2 tablespoons caster sugar

Pre-heat oven to 220C/gas 7 Grease one baking tray
Combine the plain flour, wholemeal flour, caster sugar, baking powder, ground cinnamon, ground nutmeg, and salt in a bowl and mix well. Rub the margarine into the flour until crumbly and stir in the raisins. Make a well in the centre.
In a small bowl beat the egg until frothy, mix in the milk and pout into the well, stir to make a soft dough.
Turn dough out onto a lightly floured surface, knead gently 8-10 times. Pat dough into two 15cm circles and transfer to the prepared baking tray, brush tops with milk and sprinkle with sugar. Score each top into 6 equal pie shaped wedges.
Bake for 15 minutes or until well risen and brown.


Light travels faster than sound. This is why some people appear bright until you hear them speak
Evening news is where they begin with 'Good evening', and then proceed to tell you why it