This Month
St Dunstan, Stepney Marriages 1632-1644
 5047 entries
Now In Transcription
Baptisms: 
St Mary Whitechapel 1643 onward
St Luke Limehouse 1846-1875

St Bartholomew Bethnal Green 1844-1872
Interesting/Useful Sites
Watermen and Lightermen Section
If you think you may have a waterman/lighterman relative then these products should help you!
                                         Apprenticeship Bindings 1688-1692


1827 list of free watermen  A mini census of watermen diligently transcribed by yours truly!

Company of Watermen & Lightermen; Pensioners Admitted for Relief 1794-1837

The Company of Watermen & Lightermen : Reassignment Index 1688-1908

Company of Watermen Compilation CD 1

1628 Admiralty Musterof Watermen

1648 Petition of Watermen for the King

To browse our entire collection of Watermen CDs please click here: Watermen
Watermen Books


 Under Oars: Reminiscences of a Thames Lighterman, 1894-1909, by Harry Harris.

An incredibly rare book, one of the only ones written by a Thames Lighterman, about the arduous job of working on the river. Now with £20 off!




Tales of a Thames Lighterman, by Ernest G Murray.



This book is incredibly rare and this is probably one of the only copies on the market!



Thomas Doggett Pictur'd by Walter Leon. 

This is a rare first edition 
CATHOLIC RECORDS
Catholic records

Click on the above to discover all of the titles in our catholic records collection!




EAST OF LONDON FAMILY HISTORY SOCIETY RECORDS
East of London Family History Society


Tower Hamlets Marriages & Banns (Vol 1)-Disc3  Holy Trinity Minories 1676 - 1754
Christ Church Spitalfields Banns 1833 - 1861 

Merchant Taylors   Merchant Taylors' Company Membership Index 1530 - 1928 All 36000 entries on one CD!

BAPTISMS, MARRIAGES AND BURIALS IN NUMEROUS THAMES AND MEDWAY PARISHES
To search the entire collection of the single or the compendiums please click below:
Trueflare Thames and River Medway single CDs

Trueflare Thames and River Medway compendium CDs

Map Department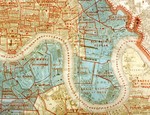 Ecclestiastical  Map - County of London 1903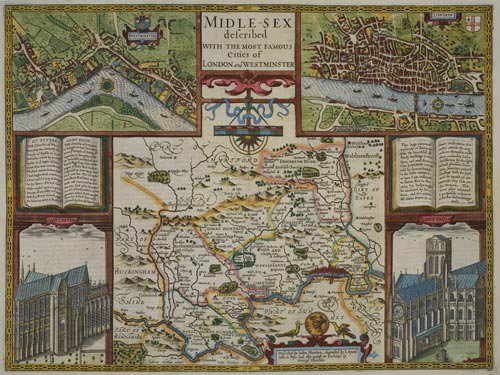 Middlesex 1611 by John Norden and John Speed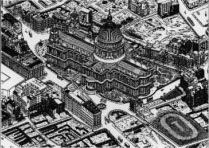 Devastated London Map












Rocque's 1745 Survey of London






 Book Shop 
Around Plaistow (Archive Photographs S.) by George Taylor





This collection of photographs represents a unique record of life in and around old Plaistow

Newham Dockland (Images of England S.) by Howard Bloch





Until less than twenty years ago Newham Dockland was focused around the Royal Group of Docks and included Beckton Gasworks, both of which were among the largest in the world....

East End: Four Centuries of London Life by Alan Palmer

East Enders' Postcards (Archive Photographs: Images of London) by Brian Girling.

Hackney Memories

Spitalfields People Talk About The Evacuation
Around Poplar and Limehouse
, by Gavin Stirling.
Bethnal Green (Archive Photographs: Images of London) 
by Gary Haines.
Here are  three  excellent second hand (good condition) books:
A History of Warfare by John Keegan 
(paperback) £4 plus £2.70 p&p (uk)
Military Blunders (The how and why of military failure)
 by Saul David (paperback) £4 plus £2.70 p&p (uk)
Maritime Power and the Struggle for Freedom 1788-1851 
by Peter Padfield (paperback) £4 plus p&p (uk)
(If you are from outside the UK ask Yvonne about postage charges)
If you would like either of these on a first come first served basis then please email Yvonne (
jameslegon@gmail.com
)
Thames Books:
Liquid History:To Commemorate Fifty Years of the Port of London Authority 1909-1959, by Arthur Bryant. 

London from the Thames by Angelo Hornak

The Port of London by John Herbert.

Thames Shipping by Laurence Dunn

Thames: Sacred River (Hardcover)
by Peter Ackroyd.

Research Services: If you've come to a dead end, email Esme research@parishregister.com.
Ramblings from the Estate
It's been a quiet month, all I've been doing is running, running and more running! By the time you read the next newsletter I'd have completed my first ever London Marathon! Hopefully I'll be telling you what a fantastic experience it was and what a fantastic time I ran it in. If I do reach anything near my dream time of 3 hours 30 minutes, it won't have been through a lack of effort, that's for sure! One of the toughest runs I've done was actually an unscheduled one, which was at the end of a week in which I had already done more than enough running. The week in question, about three weeks ago, was when Her Indoors and I took a trip to see the Legons up north (in Sheffield). I chose that week because Legon minor was leading one of his walking weekends across the Yorkshire countryside. Now, although it involves walking all day, often through mud and up steep hills I thought it would be a rest from my usual 20 mile run! However, Legon minor had other ideas, and asked me if I fancied a 20 mile run with his next door neighbour and his mate, both faster and more experienced runners than me on Sunday.....so much for taking it easy. I could have declined, but unfortunately I can never resist a challenge! So after a gentle 8 hour stroll on Saturday I was up early on Sunday for my jog with two hard as nails northern gentleman. I put on my long johns and a pair of shorts and my running top, and gloves and I thought I'd better take a drink too! When they rolled up I was quite surprised that they were wearing more than me, jackets and hats on top of everything else! They asked if I'd be warm enough, 'oh yes, no problem' I reassured them. So, we were off, and the first 6 miles were easy peasey: a gentle pace and nice and flat, just as it should be! However, we then found a steep incline, and then another, and up, up, up we climbed; 300 metres, 400 metres, and then some! Oh yes, then the wind whipped up, a biting wind at that! Then we turned off the road, and onto what seems like the moors, still covered in snow, with rocks jutting out and the path littered with icy puddles! Oh yes, and as we reached 500 metres, the wind grew even more biting, my drink froze over, and I couldn't feel my fingers inside my gloves. My two companions were indeed hard as nails and just carried on in front of me, chatting away, glancing back occasionally to see if I was still with them! The path went on and on and on, and I was petrified I would twist my ankle and that would be the end of my marathon dreams, whilst quietly cursing Legon minor at regular intervals. At last we reached the highest point, and I must admit the view was stunning, and it was almost...almost, worth it just for that! Then, thankfully it was downhill, and flat, and I was back in my comfort zone. We picked up the pace, faster and faster, but I kept up, then one of my running companions dropped back, and the two of us pushed even harder...for a good couple of miles....I felt really strong, and my training was paying off! The last few miles we eased off and arrived back home all together again. Shortly after I was soaking in one of the most welcome hot baths I've ever had!

I If you feel like sponsoring me, and this is the last chance, and my wonderful Kids' charity Kith and Kids, here's the link, and thank you in advance! http://uk.virginmoneygiving.com/JonathanLegon And of course thank you to all of you have already sponsored me, you've helped me to reach my £1500 target!
Here's the oddest and funniest finish to a marathon, or it may have been an 'Ironman', I've ever seen! 
Finish
And finally....Chocolate crispy cakes for the kids!
5 Mars bars, chopped

150g/5oz butter, chopped, plus extra for greasing

100g/3½oz Rice Krispies, or other puffed rice cereal

75g/3oz plain chocolate

Grease a 20cm/8in square, deep-sided tin with butter.

Suspend a large heatproof bowl over a pan of simmering water (do not allow the base of the bowl to touch the water).

Add the Mars bars and butter to the bowl and stir until melted, smooth and well combined. The mixture will curdle at first, but keep stirring (or use a whisk) and it will eventually become smooth.

Remove the bowl from the heat, add the Rice Krispies and fold until coated in the chocolate mixture.

Spoon the mixture into the prepared tin and press down to form an even layer, pushing the mixture into the corners and sides of the tin. Set aside to cool.

Meanwhile, suspend another heatproof bowl over the pan of simmering water (do not allow the base of the bowl to touch the water). Melt the chocolate in the bowl, then drizzle or spread it over the cooled chocolate crispy cake. Set aside to cool and harden.

Chill the chocolate crispy cake in the fridge until set, preferably overnight. Cut into squares while still in the tin, then remove from the tin, pile onto a plate and serve.
Jno and the gang!