PARISH REGISTER MARCH NEWSLETTER
Welcome to the March newsletter of parishregister First of all, I'd just like to apologise for the abrupt ending to last month's newsletter, which left you recipe-less! Obviously it wasn't my fault (nothing ever is!), it was the fault of gremlins hidden in the depths of my computer, which I have to admit drove me round the proverbial, or metaphorical, and I gave up trying to overcome them. Oddly enough, now I come to write this one all is well, the gremlins seem to have emigrated. Anyway, I digress.....what have we for you this month, apart from a recipe? Well, I'm proud to say we have now launched ourselves into the world of marriage, not me and Her Indoors, but historical ones, the ones that will hopefully be of some use to you in your relentless struggles to track down your ancestors! To start with we have the following records for you to search, with more coming on-line all the time:

St Dunstan Stepney 1568-1632

St George in the East 1729-1753

St John Wapping 1665-1707

St Mary Whitechapel 1558-1754

St Paul Shadwell 1760-1770

These dates are in line with our baptism records, so if you have a baptism record in a parish, there may well be a marriage record in the same parish twenty odd years later!!

To search the marriage records click here: Marriages

To search all our baptism records click here: Good luck!
To search the Merchant Taylor records click here: MT

Don't forget to visit our facebook page for updates on all our new uploads and products, and for more of my rambling!
parishregister

New CD

Last Month

St Mary Whitechapel Marriages 1691-1733 4219 entries

These are transcribed entries, not scanned images. You can generally expect to find (but not always):
Entry No, marriage date, groom first name, groom surname, bride first name, bride surname, source Ref and any notes in the margin. In some entries the following may also be given: groom occupation, groom abode, groom parish, groom condition, bride parish, bride condition, bride occupation, bride abode and marriage type

To buy this CD please click here: St Mary
This Month
Volume 90 St Matthew, Bethnal Green Baptism Registers 1790-1799
12605 entries
To buy this CD please click here:
St Matthew
Now In Transcription
Baptisms:
St Matthew 1746-1790
St Luke Limehouse 1846-1875

Marriages:

St Dunstan Stepney 1632-1644
Parish Register Shop
CDs


Watermen and Lightermen


1827 list of free watermen Over 5000 names of watermen!

Apprenticeship Bindings Index 1692-1908

Company of Watermen & Lightermen; Pensioners Admitted for Relief 1794-1837

The Company of Watermen & Lightermen : Reassignment Index 1688-1908

This CD lists some 12,000 apprentices that were reassigned from their original master to another. In some cases to more than one other master


Register of Contract Licences 1865-1926

This index relates to over aged boys receiving a limited licence

Royal Asylum for Poor,Aged,Decayed and Maimed Freemen of the Company of Watermen and Lightermen of the River Thames and their Wives or Widows.Penge,Surrey 1899

Watermen in the Navy c1803-1809 and Watermen Killed in Action, or Invalided from the Service c1803-1809

Watermen Books



Tales of a Thames Lighterman, by Ernest G Murray.

When the last London Lighterman's as dead as a dodo, stuffed under glass in the new Dockland Museum, with his Waterman's badge, cloth cap and choker, tourists may wonder what he was, what he did, and where he went. This is his story - a tale of the Thames in days past: of its people, parties, wharves and docks, coffee shops and pubs, of dear Rosie, and other, different ways.

This book is incredibly rare and this is probably one of the only copies on the market



My Ancestors were Thames Watermen: A Guide to Tracing your Thames Waterman and Lighterman Ancestors, by James Legon. Foreword by Rob Cottrell.





Other CDs Available


Catholic records


Misc Catholic London District Transcriptions, Baptisms, Marriages,Confirmations Vol 2


Misc Catholic London District Baptism, Marriages and Burials Vol1

SS. Mary and Joseph, Poplar Roman Catholic Chapel

The Registers of the Sardinian Embassy Chapel, London 1772-1841


East of London Family History Society

Merchant Taylors Merchant Taylors' Company Membership Index 1530 - 1928

Trueflare Thames and River Medway single CDs

Trueflare Thames and River Medway compendium CDs

Map Department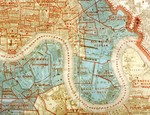 Ecclestiastical Map - County of London 1903
A Map of the Ecclesiastical Divisions within the County of London 1903. The map shows all Church of England parish boundaries in the London County Council area on a scale of 2 miles to the inch. Facsimile, printed in colour and folded in a case with brief introduction by Simon Morris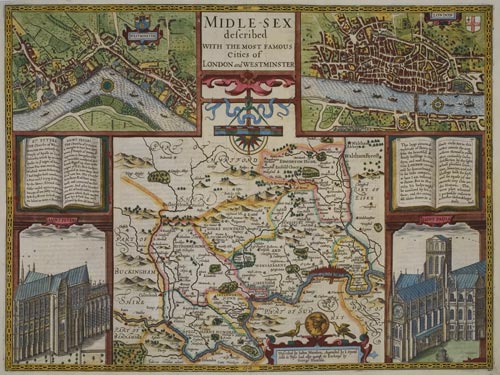 Middlesex 1611 by John Norden and John Speed
This beautiful and highly illustrated map of Middlesex has 2 town plans. One of Westminster and the other of London being separate towns at that time. In the lower 2 corners of this map are drawings of Saint Peters or Westminster Abbey and St Paul's Cathedral with a set of notes on each. St Paul's is shown with the loss of its spire in 1561 before it was restored in the 1630s by Inigo Jones.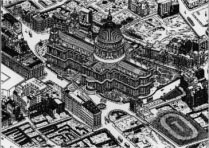 Devastated London Map

Devastated London; the Bombed City as seen from a Barrage Balloon by Cecil Brown, 1945. With notes by Ralph Hyde. Single sheet, folded as a map.(1992)








London and its Environs 1813

London and its Environs 1813.Reproduction map from an engraving by Henry Cooper, published by Sherwood, Neely and Jones.
This massive map, measuring 800mm x 480mm, shows London in 1813, from Hyde Park in the West to West Ham in the east, Finsbury Fields in the north to Kennington in the south.






Rocque's 1745 Survey of London

This poster map shows London in 1745 in extraordinary detail. Jean Rocque was one of the first cartographers to accurately represent the City , both in scale and in detail.
London in 1745 is shown as stretching from Buckingham House in the west to the Tower in the east.At this time Stepney can be seen as a far off hamlet in the countryside to the east of London! Northwards, Hoxton is out of town and southwards only the riverside is inhabited.


Bargain Basement Book Shop (a nice bit of alliteration)


Shadows of the Workhouse by Jennifer Worth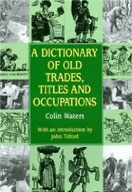 A Dictionary of Old Trades, Titles and Occupations by Colin Waters



Children of Bethnal Green by Doris M Bailey



Around Plaistow by George Taylor

East Enders' Postcards (Archive Photographs: Images of London) by Brian Girling.



Bethnal Green (Archive Photographs: Images of London)by Gary Haines.

This fascinating collection of over 200 archive photographs looks at the changes that have taken place in Bethnal Green from the late nineteenth century to the present day.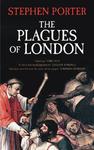 The Plagues of London

In this absorbing history Stephen Porter uses the voices of stricken Londoners themselves to describe what life was like in the plague-riven capital.




Research Services:

If you've come to a dead end, give Esme an email at research@parishregister.com.



Interesting Sites
The streets of poplar from the Royall Family site

Motco.com This website contains a reference database of topographical prints, maps, prospects and panoramas of London, the Thames and the UK. It also provides the opportunity to purchase CDs of the London maps and high quality reproductions which make excellent gifts

Paddle Steamer Waverley




Ramblings from the Estate

I blame it on the gremlins, but last month I forgot to relay news of immense importance; my brother and his wonderful wife have added to the burgeoning population of the world and produced another Legon minor, otherwise known as Patrick. What a great little chap he is! He was presented to us at my dad's house a few weeks back. My first attempt at holding him didn't last too long I'm afraid-no he didn't spew up on me, but he got a bit grisly, so I had to pass him back. Later, I had another stab, this time with more success; no spewing up, no grisling, and no undesirable smells coming from the rear end; just a lovely bundle of innocence resting on my shoulder, doesn't get much better than that!
Now the weather has improved, and even in March it's more like June, Her Indoors has taken to having a cup of coffee on the balcony in the mornings while I remain snuggled up in bed trying unsuccessfully to get another hour's sleep. Well, you would think that would be quite an uneventful occurence, sitting there watching the commuter traffic trundle by, wouldn't you? But, obviously not in this case, otherwise I wouldn't be writing about it! She's started to make friends; a BIG black bird (which I assume is a crow), a grey squirrel (although I think it is probably a different one each time) but I might as well humour her, and foxy, which is.....no, I'll let you work that one out! Meeting the crow for the first time was quite an ordeal for her; there she was sitting there watching people load themselves onto the 149 bus (a new ecological one) when "out of no-where came this massive black bird the size of an eagle and landed on the railings of the balcony!" Personally I'm surprised it didn't see this human in a big, pink, fluffy dressing gown and think better of it! It doesn't come that close every day now, but sits on the branches of a tree a few yards away. How did she and the squirrel meet? Well considering we're on the second floor, it would seem almost impossible to reach the balcony, however these are remarkable creatures. This one, not put off by the fluffy pink dressing gown, scrambled all the way up the television cables that run from the ground floor up to the roof. Strangely enough once it noticed Her Indoors, it didn't scurry off straight away, but stayed for a chat, possibly hoping for a shot of caffeine! And the fox, well that didn't manage to climb up to the balcony, but apparently it sneaks through the gardens beneath the balcony most mornings, so that now makes them the best of friends!
As a teacher, I like to keep abreast of what's going on in the education world (don't ask me why!) and notice that we now have a new head of OFSTED, one Michael Wilshaw, who until recently had been head of a successful secondary school in Hackney. I don't know what happens when people get promoted to such dizzy heights, but they seem to turn from intelligent human beings into gibbering idiots.You know what he's managed to work out, possible not all by himself; shock horror, a fifth of children don't leave primary school at the required average level in maths and literacy! Well, the government has, ever since I can remember, set a target of 80% of children achieving the average level 4 by the end of primary school, and that is what schools have managed to achieve. Now, average means somewhere near the middle (whether it's median or mean) and obviously there will be some children above that and some below. So, (are you keeping up with me here?), if 80% are achieving average or above, that must leave 20% below, and that, I think, equates to 1 in 5!

Right, who fancies a joke, well actually this month, just for a change, a prayer! Dear God, grant me the senility to forget the people I never liked, the good fortune to bump into the ones I do, and the eyesight to tell the difference!

Oh yes, you wanted a recipe didn't you. How about making some lovely jubbly Snickerdoodle biscuits.

This recipe is based upon one Her Indoors found in the Hummingbird Bakery cookbook, a book well worth getting.

Ingredients
60g unsalted butter, softened
160g Vanilla sugar, or caster sugar
1/4 tsp vanilla essence
1 large egg
275g plain flour
3/4 teaspoon cream of tartar
1/2 teaspoon bicarbonate of soda
Pinch of salt
1/4 teaspoon ground cinnamon
Coating
1 1/2 tablespoons of caster sugar
1 tablespoon of ground cinnamon.


1. Cream together the butter, sugar and vanilla until light and fluffy.
2. Add the egg, mix well and scrape down bowl, mix again to ensure all ingredients are combined well.
3. Sift the remaining ingredients into the mix, you are looking for a soft dough, that doesn't stick to your hands. Add a little more flour if needed, it will not harm the cooking process .
4. Place the dough in the fridge to rest and firm up, for around 40 minutes. Meanwhile preheat oven to 170°c or 325°f.
5. Mix the coating ingredients into a small bowl.
6. When the dough is firm, break off walnut size pieces, and make into a ball, roll these balls into the coating, make sure they are completely coated. Place the balls of dough onto a tray lined with baking paper, 2 inches apart, as they will spread during cooking.
7. Place in the preheated oven and bake for about 12 minutes, or until they are a light golden brown. They will crack, this is fine. You can add more of the coating after cooking if you wish. Allow to cool on the tray for a couple of minutes, then remove to a wire rack.

  Have a great Easter

Jno and the gang