Welcome to parishregister, the home of Watermen and Lightermen, Docklands baptisms and the Merchant Taylors and the March edition of the parish Register newsletter! This month sees the release of compendium 7, and another database in the epic St Dunstan series is now available to be searched.

Searchable Databases

St Dunstan Stepney 1668-1679

Another ten thousand odd entries. I had a few chuckles having a good look through this latest transcription that has been part of Jim's life for so long now. Once he's ploughed through the next 51 years then we'll have the whole lot from 1568 through to 1848! Why the chuckles? Well, it's the surnames, like Hurry, Late, Bird, Eggs, Quiet, Forducks and Schoolhouse. It's also interesting looking at the development in the spelling of surnames. I noticed names like Preist where they have ei not ie; Jephcott, I have a friend with the surname Jefcott; Burridg with no e on the end; Poynt and Smyth with the y instead of an i; and Apleby with the single p and not the double p as you would expect. I could go on, but I won't!

To search our baptism records please click here: Good luck!

New CD

Last month:
Volume 79 St Anthony Globe Road, Stepney Baptism Registers 1879-1903 2886 entries

Volume 79

To browse our other single CDs please click here: single CDs


This Month:
COMPENDIUM 7


Now in stock and available for immediate despatch the latest in our very popular compendium series which consists of the following CDs
Vol 71 St Mary, Stratford 1771-1813

Vol 72 St Mary, Stratford 1813-1831

Vol 73 St John, Wapping 1618-1665

Vol 74 St John, Wapping 1707-1734

Vol 75 St Dunstan,Stepney 1568-1608

Vol 76 St Dunstan,Stepney 1608-1628

Vol 77 St Matthew, Bethnal Green 1799-1819

Vol 78 St Dunstan,Stepney 1629-1641

Vol 79 St Anthony, Globe Road, Stepney 1879-1903

Vol 80 St Dunstan,Stepney 1641-1652
To buy this excellent value CD, with a saving of approximately £30, click here: Comp 7
If you think you may have a relative who was a merchant Taylor then don't forget to search our database, just click here: M.T Or you can purchase the CD by clicking here: MTCD
Now In Transcription
St George in the East 1877-1893
Christchurch Spitalfields 1843-1875
St George in the East 1893-1904 Katharine Buildings
St Dunstan 1680-1689

Other selected products
Everything Watermen and Lightermen
You can browse all of the Watermen and Lightermen products which are your essential resources for tracing your watermen or lightermen ancestors by clicking here: W&L
If you suspect one of your ancestors was a watermen then we have 9 volumes of the Apprenticeship Bindings covering the years 1692-1959 or you can buy all the records in one CD, to find out more click here: APPBIND

East of London Family History Society
Tower Hamlets Marriages & Banns (Vol 1)-Disc 3: THM&B
Tower Hamlets Burials & MI's (Vol 1) Disc 5: THB
Crow Lane Burial index 1871-1953 listing 20,000 entries.

Census 1851 West Ham.HO107/1768.
Census 1891 Hackney Part 1.RG12/0179 - 0194.

Census 1891 West Ham Part 1 RG12/1310 - 1325
Census 1891 West Ham Part 2 RG12/1326 - 1342

Catholic Registers
SS. Mary and Joseph, Poplar Roman Catholic Chapel.

Marriages and Baptisms 1818 - 1856: SSMary
Misc Catholic London District Baptism, Marriages and Burials Vol 1
27 indexed transcriptions of Catholic Parish Registers in the county of Middlesex: Catholic 2
The Registers of the Sardinian Embassy Chapel, London, 1772 - 1841(Church of SS Anselm and Cecilia in Holborn), a bargain at £7.95! Catholic 3
Misc Catholic London District Transcriptions, Baptisms, Marriages,Confirmations Vol 2: Catholic 4
SPECIAL OFFER Compendium CDs 1-5

Compendiums' Department
Single baptism CDs
East of London FHS Publications Department
'Thames & River Medway Series - Compilation CDs'
'Thames & River Medway Series - Single Parish CDs' Rob's CDs include records of marriages, baptisms, burials and cemetery records, and include parishes such as Greenwich, Gravesend, Dartford, Northfleet, Tilbury, Lambeth, Charlton, East Ham, Deptford, and there are some burial records for St Dunstan Stepney and many, many more

Research Srevices: If you've come to a dead end in your research then give Esme an email at research@parishregister.com.
Map Department
Ecclesiastical Map-County of London 1903: Parishmap (a bargain at £5)
Map of Middlesex 1611 by by John Norden and John Speed: Middlesex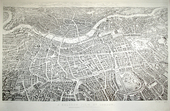 Devastated London - The Bombed City As Seen From A Barrage Balloon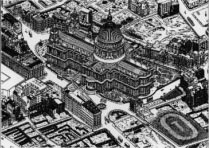 London and Its Environs 1813

Rocque's 1745 Survey of London

To view our comprehensive Alan Godfrey maps collection please Alangodfrey (still only £2.25)