Last month lots of you took advantage of  this offer of our baptism CDs being only £3.95, which is just about half price, so I thought I'd keep them at this unbelievable price for another month! To see the full range of the CDs please click here: baptisms If you've never bought one before, at this price it's worthwhile having a look, particularly at the older ones, they really are fascinating just from an historical point of view; seeing the occupations, the way the spelling of names has evolved and the 'notes' are often very interesting!

Also, our first ten marriage CDs are now only £4.95! To see which ones they are, please click here: Marriages

PLUS, here's our best ever offer on our compendium CDs:

Compendium CDs 1-5
This is a special offer price on the first five CDs comprising volumes 1-60 of the Docklands Ancestors Series of parish register transcriptions. Please see the itemised descriptions on the individual CDs for a complete list of contents. These 60 CDs are ONLY £75 that's just over £1 each! To take advantage of this please click here
What's more compendiums 7 to 9 are also only £29.99 each, to look at these click her: 7-9

To search the marriage records click here: Marriages
Now In Transcription
Baptisms: 
St Mary Whitechapel 1703 to 1758
St Luke Limehouse 1846-1875

St John Bethnal Green 1837-1891
Interesting/Useful Sites
Watermen and Lightermen Section: selected CDs which are sure to help you find your watermen and lightermen ancestors
 
  ONLY £9.95 !!!

This CD lists some 12,000 apprentices that were reassigned from their original master to another. 

1628 Admiralty Muster of Watermen
On the searchable CD-Rom, there are some 2,393 names of Watermen. Information recorded is forename, surname, age in 1628/9, number of voyages made, location and notes (such as trumpeter, gunner, boatswain).
The earliest Company record is dated 1692, so this is a wonderful resource for possibly pushing your history further back in time.

ONLY £5.95
1648 Petition of Watermen for the King.

This document, from the House of Lords, records the names of 2,026 watermen from the last year of the reign of Charles I. 
The Petition is the vital link between the earlier 1628 Admiralty Muster and the beginnings of the Company's records in 1692.
Also included on the CD are an index to the names, commentary & analysis by James and image samples of the original 350 year old scroll together with a 1673 list of Watermen in the Tower of London.

ONLY £5.95
                           
To browse our entire collection of Watermen CDs, including our apprenticeship records, please click here: Watermen
Watermen Books

My Ancestors were Thames Watermen: A Guide to Tracing your Thames Waterman and Lighterman Ancestors, by James Legon. Foreword by Rob Cottrell.


 Under Oars: Reminiscences of a Thames Lighterman, 1894-1909, by Harry Harris.

                        An incredibly rare book, about the arduous job of working on the river. I saw more than one on the internet the other day on sale for £120! NOW ONLY £65




Tales of a Thames Lighterman, by Ernest G Murray.



This book is incredibly rare and this is probably one of the only copies on the market, now with £25 off!



    Thomas Doggett Pictur'd by Walter Leon. 
    This is a rare first edition and an excellent waterman book to add to your collection!
CATHOLIC RECORDS
EAST OF LONDON FAMILY HISTORY SOCIETY RECORDS
East of London Family History Society



Census 1891 Hackney Part 1.RG12/0179 - 0194.
Covering: Stoke Newington, Stamfod Hill, West Hackney and Hackney
 
Tower Hamlets Marriages & Banns (Vol 1)-Disc3  Holy Trinity Minories 1676 - 1754
Christ Church Spitalfields Banns 1833 - 1861 


Merchant Taylors   Merchant Taylors' Company Membership Index 1530 - 1928 


To buy the CD of the complete database (36000 records) click here: 
Merchant Taylors' Company Membership Index 1530 - 1928
To search the index click : MT Index

 
BAPTISMS, MARRIAGES AND BURIALS IN THAMES AND MEDWAY PARISHES


To search the entire collection click below:
Trueflare Thames and River Medway single CDs

Trueflare Thames and River Medway compendium CDs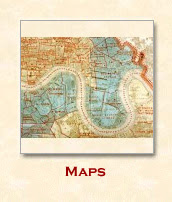 To browse all of our maps including the Alan Godfrey collection (still at the old price of £2.25) click here: MAPS
The London County Council Bomb Damage Maps 1939–45.

Ann Saunders(editor) 


  NOW with another £50 off!!!!

Atlas of over 100 detailed maps printed in colour, with a 22 page introduction by Dr Robin Woolven. The maps extends roughly from Hammersmith to Woolwich and from Highgate to Sydenham.


WE HAVE ONLY GOT  1 IN STOCK, it is extremely rare, and can only continue to go up in value, so a brilliant investment for the future!
 
PARISH REGISTER BOOK OFFERS AT ROCK BOTTOM PRICES
East End Murders:From Jack the Ripper to Ronnie Kray By Neil Storey. THIS BOOK IS NOW HALF PRICE AT LESS THAN £5
True Crime History



Tales of London's Docklands by Henry Bradford ONLY £4.99

"Tales of London's Docklands" is an anthology of true stories



Voices of Stepney By DEE GORDON ONLY £4.99

The book is the unique and fascinating result of many conversations with people who lived and worked in Stepney during 1950 and 1960. 


All of the following books are now LESS THAN £10 Once they're gone they're gone!

Canning Town Voices (Chalford Oral History S.)by Howard Bloch

Newham Dockland (Images of England) by Howard Bloch.
A fascinating collection of 200 images, this book reveals a vanished world,which few people knew.
Remembering Romford (In Old Photographs)by Brian Evans 

Spitalfields People Talk About The Evacuation
"Where's Your Horns?" Spitalfields People Talk About The Evacuation.
A Bethnal Green Memoir:Recollections of life in the 1930-1950
Memories of growing up in the East End between the wars by Derek Houghton
East Enders' Postcards (Archive Photographs: Images of London)by Brian Girling.

This fascinating collection of over 250 archive postcards explores the communities of Stepney, Poplar and Bethnal Green in the East End of London

Hackney Memories by Alan Wilson.

The 1930s were a troubled era, and England at this time was a land of contrasts. In Hackney Memories Alan Wilson gives us a vivid impression of growing up in a working-class family in the East End at this time
Here are  three  excellent second hand books:
A History of Warfare by John Keegan 
(paperback) £4 plus £2.70 p&p (uk)
Military Blunders (The how and why of military failure)
 by Saul David (paperback) £4 plus £2.70 p&p (uk)
Maritime Power and the Struggle for Freedom 1788-1851 
by Peter Padfield (paperback) £4 plus p&p (uk)
(If you are from outside the UK ask Yvonne about postage charges)
If you would like any of these then please email Yvonne (
jameslegon@gmail.com
)
Thames Books, all have recently been discounted!
Liquid History:To Commemorate Fifty Years of the Port of London Authority 1909-1959, by Arthur Bryant. 

London from the Thames 

The Port of London 

Thames Shipping 

Thames: Sacred River (Hardcover)

Research Services: email Esme research@parishregister.com
Ramblings from the Estate
I must admit, I'm not too disappointed to have seen the end of January 2015, although that's not to say there haven't been some lighter moments! We had my dad's funeral a couple of weeks ago, and as far as they go it was a 'good' one, the only hitch being me trying, but failing to get my words out for an awkward minute or so at the start of my eulogy. Just for a change we went up to Sheffield on the train this time; usually we save a bob or two and go up on the coach from Victoria which takes almost double the time. A few weeks earlier Her Indoors had returned from Sheffield by herself on the train, although that time wasn't without its drama! I forget what time it was due to leave but I suggested we get to the station with plenty of time to spare, 'what ever for?' was her response, 'I always like to leave plenty of margin for things to go wrong,' I replied, but she couldn't possibly think what could go wrong! Anyway, I had my way and dropped her off with 25 minutes to spare. About ten minutes later just as I was driving up the hill towards Will's house my mobile went off! I couldn't answer it straight away but instinct told me it was Her Indoors and that something was wrong! I pulled over and called her back. She said the ticket machine wouldn't accept the ticket number and that she needed a printed version of the ticket from the email, not just the booking reference. There's no way I could get that to her in time! I told her to hold tight while I drove home to Will's to think of a plan B. No sooner had I walked in the house than she called again, now with ten minutes before departure time. She put me onto a guy, who I assumed worked in the station, who told me the number was one digit too short, which I knew was rhubarb, and asked to speak to Her Indoors again. I asked why the guy couldn't use his computer and print off a ticket for her and she said, 'Oh he doesn't work here, he's a passer-by!' By now Will had phoned the train company who confirmed that she needed a printed ticket or an image of it on a Smartie Pants phone which she hasn't got! There was now two minutes left so Will just instructed her to get on the train anyway and if there's a fine to pay then so be it (easy for him to say I thought, with big numbers whizzing round my head!) She made it on the train in time, and for the next couple of hours I phoned her asking whether the inspector had been round and fined her yet, and each time to answer was a negative!! She made it all the way to St Pancras and then had to get through the final barrier........she fluttered her eyelashes and apologetically waved a piece of paper with the booking number at him, and he just waved her through! Relief all round! So this time I read the instructions properly and printed the tickets off, and this time we were greeted with 'tickets please' after about half an hour of the journey!
This week I'm eating a lovely 
Cherry and Coconut Cake
! Just click on it to find the recipe-yum, yum!
As you probably know I'm running the London marathon for the second time this year and although I got an automatic place through the ballot I'm raising money for the British Heart Foundation in memery of my brother James who died as a result of having a heart attack, and also in memory of my father who died recently. I hope to run it faster this time and not have to crawl over the finish line like 
this lady
 did recently! If you are interested in contributing to this worthy cause then my 
fundraising page is here
Two gas company service men, a senior training supervisor and a young trainee, were out checking meters in a suburban neighborhood. They parked their truck at the end of the alley and worked their way to the other end. At the last house, an old woman looking out her kitchen window watched the two men check her gas meter.
Finishing the meter check, the senior supervisor challenged his younger coworker to a foot race down the alleyway back to the truck to prove that an older guy could outrun a younger guy. As they came running up to the truck, they discovered the old lady from the last house was huffing and puffing behind them in her housecoat and slippers. They stopped and asked her what was wrong. Gasping for breath and holding her wig in place, she replied, "When I see two gas men running as hard as you two were, I figured I'd better run too!"
Jno and the gang!