Last Month
St.Mary, Rotherhithe 1870-1885 baptisms and marriages
St.Pauls, Rotherhithe (chapel of ease to St.Mary,Rotherhithe) 
1850-1900 baptisms
St.John's Wellington Street, Woolwich 1869-1900 baptisms and marriages
Now In Transcription
Baptisms: 
St Mary Whitechapel 1628 onward
St Luke Limehouse 1846-1875

St Bartholomew Bethnal Green 1844-1872
Watermen and Lightermen Section
If you think you may have a waterman/lighterman relative then these products should help you!
                                         Apprenticeship Bindings 1688-1692


1827 list of free watermen  A mini census of watermen diligently transcribed by yours truly!

Company of Watermen & Lightermen; Pensioners Admitted for Relief 1794-1837

The Company of Watermen & Lightermen : Reassignment Index 1688-1908

Company of Watermen Compilation CD 1

1628 Admiralty Musterof Watermen

1648 Petition of Watermen for the King

To browse our entire collection of Watermen CDs please click here: Watermen
Watermen Books


 Under Oars: Reminiscences of a Thames Lighterman, 1894-1909, by Harry Harris.

An incredibly rare book, one of the only ones written by a Thames Lighterman, about the arduous job of working on the river. Now with £20 off!




Tales of a Thames Lighterman, by Ernest G Murray.



This book is incredibly rare and this is probably one of the only copies on the market!



Thomas Doggett Pictur'd by Walter Leon. 

This is a rare first edition 

Interesting/Useful Sites

BBC History Take a fascinating journey into your family's past. Discover the enormous array of resources at your fingertips and get started with your research today

Cyndi's List

Irish Lives Remembered

The Foundling Museum
CATHOLIC RECORDS
Catholic records

Click on the above to discover all of the titles in our catholic records collection!






EAST OF LONDON FAMILY HISTORY SOCIETY RECORDS
East of London Family History Society


Tower Hamlets Marriages & Banns (Vol 1)-Disc3  Holy Trinity Minories 1676 - 1754
Christ Church Spitalfields Banns 1833 - 1861 



Merchant Taylors   Merchant Taylors' Company Membership Index 1530 - 1928 All 36000 entries on one CD!


BAPTISMS, MARRIAGES AND BURIALS IN NUMEROUS THAMES AND MEDWAY PARISHES
To search the entire collection of the single or the compendiums please click below:
Trueflare Thames and River Medway single CDs

Trueflare Thames and River Medway compendium CDs

Map Department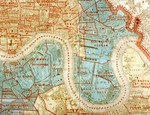 Ecclestiastical  Map - County of London 1903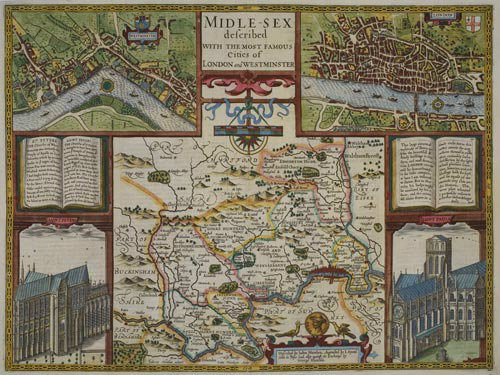 Middlesex 1611 by John Norden and John Speed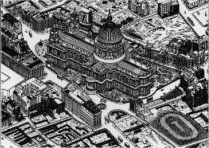 Devastated London Map












Rocque's 1745 Survey of London







 Book Shop 
Books of the Month!

East End: Four Centuries of London Life by Alan Palmer





East Enders' Postcards (Archive Photographs: Images of London) by Brian Girling.

This fascinating collection of over 250 archive postcards explores the communities of Stepney, Poplar and Bethnal Green in the East End of London, before they were amalgamated in 1965 to form the London Borough of Tower Hamlets




Hackney Memories

Alan Wilson gives us a vivid impression of growing up in a working-class family in the East End at this time






Spitalfields People Talk About The Evacuation
"Where's Your Horns?" Spitalfields People Talk About The Evacuation

To view our wide range of books please click here: 
Books
Around Poplar and Limehouse
, by Gavin Stirling.
Bethnal Green (Archive Photographs: Images of London) 
by Gary Haines.
Here are  three  excellent second hand (good condition) books:
A History of Warfare by John Keegan 
(paperback) £4 plus £2.70 p&p (uk)
Military Blunders (The how and why of military failure)
 by Saul David (paperback) £4 plus £2.70 p&p (uk)
Maritime Power and the Struggle for Freedom 1788-1851 
by Peter Padfield (paperback) £4 plus p&p (uk)
(If you are from outside the UK ask Yvonne about postage charges)
If you would like either of these on a first come first served basis then please email Yvonne (
jameslegon@gmail.com
)
Thames Books:
Liquid History:To Commemorate Fifty Years of the Port of London Authority 1909-1959, by Arthur Bryant. 

London from the Thames by Angelo Hornak

The Port of London by John Herbert.

Thames Shipping by Laurence Dunn

Thames: Sacred River (Hardcover)
by Peter Ackroyd.

Research Services: If you've come to a dead end, email Esme research@parishregister.com.
Ramblings from the Estate
Half term has just finished, and I must say it was a good week which ended with three lovely days spent up north with the rest of the Legons, which ended  with 13 of us squeezed round the table having a beautiful roast dinner on Sunday. Just before that I had been on a 20 mile run across the frozen Peak District and an 8 hour yomp across the same landscape the day before! However the week wasn't without stress, I'm afraid to report! The guilty day was Tuesday, normally such an easy relaxing day. Two months previously I had booked the van in for it's MOT, and I had been getting my trusty colleague, Yvonne, to regularly start it so the battery wouldn't give me any trouble on the day (the van isn't kept at Legon Towers here in Shoreditch, it sits outside Yvonne's house out in the wilds of Loughton). Good plan eh? Unfortunately everything didn't go entirely to plan. I woke up early after having nightmares involving the van failing it's yearly test, and set off, as usual, ridiculously early. I arrived in Loughton 45 minutes early and promptly attempted to start the van. You guessed it, flat as a pancake, no flatter! I couldn't believe it, now the clock was ticking! I immediately called the fourth emergency service who said they'd get to me by 9.20, oh dear, the MOT was booked for 9. I phoned the MOT people who felt sorry for me, I'm sure, but they had strict time slots. I also asked them if they could whack another battery in it too. Then I had a stroke of luck, the guy turned up at 8.50, I could still make it! I welcomed Mr AA man with open arms, kissed his boots, and asked him to give me a jump start tout suite! Unfortunately he was thorough, and after starting it wanted to check the alternator was charging, and sod's law it wasn't! Out came the spanners, and a hammer (to hit it with) and the minutes ticked by. I began to look agitated, which I think he picked up on, and then he declared that it was now charging! I thanked him and tried to escape. but then he had to 'do the paperwork' which took a few more minutes. Then I was ready for the off, I jumped in the van only to discover the windscreen which I had cleared an hour before had frozen up again! I put on the windscreen wipers, only for one of the blades to fall off, I was getting even more agitated! After clearing the windscreen I arrived at the garage a few minutes later. Fortunately I wasn't too late and they told me to come back 45 minutes later. Then I did what I usually do, went round the corner to Homebase to keep warm. Once I got there, I'm embarrassed to say I was overcome by the urge to go to the loo, number 2s not number 1s!!! So for the next 40 odd minutes I strolled round the store with my buttocks clenched trying to look cool! I managed to survive the 45 minutes and was overjoyed to hear it had passed (they obviously fitted a wiper blade). However, desperate as I was to escape, it wasn't to be, they hadn't yet fitted the new battery, so I had to sit there another 20 minutes, clenching even harder than ever!

I'm still training hard for the London Marathon, up to 20 miles in my long weekend runs! If you feel like sponsoring me and my wonderful Kids' charity Kith and Kids, here's the link, and thank you in advance! http://uk.virginmoneygiving.com/JonathanLegon
Fancy watching some cute babies, then click here: 
Babies
Sticky Toffee and Banana Pudding
Preheat the oven to 190C/375F/Gas 5. Place the butter, sugar, cream and maple syrup in a small pan and heat gently, stirring from time to time until smooth.

Meanwhile, roughly crumble the cake into a small ovenproof dish. Slice the banana and mix with the cake.

Pour over the sauce and bake for 10 minutes until bubbling. Serve warm with cream or custard
Jno and the gang!