Volume 90 Northfleet (Trueflare)
Cemetery, Burials 1893-1915
To buy this CD please click here:
Northfleet
This Month
Now In Transcription
Baptisms:
St George in the East 1877-1893

St Matthew 1746-1790
St Luke Limehouse 1846-1875

Marriages:

St Paul Shadwell 1760-1770

St John Wapping 1665-1707

St George in the East 1729-1754

St Mary Whitechapel 1691-1733

St Dunstan Stepney 1568-1644
Parish Register Shop
CDs


Watermen and Lightermen


1827 list of free watermen

Apprenticeship Bindings Index 1692-1908

Company of Watermen & Lightermen; Pensioners Admitted for Relief 1794-1837

The Company of Watermen & Lightermen : Reassignment Index 1688-1908

This CD lists some 12,000 apprentices that were reassigned from their original master to another. In some cases to more than one other master


Register of Contract Licences 1865-1926

This index relates to over aged boys receiving a limited licence

Royal Asylum for Poor,Aged,Decayed and Maimed Freemen of the Company of Watermen and Lightermen of the River Thames and their Wives or Widows.Penge,Surrey 1899

Watermen in the Navy c1803-1809 and Watermen Killed in Action, or Invalided from the Service c1803-1809

Watermen Books



Tales of a Thames Lighterman, by Ernest G Murray.

When the last London Lighterman's as dead as a dodo, stuffed under glass in the new Dockland Museum, with his Waterman's badge, cloth cap and choker, tourists may wonder what he was, what he did, and where he went. This is his story - a tale of the Thames in days past: of its people, parties, wharves and docks, coffee shops and pubs, of dear Rosie, and other, different ways.

This book is incredibly rare and this is probably one of the only copies on the market



My Ancestors were Thames Watermen: A Guide to Tracing your Thames Waterman and Lighterman Ancestors, by James Legon. Foreword by Rob Cottrell.





Other CDs Available


Catholic records


East of London Family History Society

Merchant Taylors

Trueflare Thames and River Medway single CDs

Trueflare Thames and River Medway compendium CDs

Map Department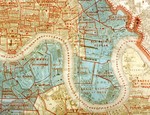 Ecclestiastical Map - County of London 1903
A Map of the Ecclesiastical Divisions within the County of London 1903. The map shows all Church of England parish boundaries in the London County Council area on a scale of 2 miles to the inch. Facsimile, printed in colour and folded in a case with brief introduction by Simon Morris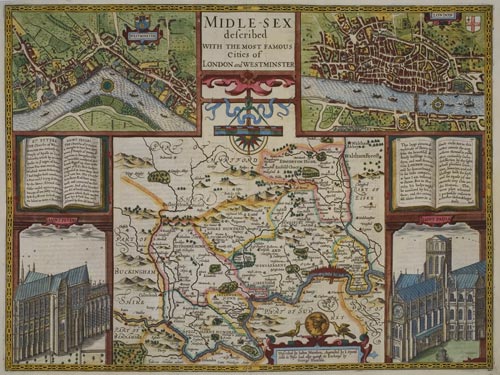 Middlesex 1611 by John Norden and John Speed
This beautiful and highly illustrated map of Middlesex has 2 town plans. One of Westminster and the other of London being separate towns at that time. In the lower 2 corners of this map are drawings of Saint Peters or Westminster Abbey and St Paul's Cathedral with a set of notes on each. St Paul's is shown with the loss of its spire in 1561 before it was restored in the 1630s by Inigo Jones.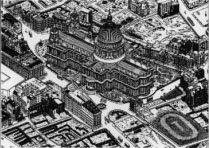 Devastated London Map

Devastated London; the Bombed City as seen from a Barrage Balloon by Cecil Brown, 1945. With notes by Ralph Hyde. Single sheet, folded as a map.(1992)
On 29 December 1940 the Luftwaffe launched a massive fire bomb raid on the heart of London.
The map covers the inner city area from north-westAldergate Street of St Paul Cathedral,Paternoster Row Booktrade area.






London and its Environs 1813

London and its Environs 1813.Reproduction map from an engraving by Henry Cooper, published by Sherwood, Neely and Jones.
This massive map, measuring 800mm x 480mm, shows London in 1813, from Hyde Park in the West to West Ham in the east, Finsbury Fields in the north to Kennington in the south.






Rocque's 1745 Survey of London

This poster map shows London in 1745 in extraordinary detail. Jean Rocque was one of the first cartographers to accurately represent the City , both in scale and in detail.
London in 1745 is shown as stretching from Buckingham House in the west to the Tower in the east.At this time Stepney can be seen as a far off hamlet in the countryside to the east of London! Northwards, Hoxton is out of town and southwards only the riverside is inhabited.


Book Shop

East Enders' Postcards (Archive Photographs: Images of London) by Brian Girling.








Bethnal Green (Archive Photographs: Images of London)by Gary Haines.

This fascinating collection of over 200 archive photographs looks at the changes that have taken place in Bethnal Green from the late nineteenth century to the present day.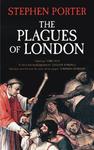 The Plagues of London

In this absorbing history Stephen Porter uses the voices of stricken Londoners themselves to describe what life was like in the plague-riven capital.




Research Services:

If you've come to a dead end, give Esme an email at research@parishregister.com.

The Winthrop Fleet

Recently Jim came across a transcript of The Winthrop Fleet by of 1630 by C.E Banks which includes a list of the passengers many of whom lived in London's East End.

The Winthrop Fleet of 1630 of eleven ships, led by the flagship Arbella, delivered 700 passengers to the Massachusetts Bay Colony. Migration continued until Parliament was reconvened in 1640, at which point the scale dropped off sharply. From 1630 through 1640 approximately 20,000 colonists came to New England. Motivated primarily by religious concerns, most Great Migration colonists travelled to Massachusetts in family groups. Many husbands and wives were in their thirties and had three or more children. Unlike colonists of other regions, the Great Migration colonists were primarily middle class, and few were rich or poor. They had a high level of literacy, perhaps nearly twice that of England as a whole. The New Englanders were highly skilled; more than half of the settlers had been artisans or craftsmen. Only about seventeen percent came as servants, mostly as members of a household. Many colonists lived to the age of seventy, and a substantial number lived to be eighty. Both male and female settlers in New England lived significantly longer than their English counterparts. This longevity is no doubt due to a variety of factors: dispersed settlement patterns, lack of epidemic disease, the healthful effects of a "little ice age," clean air and water, possibly a better diet, and the original good health of most immigrants. Also, infant and childhood mortality rates were lower in New England, and the settlers produced large and healthy families – most having seven or more children.

Jim found one of the migrants in our marriage transcripts, a Peter Milbourne alias Milburne .Captain Peter Milburne Of The Arbella was a resident of London in the parish of St. Katherine by the Tower, but beyond this, little information about him or his family has come to light. He was probably of London origin, as the family name is found there before 1600, and his residence on the water-front seems to confirm this suggestion. Stepney, the sailors' parish, was the next neighboring one on the east, and there he married on August 3, 1615, the widow Jane Coulter of Wapping, a hamlet of Stepney. Presumably he was master of the Eagle when she was bought for the voyage overseas, and the name changed to Arbella.

Interesting Sites

The Great Migation

Warwickshire Museum Time Trail

Essex Archives Online

Open House London


Ramblings from the Estate

Well here we are again, at the end of the dreariest month of the year; winter is dragging on and I'm longing for it to brighten up and warm up. Nothing much seems to happen in February, and this month has been no exception. The most exciting thing that happened to me this month was that I cut my foot. Why, you ask; well there was a fragment of glass from the smashed lamp shade still in the carpet. Why did the lamp shade smash? Oh well, that's Her Indoors' fault, although I admit it was me who smashed it! Let's go to the beginning of the whole unfortunate episode. Her Indoors is now well into this excercise caper, although she is still being aggrophobic and only exerting herself in the gym. The other week she saw an excercise DVD made by that ever so annoying Davina McCall, and thought she'd buy it so she can also prance around raising her pulse in the lounge, although not in front of me! I of course, scoffed at the idea, but hey, all power to her elbow! Well, a week or so later, I was at home alone, and it was freeeeezing outside, but I still wanted to do something a little strenuous. And then the DVD caught my eye, and I thought I'd just see what it was like, and before you could say Jack Spratt I had fed it to that box thing under the telly and there she was talking to me. She had two friends with her, and one was a fit looking bloke, so I thought I'd give it a go. It started off easy peasey, then I started to sweat a bit, and huff and puff a bit, then the warm up was over! Next was the fat buster, which was a hard core, tough, workout. I was keeping up well, even though my coordination isn't the best, and then she started to do star jumps. This is where it all went wrong! Up went my arms, out went my legs, then she started jumping forward and back as well, so I copied her, up went my arms, and down came the lamp shade, which is made up of 6 small panes of glass! I managed to bash one of them so hard that it smashed into incy wincy pieces! That was the last time I tried that, I'm sticking to normal running, however cold it is! Oh yes, where was I? I picked up all the glass, and vacuumed, and thought I had picked every piece up, but obviously I hadn't, hence the cut foot the next day. Her Indoors, naturally thought it was all very amusing!

    Jno and the gang