Dear Subscriber
Hello and welcome to another February ParishRegister.com newsletter. Yes indeed, a 2nd Newsletter this month, bursting as usual with news, new products and gossip from the world of family history. Lots of words in this one, so best put the kettle on...
Online Searchable Databases
Database uploads will be happening around the 23rd this month. Entries will be added to:

St Dunstan Stepney 1745-1770.
St John Wapping 1781-1812.

Still filling in the gaps where previous transcriptions have ended basically.
The most frequently asked question I get is " are you going to transcribe St So & So?" The answer is, if it's in Tower Hamlets, a C of E baptism register, yes. As to when, you'll hear it here first.
Compendium CD 3 now on pre-release promotion
Docklands Ancestors Series Compendium CD3 Vols 31-40 is due for release around mid April. Customers who order and pay in advance can buy this CD at a £10 discount to the RRP. This is an exclusive offer to newsletter subscribers and previous Compendium purchasers. Trancriptions on the approx. 80,000 entry CD are as follows:

Volume 31 St Paul, Shadwell Baptism Registers 1734-1754
Volume 32 Holy Trinity, Mile End Registers 1841-1884
Volume 33 St Mary, Whitechapel Baptism Registers 1842-1865
Volume 34 St Anne,Limehouse Baptism Registers 1813-1821
Volume 35 St Paul, Shadwell Baptism Registers 1755-1774
Volume 36 St George in the East Baptism Registers 1729-1749
Volume 37 St Dunstan, Stepney Baptism Registers 1808-1816
Volume 38 St George in the East Baptism Registers 1750-1770
Volume 39 St John, Wapping Baptism Registers 1781-1812
Volume 40 St Dunstan, Stepney Baptism Registers 1746-1758 approx

Usual price £39.99 Newsletter price £29.99 £1.50 UK p+p £3.00 overseas

Please note the pay now, receive in April part of this offer. Anybody emailing me saying 'oi James where's my CD?' will be sent to the naughty corner.
New Thames Riverside Series CDs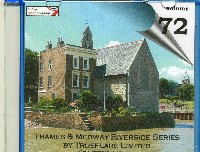 Rob Cottrell's 74 volume Thames & River Medway series of parish register transcriptions is now out on CD. Whilst previously available on microfiche and compilation CDs, Rob has now got round to producing single parish CDs. These cover areas of Kent, Essex, London and Middlesex. The CDs themselves incorporate the lastest in autorun software, ( as taught to the master by yours truly ), and are childs play to use and search. Although not containing as much info from the registers as our own transcriptions, these CDs represent outstanding value at £4.95*, compiled as they are by probably the UK's most prolific transcriber.
The list of what's available is too long to include here, so I'll leave you to peruse them for yourselves, using the link below. You'll note the pre-dominance of pre civil registration dates, so I have no problem at all in recommending these transcriptions to you, ( especially after I spent the best part of two days listing them on the website and in the bookkeeping software ).
If you wish to make purchases of more than 3 of these CDs, let me know as I can reduce the postage cost.
* although 4 of the larger ones are £7.95
Useful link: Cross's New Plan Of London 1861
This is quite a useful map site. Another offering from the people at Mapco, free of charge. The detail when zooming in is pretty good. If you click on an image to enlarge it, the results are displayed at the bottom of the page, ( took me a while to figure that one out! ). Very hand when looking for streets on an 1861 census.
If you then click on the link at the top of the page to London Maps, there's another 27 maps to look at. Well done David Hale.
New book titles: Family history books
About 10 new titles have been added to our shop this month. The four above are:

The Family Detective.
Written by Nick Barratt, the man behind the interactive strand of the hugely successful Who Do You Think You Are? TV series, this is an ideal book for those starting out in family history.

Tracing Your Family Tree: The Comprehensive Guide to Discovering Your Family History.
Starts off with the most basic steps, such as talking to & recording the memories of living relatives and progresses onwards to more detailed information as your research progresses. This is not a massive reference work on the scale say, of Ancestral Trails, but this is an accessible book which I'm sure you'll return to time and again as you seek your ancestors. All serious family historians should have at least one general reference work, and you could do a lot worse than this one.


The Official Guide to Family Tree Maker 2006.
Ever bought a software program and wondered how to use it? Not got a five year old handy who knows it all instantly by glancing at the screen once? I know how you feel. So often the makers of these programs assume that it really is as simple as they make it out to be, when in reality, it aint! You just can't beat having a 'how to' manual handy and if you've got Family Tree Maker this is just the book for you. Wish they had one for our bookkeeping software, ( wailing and gnashing of teeth. Quick, change the subject ).

Family Tree Problem Solver: Proven Methods for Scaling the Inevitable Brick Wall.
Like death and taxes, there is no avoiding the inevitable brickwall in family history. There is nothing like the frustration of knowing an ancestor is out there, but you just can't find him. At this point you have two choices: Take up pottery, or get a fresh perspective on the problem. As I'm not very good with my hands, I decided to splash out the £16.99 on this book, and if I don't find John Gleghorne I want my money back.

I did say I was going to review Bloody Foreigners! this month, but I haven't finished it yet. An ideal opportunity was going to be when I spent 9 hours accompanying the ex to the hospital last week. Diplomatically, ( stop laughing in the cheaper seats! ), I didn't on account of she's French and I didn't want to spend all day rowing, in case she divorces me. Gosh, I forgot, she already did. (She was fine after the op by the way. First thing she said when she came round was " 'ay, James, where is ze cheque zis month?")
Click here for new Family History Books
Tower Hamlets BMD Indexes online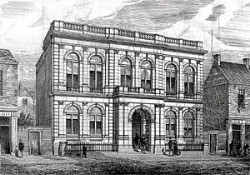 I've included this link again, as it proved so popular last month. The first time nearly a third of you visited this site, so here's an opportunity for the rest of you!
To recap on what it is, when you want to apply for a birth, marriage or death certificate you have to supply the GRO reference number. Basically, this site supplies it, free of charge, if your ancestor lived in Tower Hamlets. Which means you don't have to take out a subscription or buy vouchers on some other site.
As the indexes are not yet complete, I recommend bookmarking the site and checking back every month or so.
The illustration is the Parish of St Leonard New Vestry Hall, which was the Register office in 1879
New title from Jigrah Resources: Maps of London 1881 to Circa 1932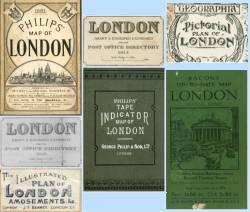 I find that these map CDs with a collection of maps on it are far better value than buying individual map CDs. It is also useful to be able to compare a specific area as it changes over time. So often in searching parish registers we find that the trail runs cold with the ancestors seemingly doing a bunk. When we look at geographic data the cause often becomes apparent. A new dock built, a railway line, road or canal often displaced large numbers of people.
This collection from my chum Graham at Jigrah Resources is particularly comprehensive. There are 7 maps in total, comprising:

1881 Phillips' Map of London and is complete with a Street Index and Guide.
1897 map "Drawn & Engraved Expressly for the Post Office Directory".
Circa 1903 map is Bennet's Illustrated Plan of London.
1914 map is another "Drawn & Engraved Expressly for the Post Office Directory".
Circa 1916 map is Phillips' Tape Indicator Map of London.
Circa 1924 map is The Pictorial Plan of London published by Geographia (1923) Ltd.
Circa 1932 map is Bacon's Up-to-Date Map of London (Central Sheet).
Pretty good value for a tenner, and cheaper than Archive CD Books London Maps Through the Ages
New history titles from Archive CD Books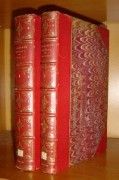 Five new titles, as detailed below, comprising the works of William Robinson and first published between 1818 and 1842.


The History and Antiquities of Hackney
The History and Antiquities of Stoke Newington
The History and Antiquities of Tottenham High Cross
The History and Antiquities of Edmonton
The History and Antiquities of Enfield

I've not actually looked at these CDs, so I can't say whether they're of any use or not. So I guess if you've got ancestors from these areas and money to burn you'll be interested. If not you won't.

Nice people those ACDB people. Efficient. When I order off them it gets dealt with and the product dispatched straightaway, without any fuss. I think that what Rod Neep is doing in the way of scanning & preserving old books and making them available to the likes of us is jolly worthwhile.
Interesting river Thames site
Those of you like me that have a Thames fetish might enjoy this site. It's got a good photo gallery page, ( although having to register to view the photos drives me up the wall ).
On the Downloads page there are a couple of excellent lightermen's memories clips, and a wealth of other interesting stuff. The site is owned by a waterman called Ben, whose passion for the river is reflected in this site
New Photo Books
Now come on, admit it. You like books with pictures in don't you? I know you do because more of them fly out of the products shed than ones with words in. Ok, I don't blame you. I well recall seeing Old Gravel Lane, Wapping, in the early 20th century in East End Neighbourhoods ( now sadly out of print ) and looking eagerly for my great grandfather in the picture. There's nothing quite like seeing 'your' area as it used to be, is there?
Talisa was blurbing up the product description for Around Walthamstow the other day, wearing that usual glazed expression when engaged in anything to do with work or family history matters, ( ie half an eye on the job, the other one on her mobile phone, waiting for an urgent 'txt messige from her m8 to cum' ). Then she spotted her school in it and her face lit up. Anyway, I digress. Picture books. Above we have 3 titles from the famous Francis Frith collection: London Living Memories, North London and Romford and the aforementioned Around Walthamstow.
By the way, if there's a picture book you want that we don't have listed, sing out as I have quite a few contacts in the book trade. ( I'm actually the bookkeeper to a book distribution firm down in Ilford, when I actually manage to get out of The Shed. Not that I went this week, cos it snowed. I'll be in on Monday guys, hobest). Anyway, feel free to have a browse around the books dept. Explore the sub-category sections too, if you want to of course..

Click here for Books
Special Offer
The Docklands Ancestors Series of individual parish registers is still on promotion at £5.00 a CD until the 28th February, so make sure you grab a bargain quickly! ( Although it will probably be mid March before I remember to put the prices back up to £6.95 ).

Coming very soon are vols 36 & 37, more from St Dunstan & St George in the East. They're at the production company right now actually, so should be back here around the first week of March.
Hogarth exhibition

There's an exhibition on at Tate Britain at the moment of the works of William Hogarth, the brilliant 18th century satirist. His most famous work is probably Gin Lane, the richly evocative portrait of a society in thrall to the demon drink. The imagery of the woman reaching for her snuff box, dropping her baby, I can well remember seeing at school, resolving myself never to get involved with spirits. How apt then that Hogarth also produced Beer Street, extolling the wholesomeness and merits of a good pint!

No other artist captures the peculiar manners of the early 18th century English, whether the sloven of Gin Lane or the debauched aristocrats of the Rake's Progress.

Talisa and I are going at half term, taking in the Old Bailey in the morning, both events completely free, which is just as well as I expect I'll get fleeced for a MacDonald's, ( she hasn't discovered Harvey Nic's or Selfridges yet, so small mercys etc ).

People who like this sort of thing will find this the sort of thing they like. ( Abraham Lincoln by the way ). The exhibition lasts till 27th April.
Odds & Sods, stray thoughts, gossip and something REALLY IMPORTANT
# Have you reached the proverbial brick wall yet? If so, and you're close to London, Geoff Swinfield is giving a lecture at the SoG entitled 'I'm Stuck: A half-day course' on Saturday 31st March. £15 for non members, £12 for members. Dr Swinfield began his studies in genealogy in 1979 at the Institute of Heraldic and Genealogical Studies (IHGS). Since then he has worked as a professional researcher, and has lectured widely on the subject at the Society of Genealogists, IHGS, and London's Birkbeck College, as well as researching celebrity genealogies for the national press. Full details using this link:
http://www.sog.org.uk/events/calendar.shtml

# Ralph W lost his copy of Compendium 1 in a Florida hotel. We value our customers. His free of charge replacement CD is on its way.


# Which family history website shop owner went ballistic last week when she discovered that a new website infringed her trademark? (Best I don't say actually: I want to keep all parts of my anatomy). I'm sure the phone line melted because the new website has departed cyberspace already. Mind you, I don't blame her for being mad about it because we're all cheesed off with the sneaky tow rags* who, lacking an original idea of their own, seek to piggy back their sites off the back of the hard won success of others. I'm thinking here of the shining example of such practices at www.parishregister.co.uk, which of course bears no resemblance to our www.parishregister.com. Draw your own conclusions about the ethics of a company that operates in this manner. S&N Genealogy anyone?

* Tow rag is what the down & outs of the City who pulled the barges were called. They were used because it was cheaper than feeding the horse.

# Had a little tidy up of the site this month. Well I didn't really, but our website chappie, Simon, did. Got rid of the Google adverts on the right hand side of the pages and put them all on the left, which gives a lot more consistency to the site.

# The long awaited launch of our project to host other peoples parish register transcriptions is almost upon us. This went into hibernation whilst Simon digested being a new father. Hopefully you'll get all the details next month.

# Here's something I need your help with, at least the help of all of you that possess trade directories. I'm busy on the 2nd edition of My Ancestors were Watermen and I'm compiling a list of lighterage firms. This is proving very difficult. I've got about a 100 so far, but I know that that is the tip of the iceberg. So, if you could have a look in your trade directory CDs for any reference to lighterage firms I'd be bery grateful. I need the name, location and source reference, together with any other useful info. Answers to jameslegon@gmail.com, subject line lighterage firms. Thanks in advance. That was the REALLY IMPORTANT bit by the
way.

# I picked up a pen in here the other day. It said on it 'Buy it in Bradford'. Blimey Helen, how did you manage that?

# The Who Do You Think You Are Live? event at Olympia, (5th-7th May bank holiday weekend), I was pretty shocked to discover is going to cost you £18 to get in, compared to the usual £2/£3 at most family history fairs. Esme tells me I must have Scottish ancestry too. Anyway, the organisers didn't reply to my email saying, oi, that's a bit steep. So, anybody attending who buys our Compendium CD special offer packs I'll refund your entry ticket price. Good eh? The catch is that you have to say the secret password, which is fit fat frog, quickly,without hesitation or mispronounciation.

# Here's another thing that raises my blood pressure. I hate coming across adverts like this, which purport to be something for free:

Free Genealogy Site
Find Your Ancestors for Free Search 350 Million Records for Free
www.GenesReunited.co.uk/Genealogy

The gullible and impressionable then click on it, and surprise surprise, if you want to see the search results, you have to pay. Why do people have to use these dubious practices? Presumably because it works James I hear you say. ...

# Success story of the month comes from my enthusiastic emailing chum Heather Martin, who has managed the astonishing feat of tracing one of her lines back to Sir William Acton, and thence back to the Domesday Book. This is surely the secret goal of any family historian so well done Heather, take a bow. In recognition of this, I'm awarding you a full sized leather bound certificate holder, with all the bits, for your hard work, enthusiasm and persistence. I know your Dad would have been proud. Nice to know that ParishRegister helped you along a small part of the way. (There you go Heather, you wanted a name check didn't you, will this do?)

# Had another journo hanging on the doorbell this week. Andrew Chapman from Your Family Tree mag wanted a piece from me about this wretched new Boatmaster Licence nonsense, which involves the demise of the Company of Watermen. Naturally he got both barrels down his email pipe immediately! So look out for that if you buy that mag. He also wanted a waterman pic, so I sent him 'Waterman at London Bridge' which my mate Grant, who does the packing at the book firm I mentioned earlier, painted for me.

# Finally, ( well I did say that there's lots of words in this one, hence the extra newsletter ), I'd like to say thank you for all the appreciative comments I get about this newsletter. It's nice to know you enjoy it and I certainly have a chuckle writing it. I get fed up with receiving so called newsletters, when all they really are are a bunch of updated product listings. The day this one becomes like that I won't bother.

Microfiche Readers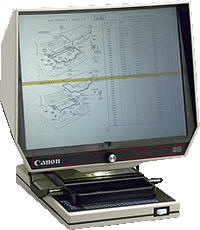 Mine packed up recently. Had good mileage out of it really, but I was getting a bit fed up with lugging it up onto my desk, as it was a pre war model, ( Boer war I think ) and it weighed a ton. It only had three legs too, so I was always hunting around for something to prop it up with.( Stella cans worked well, until one got punctured and I got an electric shock ). So, I bought a new one, a Canon FR75. Devil's own job sourcing it. Waited ages for a 2nd hand one on ebay, but they get snapped up quickly. Although it's a fiche reader, you can use it for viewing microfilm, which is what I primarily use it for, ( just have to wind the film round an empty bog roll ).
Anyway, I'm always being asked where people can buy one, so I've decided to start selling them myself. Choice of two, the Canon or an Eyecom. Both basic models, light and easy to use.
Unfortunately we can only get them shipped to UK mainland addresses.
Book review : London in the 19th Century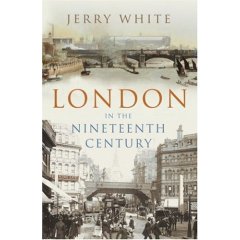 Came across this in the Sunday Times recently, an excellent review by Andrew Holgate of London in the 19th Century "A Human Awful Wonder of God" by Jerry White. I quote
"No era in London's history witnessed quite such dramatic developments as the 19th century. In 1800, for all its chaos and intimidating bravura, the capital was still a relatively intimate space, just five miles from west to east and two from north to south — an hour's walk from Hyde Park to Wapping, 30 minutes' walk from Sadler's Wells in Clerkenwell to St George's Fields in Southwark. As well as being small, early 19th-century London, barely 1.1m people strong, was also strikingly old-fashioned. Old London bridge, built in 1209, still spanned the Thames, and rookeries such as St Giles blighted the surrounding streets. The metropolis's infrastructure was ancient and sclerotic, its system of policing decrepit and recognisably medieval. Sewage disposal in 1800 meant cesspools (people were known to drown in them), punishment meant pillories and public hangings.

By 1900, in a headlong rush of prideful Victorian improvement, all had changed. For one thing, the city now sprawled, in unstoppable waves that spilt over the surrounding hills, for 17 miles from one end to the other. Some 6.58m people — one in five of the population of England and Wales, and more than Paris, Berlin and Vienna combined — now lived in its often freshly dug streets. Slums had been cleared, grand new thoroughfares and public spaces had been built, and a whole infrastructure of schools, sewers and roads had been crow-barred into place. So much that we recognise about modern London — the railways and underground system, Regent Street and Shaftesbury Avenue, Barry and Pugin's Houses of Parliament and George Street's Royal Courts of Justice, the office block, the electric street light, the policeman, the cabbie and the council estate — first saw the light of day in the 19th century.

Such frenzied activity should be a gift for the urban historian. Which makes it all the more surprising that Jerry White is purportedly the first in some 100 years to tackle this epochal century in the round. The author of several works on the city's working-class districts, and of the much lauded London in the 20th Century (winner in 2001 of the Wolfson History prize), White brings to his book a diligence and contagious zest that may serve to discourage anyone from ever tackling the subject again.

White's main aim is to chart the enormous changes that affected London as it self-consciously "donned the purple" of the imperial city to become "the greatest city mankind had ever seen". Partly, he is fascinated by the sheer physical process — Sir Joseph Bazalgette's creation of the Victoria Embankment, George IV and John Nash's carving out of Regent's Park and Regent Street. Not every " improvement" is unreservedly welcomed. He is scathing, for instance, about the cynical way in which the inhabitants of some London slums were thrown out onto the streets when giant new roads were rammed into the heart of the old rookeries — New Oxford Street into St Giles, for instance. Many of these thoroughfares remained blighted for decades, as slum dwellers simply decamped to ever more cramped and inhuman habitations nearby. He is even more dismissive of the railway, its "bullying power . . . (and) the rapidity with which it devoured streets and houses to make way for its triumphant iron road and blistering steam".

But it's not just London's physical evolution that preoccupies White. It's also its cultural development, and in particular the transformation of the "truculent, wilful populace" of the Georgian era, "obstinately regardful of its rights and powers, sometimes reckless in its abuse of them", into the generally orderly citizens of the late Victorian period. In pursuit of this "decline in misrule", White — always more comfortable in the back alleyways than the broad boulevards — plunges into the world of the immigrant, the prostitute, the dock worker and the street robber, liberally quoting Dickens, Mayhew and the Victorian pornographer Walter along the way. He takes us to Granby Street, one of the most notorious patches of prostitution in London before it was swept away by the expansion of Waterloo station; charts the rise of the working-class social club and trade-union branch, and the decline in the riotous London crowd; follows public entertainment as it leaves the street-fair behind and ventures indoors into the music hall; and charts the stuttering growth of local government and the rise of religious charity work.

Throughout, White manages to make the familiar seem entirely fresh. Aided by a battery of statistics, and first-hand testimony from an army of outstanding contemporary chroniclers, he jumps from one subject to another with unflagging energy, always dealing crisply with each new topic, never tarrying too long in over-elaborate explication. Not much of what he has to say is truly new — though he does quibble with received views about the role of manufacturing — but that doesn't really matter. Such is the pace and drive of White's writing, and the amused yet passionate enthusiasm of his views, that you leave the book feeling that you have seen the Victorian city for the first time, newly minted in its 19th-century clothes.

In all of this, White is much more the heir of Roy Porter than of Peter Ackroyd or Iain Sinclair. Avoiding the self-indulgent cockney mysticism of the former and the psychogeographical obscurantism of the latter, his book has the feel of proper, hard-fought London history, delivered by a historian whose work is built to last."

Hardcover £14.99 £3.00 p+p UK, £6.00 overseas

Gosh! Now that's what I call a proper book review.

Petitions in the National Archives
Somebody has been busy at the NA. 14,000 petitions from the 13th century onwards have been made available to search and download online. And as is normal with things that catch my eye, it's a free service!
This is where those of you that paid attention in your Latin classes get your revenge, as an awful lot of them are in Latin, and in Anglo-Norman.
It's all searchable by: Petitioner name, Places mentioned, Occupation, Subject or Other Keywords.

Whilst we're talking about petitions, another source that I frequently use is Portcullis, the search thingy of the Houses of Parliament. The Archives staff there are excellent, really helpful.
Website address is :
http://www.portcullis.parliament.uk/DserveA/

A Life in the Day of an Urban Shed Dweller
As many of you know, I work from home, in a purpose built garden office shed. We have 3 sheds. The first is the product storage and packing shed, the second has all my gardening tools and the third is The Shed, aka the Party Shed, aka Docklands Ancestors global HQ. Working from home has its benefits, ( short journey to work, low overheads, cheap travel! etc ). It also has its drawbacks, ( like family think your not at work AT ALL, constant interuptions, and people coming round with 6 packs of Stella for a party ).
Here's a typical day:

6.30am start, armed with cafetiere of coffee. On with radio 4, check the cricket score
Read and replied to emails
Processed orders: read the email, pulled off order details, compiled invoices
Ordered Alan Godfrey maps
Listed 5 new Archive CD Book titles
Sent out flyer to mailing list re new TRM titles
Compiled master disks for vols 36&37
Talked to our CD production company
Bookkeeping; entered purchase invoices
Looked at alternative Internet Service Provider
Checked Google Adwords account ( spent £430! )
Added item to Newsletter
Sent March update to webmaster
Dealt with post
Worked on 2nd edition of book
Chased up missing Alan Godfrey Map order
Moved some money from deposit account
Wrote article for Your Family Tree magazine

11.00 Coffee & Toast
Tidied up pic files on computer
Corresponded with Bob Crouch ( Queen's Royal Bargemaster to you )
Surfed web for bargemaster details
Research in Humpherus
Read the NA newsletter

1.10 Lunch ( Slice of pizza, green salad, banana )

1.40 Played solitaire
Sorted out agenda for meeting with Simon next Wednesday
Instant message conversation with brother
Passed on research enquiry to Esme
Sent email to transcribers re date of next upload
Ordered next microfilm from the LMA ( St George in the East 1835-1837 )
Defrosted Stella fridge ( gosh, it's empty! )
Updated bank account spreadsheet
Sent a waterman pic toYour Family Tree mag for the article.

2.30 Had a cup of tea
Worked on newsletter
4.00 Went to off licence, library and postbox.
Caught up with replies to emails
4.30 Mrs Shed Dweller returns ( translates as numerous interruptions when she comes running in with a phone, opens front door to all the waifs & stays etc ).
Still working on Newsletter
5.30 Pack up, go home, have bath, beat the kids, have dinner
7.00 Come back out, catch up on emails and orders, listen to the Archers
7.30 Transcribe for an hour or two, or stop press, spend all night long dealing with connection problems and deciding to ditch aol.
10.00 Call it a day.

Click here for website
That's it for now folks. Hope you've found something of use and to paraphrase the immortal Dave Allan, goodnight, god bless and may your ancestors go with you.

Kind regards
James and the ParishRegister team

Stop press!! I just had to include this:

Actual dialogue of a former WordPerfect Customer Support employee:

Operator: "Ridge Hall, computer assistance; may I help you?"
Caller: "Yes, well, I'm having trouble with WordPerfect."
Operator: "What sort of trouble??"
Caller: "Well, I was just typing along, and all of a sudden the words went away."
Operator: "Went away?"
Caller: "They disappeared."
Operator: "Hmm So what does your screen look like now?"
Caller: "Nothing."
Operator: "Nothing??"
Caller: "It's blank; it won't accept anything when I type."
Operator: "Are you still in WordPerfect, or did you get out??"
Caller: "How do I tell?"
Operator: "Can you see the C: prompt on the screen??"
Caller: "What's a sea-prompt?"
Operator: "Never mind, can you move your cursor around the screen?"
Caller: "There isn't any cursor: I told you, it won't accept anything I type."
Operator: "Does your monitor have a power indicator??"
Caller: "What's a monitor?"
Operator: "It's the thing with the screen on it that looks like a TV. Does it have a little light that tells you when it's on??"
Caller: "I don't know."
Operator: "Well, then look on the back of the monitor and find where the power cord goes into it. Can you see that??"
Caller: "Yes, I think so."
Operator: "Great. Follow the cord to the plug, and tell me if it's plugged into the wall.
Caller: "Yes, it is."
Operator: "When you were behind the monitor, did you notice that there were two cables plugged into the back of it, not just one??"
Caller: "No."
Operator: "Well, there are. I need you to look back there again and find the other cable."
Caller: "Okay, here it is."
Operator: "Follow it for me, and tell me if it's plugged securely into the back of your computer."
Caller: "I can't reach."
Operator: "Uh huh. Well, can you see if it is??"
Caller: "No."
Operator: "Even if you maybe put your knee on something and lean way over??"
Caller: "Oh, it's not because I don't have the right angle - it's because it's dark."
Operator: "Dark??"
Caller: "Yes - the office light is off, and the only light I have is coming in from the window.
Operator: "Well, turn on the office light then."
Caller: "I can't."
Operator: "No? Why not??"
Caller: "Because there's a power failure."
Operator: "A power......... A power failure? Aha, Okay, we've got it licked now. Do you still have the boxes and manuals and packing stuff your computer came in??"
Caller: "Well, yes, I keep them in the closet."
Operator: "Good. Go get them, and unplug your system and pack it up just like it was when you got it. Then take it back to the store you bought it from."
Caller: "Really? Is it that bad?"
Operator: "Yes, I'm afraid it is."
Caller: "Well, all right then, I suppose. What do I tell them??"
Operator: "Tell them you're too dammed stupid to own a computer!!!!!"