Dear Subscriber
Hello and welcome to the March ParishReg newsletter.

Firstly I must say thank you for the feedback and response from the last Newsletter, all really encouraging. I'm still wearing my lazy gardener's hat so it's been another busy month for the site.

I know my passion for things Watermen isn't shared by you all, but the highlight for me this month is the completion of the 1648 Petition of the Watermen for the King. Holding the original scroll in my hands at the House of Lords was the crowning achievement in my career as a transcriber. Full details below!

I know that a lot of you are primarily interested in our Parish Register transcriptions. Another 5,000 entries have been added this month and a couple of new transcriptions have been started.

The BIG news is that we are now committed to bringing you 5 times the previous quanity of entries over the next year. It's taken us 5 years to complete the first 100,000 entries: We plan to add 250,000 over the next year. ParishRegister.com WILL be the number one source for quality London parish register transcriptions.

Many of you bought one of our featured item last month, London Maps Through the Ages: I'd be grateful for any feedback as to how useful/accurate my review of it was.


Online Searchable Databases
This is the progress of transcriptions underway and uploaded to the online searchable databases:

St Mary Whitechapel, baptisms, 1792-1812, approx 13,000 entries . 10,000 entries now completed. Expect completion during March. Jim Sheppard has done an outstanding job on this transcription, our earliest parish register.

St Mary Newington, Southwark,1829-1837, 3700 entries have been uploaded. Another quality job by Annemarie Tuttle.

Camden Church, Camberwell 1845-1885 is also now underway. This is a neighbouring parish to St Mary's.

A further All Saints Poplar 1858-1872 transcription has also been started, by popular demand.

Coming soon:
St George in the East 1826-1835
St Mary Newington 1837-1842
St Dunstan Stepney 1826-1835
St Anne Limehouse 1826-1835
St Paul Shadwell 1712-1812

As ever, Esme and I are at each other throats arguing about what transcriptions are of most use to family historians. I believe the period from 1837- 1881 is of most use, as most people start with their grandparents and work backwards. Esme is convinced that the period before civil registration in 1837 is more beneficial.
As ever too, I say let the people speak! So, ( this is getting like Big Brother ), vote below!


Featured Product of the month: John Stow's Survey of London 1598

I was absolutely delighted to be given the opportunity to review this CD. Not so delighted that half a day dissappeared, as I got completely engrossed in it!
It's another in the series produced by Jigrah Resources of old books scanned onto CD. The image quality is excellent and the CD easy to navigate. It comprises over 500 pages and there's Norden's 1593 map included too.
Reading it, I felt transported back to Elizabethan London. Stow's writing is so vivid and compelling. It was like being given a guided tour here and now, but the guide is from 400 years ago. Take this for example, from the section 'Suburbs without the Walls':

"The 2nd of King Henry III. the forest of Middlesex,..were disafforested; since the which time the suburbs about London hath been mightily increased with buildings; for first, to begin in the East, by the Tower of London, is the hospital of St Katherine, founded by Matilda the Queen, wife to King Stephen, as is afore shown in Portsoken ward; from this precinct of St Katherine to Wapping in the west, the usual place of execution for hanging of pirates and sea rovers, at the low-water mark, and there to remain, till three tides had overflowed them, was never a house standing within these forty years; but since the gallows being after removed farthe off, a continual street, or filthy passage, with alleys of small tenements, or cottages, built, inhabited by sailors' victuallers, along by the river of Thames, almost to Radcliff, a good mile from the Tower"

And to think we, 400 years later bemoan the loss of green belt land! He's actually describing the part of Wapping where my waterman ancestors lived. You can still see Execution Dock today, beside the Prospect of Whitby on Wapping Wall.

The whole book continues in this vein, with so many references to the events of the previous 500 years. It's chock full of names too.

All in all, I highly recommend it.

Thames & Medway Parish Register Database Search Special Offer

The Parish Register Database Search proved very popular last month. I think most people were shocked at the speed of our response! Replying quickly to emails when people have parted with cash is something we pride ourselves on. It's just phones I hate :)

We've extended the format this month to the 340,000 entry Thames & River Medway series by my good friend Rob Cottrell.
We've split this into baptisms, marriages and burials and also into some even smaller chunks.

Basically, we've re-engineered his 70 volume microfiche series into Access databases which we can now manually search across.
This took about a month to do, but the results are worth it. Whilst not quite as detailed as our transcriptions, they do nevertheless represent your best chance of finding an ancestor in a London parish register on the internet.

Click on the link for the full product details. It's the Saver Search within each category that is the best value for money.
It's £7.95 to search each category.
Featured Product : Rocque's 1745 Map of London

John Rocque was one of the earliest cartographers to accurately map London. This 1745 map, based on a survey that took 2 years to complete, is an absolute treasure chest. It's about 2 feet by 3 feet ( ideal for framing) and the detail is superb.

It depicts Marylebone in the west to Mile End in the east ( surrounded by countryside!), the far off parish of Islington in the north to Southwark in the south.

With regard to docklands, this is one of the last maps that shows the area before the first docks were built.

A beautiful map and a bargain price too! I'm expecting these to fly out of the Shed
New Book Titles
Added this month:
East End Gangland by James Morton.
Exploring the East End (Walks Through History S.) by Rosemary Taylor.
London Labour and the London Poor: Selection (Classics S.) by Henry Mayhew.
Newgate: London's Prototype of Hell by Stephen Halliday.
Old London Bridge: The Story of the Longest Inhabited Bridge in Europe by Patricia Pierce.
The East End Then and Now, Winston G. Ramsey (Editor).
The Thames about 1750 by Hugh Philips.

Click here to spend the afternoon browsing our books!
New Releases from Jigrah Resources
Another 4 titles from Jigrah released this month:
Official Guide to Ilford, 1930
Leicestershire Almanack, 1884
Kelly's Directory of Marylebone & St. John's Wood, 1924
Morris & Co's Commercial Directory & Gazetteer of Ashton-Under-Lyne & District 1878
Click here to check out these new releases
New Company of Watermen transcription

The Company of Watermen & Lightermen : Reassignment Index 1688-1908.

This CD lists some 12,000 apprentices that were reassigned from their original master to another. In some cases to more than one other master.

The entries were extracted from the Apprenticeship Bindings Indexes that cover the same time period. A typical entry reads as follows:
6687. LEGON GEORGE GAMBLES BOUND 1851 DEC 11 REASSIGNED 1858 JAN 14 TO JUDITH LEGON
(Whom I happen to know was his mother).

CDROM in Adobe Acrobat format.
Transcribed by Robert Cottrell.
Published by Trueflare Ltd.


Watermen & Lightermen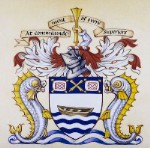 1648 Petition of Watermen for the King

This document, from the House of Lords Record Office, lists the names of 2,026 watermen, petitioning Parliament for the cause of King Charles I. It was probably instigated by the Royal Bargemaster, Nowell Warner and written by Thomas Lowe, whom I believe to have been the clerk to the Company in 1648, and not from 1656 as Henry Humpherus believed. The handwriting is so similar to a later 1673 list of watermen in the Tower of London, signed by Thomas Lowe, as to be indistinguishable.

The significance of this document to family historians is that it's the vital link between the beginnings of the Apprenticeship Bindings Indexes in 1692 and my earlier transcription of the 1628 Admiralty Muster.

I concur with the belief of Christopher O'Riordan in Watermen in the Century of Revolution that this Petition doesn't represent a complete listing of all the watermen. It's at least 500 names short of that. Not all watermen were believers in the Royalist cause, mirroring the split in the country during the civil war. But, it is the most complete list of watermen from this period that survives.

The CD contains an index to the names, as well as the names as originally laid out, together with sample of the handwriting from the Petition & the 1673 list and also my commentary on it.

Obviously, I highly recommend it to you!

Knolly's Rose Ceremony

This interesting snippet, courtesy of the church of All Hallows by the Tower, is to be found on the W&L page. I'll say no more- go have a peek!

Letter from Charles I to the Masters of the Company

This document, unearthed from the PRO, is written by the King in 1631 to the Company ordering the impressment of watermen for service abroad. You'll find my transcription and a copy of the original image on the Waterman page. Cool stuff I say!

Licensed Thames Waterman & Lightermen

Included in the Articles section of the W&L page this month is the text of a talk given by Rob Cottrell in 2002. It makes a fascinating read and I bow to Rob's superior knowledge on the subject. Recommended reading!

My Ancestor was a Waterman

The final draft of my guide book has gone off to the Society of Genealogists, together with a signed authors contract. I'm waiting for Waterman's Hall to grant permission for the images I've included; they're meeting on 7th March, so fingers crossed.
I've listed it in the Shop now with the pre-launch copies being signed and inscribed by me ( my mother is killing herself laughing!). Seriously though, buy one, it'll be worth a fortune on ebay in 10 years!
The planning for the book launch at Waterman's Hall is well underway, with a number of the great and good invited. I'm particularly keen on all our Doggett's winners descendants being invited, so do please get in touch.

The Waterman Tour

We had about 20 expressions of interest following the last Newsletter so we're definetley going to do it. I did contact a tour guide, but had a purple fit when she started talking about a £100 an hour! So I reckon I'll organise it myself and we'll all save money, so long as you can put up with me doing the talking!
The bits I've settled on are: Museum in Docklands, river cruise, Prospect of Whitby for lunch, walk around St Katherines Dock and hopefully a visit inside Waterman's Hall. The only bits that should cost money are lunch and the river cruise and a modest booking fee. I would stress though that a bit of walking is involved!
More details next month.

New section added: Sound & Video

This section comprises links to the excellent PortCities website and features short clips on the subject., including an interview with a lighterman.

Coming up soon(ish)

I'm on the trail of one of three documents of the Watermen's Company that survived the Fire of London. It is a register of apprentices from 1656 to 1665 and contains 2912 names. I know this because Henry Humpherus, writing in 1874, quotes from it. It wasn't deposited at the Guildhall with all the other pre 1908 material so I'm hoping it's still at Waterman's Hall somewhere.

I've also obtained an image of the oldest document that mentions a waterman. It's from the period 1386-1486, but it's in Latin and mine just isnt up to the job! So, volunteers?



New Category Added: Memorabilia
We've added a new category of memorabilia products this month. Included are mini campaign medals, coin packs, thimbles and letter openers. The prices are outstanding and excellent value for money.
I got fed up trying to open letters covered in 3 miles of sellotape so bought a letter opener for myself and thought you'd like these products too.
Click here to see the memorabilia products
New supplier added: East of London FHS
Our chums from the EoL FHS have added their publications to our Shop. The title I recommend is the Frogley Manuscript.
Click here for EoL FHS publications
Picture Gallery
Added this month:
John Broughton: 1730 Doggett's Winner
The 1st Doggett's Coat & Badge Winner ( painting)
Waterman's Hall c1829
St Mary, Rotherhithe
St John, Wapping
Hiram John Gibbs, lighterman



This link will take you to the Picture Gallery
Money Off Voucher
********************************************************************************************************
VOUCHER


£2.00*

"Yes please James ! I've ordered some stuff, knock £2.00 off.

I've used my own scissors and cut this bit out and sent it with my order. Obviously, I printed it off first ! Or, I copied, pasted and printed it out ! ( Well done Mike!)
* excludes Alan Godfrey Maps and Special Offers and Waterman Affidavits. Minimum spend £5.00

Apparently more small print is needed......
One voucher per customer! Or to put it simply, £2.00 is all yer gonna get! Applies to payment via UK cheque only and to those who can't resist a visit to my shed ( Hello Mrs Proudfoot!).
********************************************************************************************************

Using the website HOT TIPS!
Searching the online databases

If you're looking for a specific ancestor, use the forename search option.
If you find a match, don't pay for that search! Pay for the surname search. That way you get your specific ancestor, plus every other person with that surname. You never know, they might be related.
I shake my head every time I see someone paying for 3 or so searches by forename in the same parish. Searching by surname is much better value for money

Search the databases !
Best wishes & good luck with your researches!

James and the ParishRegister team

The closing quote. This month inspired by what Henry Humpherus included at the front of History of the Origin and Progress of the Company of Watermen (which is what I'm reading at the moment):

"Remember the days of old, consider the years of many generations"