This Month
St.Mary, Rotherhithe 1870-1885 baptisms and marriages
St.Pauls, Rotherhithe (chapel of ease to St.Mary,Rotherhithe) 
1850-1900 baptisms
St.John's Weellington Street, Woolwich 1869-1900 baptisms and marriages
Now In Transcription
Baptisms: 
St Mary Whitechapel 1628 onward
St Luke Limehouse 1846-1875

St Bartholomew Bethnal Green 1844-1872
Watermen and Lightermen Section
If you think you may have a waterman/lighterman relative then these products should help you!
                                         Apprenticeship Bindings 1688-1692


1827 list of free watermen  A mini census of watermen diligently transcribed by yours truly!

Company of Watermen & Lightermen; Pensioners Admitted for Relief 1794-1837

The Company of Watermen & Lightermen : Reassignment Index 1688-1908

Company of Watermen Compilation CD 1

1628 Admiralty Musterof Watermen

1648 Petition of Watermen for the King

To browse our entire collection of Watermen CDs please click here: Watermen
Watermen Books


 Under Oars: Reminiscences of a Thames Lighterman, 1894-1909, by Harry Harris.

An incredibly rare book, one of the only ones written by a Thames Lighterman, about the arduous job of working on the river. Now with £20 off!




Tales of a Thames Lighterman, by Ernest G Murray.



This book is incredibly rare and this is probably one of the only copies on the market!



Thomas Doggett Pictur'd by Walter Leon. 

This is a rare first edition 

Interesting/Useful Sites
The In-Depth Genealogist

Abby's Buy and Sell Genealogy

Lost Hospitals of London
CATHOLIC RECORDS
Catholic records

Click on the above to discover all of the titles in our catholic records collection!






EAST OF LONDON FAMILY HISTORY SOCIETY RECORDS
East of London Family History Society


Tower Hamlets Marriages & Banns (Vol 1)-Disc3  Holy Trinity Minories 1676 - 1754
Christ Church Spitalfields Banns 1833 - 1861 



Merchant Taylors   Merchant Taylors' Company Membership Index 1530 - 1928 All 36000 entries on one CD!


BAPTISMS, MARRIAGES AND BURIALS IN NUMEROUS THAMES AND MEDWAY PARISHES
To search the entire collection of the single or the compendiums please click below:
Trueflare Thames and River Medway single CDs

Trueflare Thames and River Medway compendium CDs

Map Department

Ecclestiastical  Map - County of London 1903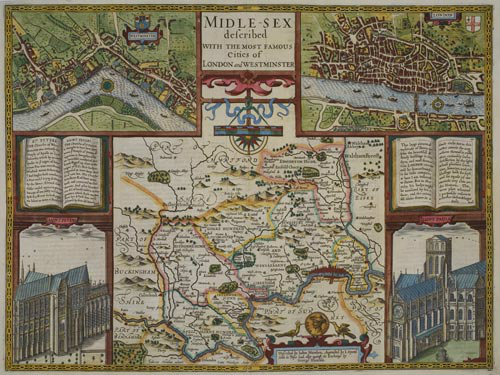 Middlesex 1611 by John Norden and John Speed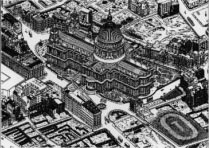 Devastated London Map












Rocque's 1745 Survey of London







 Book Shop 
Books of the Month!

To view our wide range of books please click here: Books

Around Poplar and Limehouse, by Gavin Stirling.







.

Bethnal Green (Archive Photographs: Images of London) by Gary Haines.






Here are  three  excellent second hand (good condition) books:

A History of Warfare by John Keegan (paperback) £4 plus £2.70 p&p (uk)

Military Blunders (The how and why of military failure) by Saul David (paperback) £4 plus £2.70 p&p (uk)

Maritime Power and the Struggle for Freedom 1788-1851 by Peter Padfield (paperback) £4 plus p&p (uk)

(If you are from outside the UK ask Yvonne about postage charges)

If you would like either of these on a first come first served basis then please email Yvonne (jameslegon@gmail.com)
Thames Books:
Liquid History:To Commemorate Fifty Years of the Port of London Authority 1909-1959, by Arthur Bryant. 

London from the Thames by Angelo Hornak

The Port of London by John Herbert.

Thames Shipping by Laurence Dunn

Thames: Sacred River (Hardcover)
by Peter Ackroyd.
Research Services: 

If you've come to a dead end, email Esme research@parishregister.com.
Ramblings from the Estate
Well, as you can see I made it back from Morocco in one piece! I can't believe it was one month ago already that I set off on this epic expedition. I suppose you want to know all about it! Of course you do! Well, I must admit that I was pretty stressed even before I set off. Looking at the terms and condition of the airline website I was convinced that I would be breaking one of them at least and wouldn't even make it onto the plane! As usual I set off from home ridiculously early and bade farewell to Her Indoors at London Bridge (very tearful!) I got to Gatwick 3 hours before the flight and passed through check-in without a hitch, much to my relief. I then had to pass through the scanner, and of course set it off. I was searched and they found my phone-oops. Then I tried again, and set it off, this time it was my boots-oops. Then a third time, the screws in my leg, but there was no way they were going to get them out! The flight was quicker than expected (there was a tail wind). Once in the airport I joined a very long queue to get through passport control. After a while I looked across to another queue, and there was our noble expedition leader, Legon minor.I successfully negotiated passport control and retrieved my rucksack, which was almost my size! The first night was spent in a hotel, and early next morning we set off into the Atlas mountains in two people carriers. We climbed higher and higher, and as we did so my ears kept popping. After a few hours winding up and up, precariously close to the edge, we were dropped off at a ski resort. There we were greeted by loads of 'locals' trying to flog us necklaces, 'rare' stones, and such like, and off course our mules (not donkeys) which would carry our bags throughout the trek. A while later we set off at a leisurely stroll, and only a couple of hours later we had a lovely picnic lunch in the middle of no-where. 'What a doddle this was going to be' I thought to myself. However, I was wrong, very wrong. The afternoon stroll got harder and harder as the terrain got rougher and rougher, and steeper and steeper, and then we met the snow, and ice. As we climbed higher and higher the views got more and more breath-taking, and would remain so for the duration. What's more, the sun was shining brightly in a cloudless sky, and that's the way it would stay! I got warmer and warmer, and took more and more layers off. The nights, however, were freezing, and the accommodation, was basic, shall we say. Most nights were spent in the company of Legon minor, and two fellow, male, companions, all in a row on mattresses on the floor, wrapped up in our sleeping bags, brrrr! One highlight of the trip was a visit to a Hammam, where you strip down to just your undies, then lie on this heated floor, pour hot water all over yourself, then get beaten up by a local in the form of a rigorous massage! The other highlight was, of course, scaling the top of North Africa's highest peak, at just over 4000 metres. We had to get up at 4 am to start the ascent in the dark, and trudge up the side of the mountain, crampons fixed to our feet, for 5 hours before arriving joyously at the top, what a feeling of achievement! The journey down only took 2 hours, then after a reviving lunch, we had another 4 hours trek, before celebrating New Year's eve huddled around a not so roaring fire wrapped up in our sleeping bags playing silly games!
BEETHOVEN'S NINTH
A tourist in Vienna is going through a graveyard and all of a sudden he hears some music. No one is around, so he starts searching for the source.
He finally locates the origin and finds it is coming from a grave with a headstone that reads: Ludwig van Beethoven, 1770- 1827. Then he realizes that the music is the Ninth Symphony and it is being played backward! Puzzled, he leaves the graveyard and persuades a friend to return with him. By the time they arrive back at the grave, the music has changed. This time it is the Seventh Symphony, but like the previous piece, it is being played backward. Curious, the men agree to consult a music scholar.
When they return with the expert, the Fifth Symphony is playing, again backward. The expert notices that the symphonies are being played in the reverse order in which they were composed, the 9th, then the 7th, then the 5th.
By the next day the word has spread and a throng has gathered around the grave. They are all listening to the Second Symphony being played backward. Just then the graveyard's caretaker ambles up to the group. Someone in the crowd asks him if he has an explanation for the music.
"Don't you get it?" the caretaker said. "He's decomposing!" from Genealogyfix
 
Chocolate Chunk Pecan Cookies
200g dark chocolate , broken into squares (we like Green & Black's)
100g butter , chopped
50g light muscovado sugar
85g golden caster sugar
1 tsp vanilla extract
1 egg , beaten
100g whole pecans
100g plain flour
1 tsp bicarbonate of soda
Heat oven to 180C/fan 160C/gas 4. Melt 85g chocolate in the microwave on High for 1 min or over a pan of simmering water.
Beat in the butter, sugars, vanilla and egg until smooth, then stir in three-quarters of both the nuts and remaining chocolate, then the flour and bicarbonate of soda.
Heap 12 spoonfuls, spaced apart, on 2 baking sheets (don't spread the mixture), then poke in the reserved nuts and chocolate. Bake for 12 mins until firm, then leave to cool on the sheets. Can be stored in a tin for up to 3 days. BBCGOODFOOD
I'm still training hard for the London Marathon, up to 20 miles in my long weekend runs! If you feel like sponsoring me, here's the link, and thank you in advance! 
http://uk.virginmoneygiving.com/JonathanLegon
Jno and the gang!